Ultimate Red Dead Redemption Guide and Walkthrough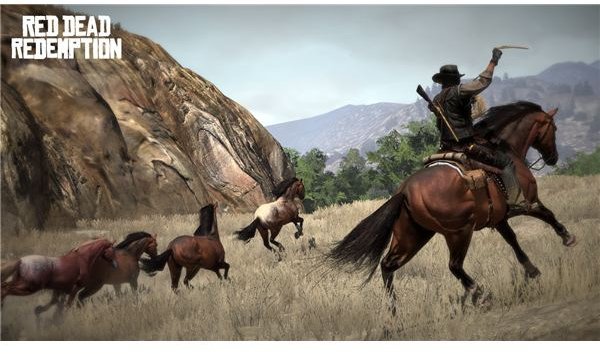 Red Dead Redemption is the latest masterpiece from Rockstar Games, the developers of the insanely popular Grand Theft Auto series. Players take on the role of John Marston, a former outlaw forced back into his gunslinging ways by government officials who force him to track down members of his former gang in order to save his new family.
Red Dead Redemption is positively loaded with great moments straight out of your favorite western films. From horse breaking to train robbing and cattle rustling, if you can imagine it, you can do it in Red Dead's old west setting.
Our Red Dead Redemption Review has a full rundown of all the game's great features and our final verdict on the whole experience.
Red Dead Redemption Weapons, Outfits, Achievements, and More
There are a large number of weapons to unlock in the game, from classic revolvers to sniper rifles. Our Guide to Unlockable Weapons in Red Dead Redemption has all the details you'll need to acquire them all.
John can also choose between several different outfits in the game, some of which provide bonuses like making it easier to escape from legal entanglements or improving John's Dead Eye ability. Find them all in our Guide to Unlockable Outfits in Red Dead Redemption.
This being a western game, the main means of transportation is on horseback. Like any Rockstar Game, not all available transportation options are created equal. Our Guide to Horses in Red Dead Redemption has more on the differences.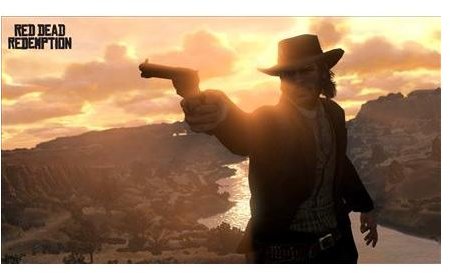 If chasing down trophies and achievements is your thing, our Guide to Red Dead Redemption Achievements will help you increase your trophy collection or gamerscore.
Red Dead Redemption also has an excellent multiplayer component, and our Guide to Multiplayer Unlockables will help you get all the unlockable mounts, weapons, and characters you're after.
This game is all about being an outlaw, so naturally it caters to those who don't necessarily enjoy always doing things by the book. For the outlaws out there, we've also got a full listing of Red Dead Redemption Cheats for you to check out.
If money is something you're interested in, check out our Red Dead Redemption Treasure Hunting Guide.
If you're interested in the more salacious elements of the game, check out our article on Sex and Nudity in Red Dead Redemption.
Red Dead Redemption Mission Walkthroughs: New Austin Chapter
There are over fifty missions that you'll have to get through in order to complete the story of Red Dead Redemption, and our complete walkthrough will cover them all. Check out all of our mission guides, organized by contact, starting with the New Austin chapter of the story and Bonnie MacFarlane, you first contact.
"Exodus in America" is your introduction to the game and its world. Afterward, you'll meet your first contact.
Bonnie MacFarlane Missions
Bonnie and her father run a large ranch in New Austin, and it's the two of them who pick you up and nurse you back to health after Bill Williamson tries to kill you. The least you can do is help them out around the ranch a bit.
Marshal Leigh Johnson Missions
Marshal Johnson is responsible for Armadillo and the surrounding area. He needs your help with some local gangs before he'll assist you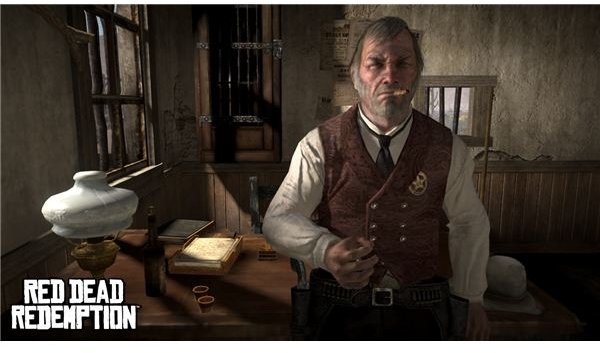 in your assault on Fort Mercer
Our Red Dead Redemption Mission Walkthroughs continue on page two, covering the rest of New Austin, Mexico, and beyond.
Nigel West Dickens Missions
Nigel West Dickens is a swindler and a snake oil salesman, but he's also part of the team you'll have to assemble to get inside Fort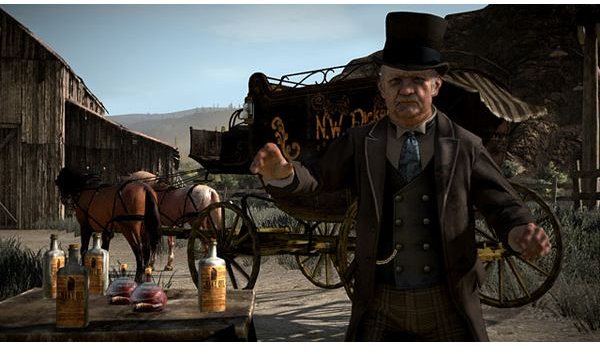 Mercer. Help him peddle his wares and win a few horse races and he'll join you.
Seth Briars Missions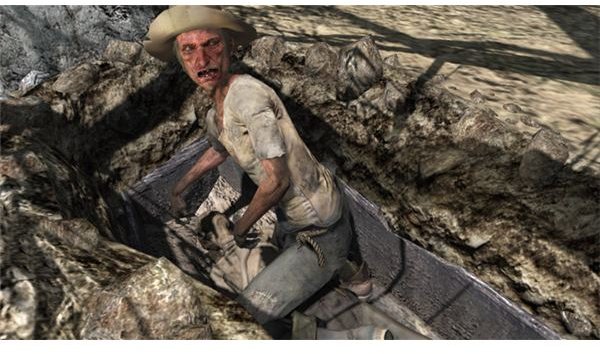 Seth himself is on a mission, to locate a mysterious treasure that he thinks will solve all his problems. Help him find it, and he'll help you get inside Fort Mercer.
Irish Missions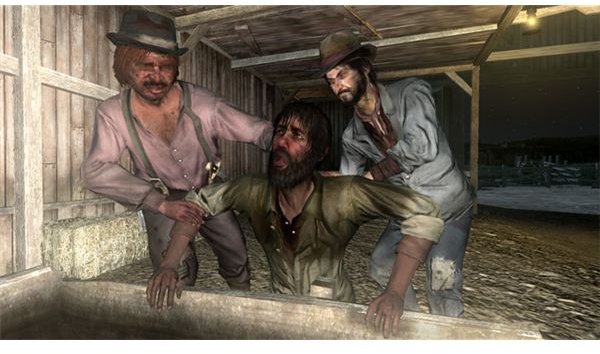 When John and Irish first meet, John saves him from drowning in a horse trough, and Irish promises to repay the favor by acquiring a Gatling gun for John's mission.
Fort Mercer Missions
Finally, the time has come to take on the gang holed up at Fort Mercer. Your team is ready, and your next mission is one you've been waiting for the whole game. Afterward, your search takes you across the river into Mexico.
Red Dead Redemption Mission Walkthrough: Nuevo Paraiso
Political change is afoot in Mexico, with local rebels attempting to overthrow the current military government lead by Colonel Allende. While south of the border, you'll get to know an aging gunfighter, idealistic young revolutionary, Colonel's Allende's right-hand man, and the leader of the rebellion himself, Abraham Reyes.
You'll get a chance to work for both sides of this conflict, and if you're lucky you'll find out more about the men you're after.
Landon Ricketts Missions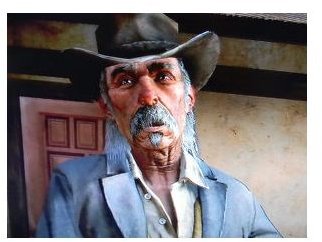 Landon Ricketts used to be one of the best gunfighters in the West. He's a bit older now, and has lost a bit of speed, but is still a formidable ally.
Captain De Santa Missions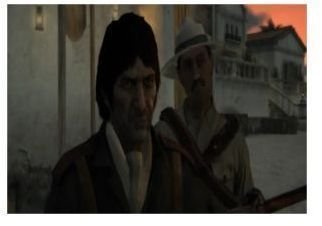 Vincente De Santa is the first officer of the infamous Colonel Allende. He claims to have information John is searching for, but you'll have to help him with his rebel problem before he gives it up.
Luisa Fortuna Missions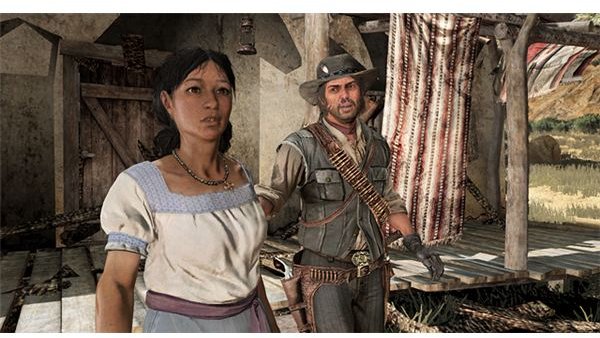 Luisa is a young woman who is completely devoted to both the ideas and the person of Abraham Reyes. She will do anything to assist him, and she will need your help.
Abraham Reyes Missions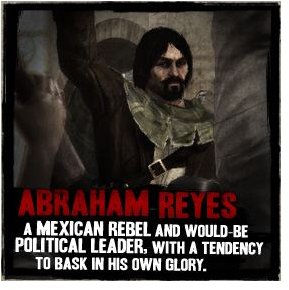 Abraham Reyes is the leader of the local revolutionary faction and with your help he'll be able to remove the oppressive military from the province forever.
Red Dead Redemption Mission Walkthroughs: West Elizabeth Chapter
Back in West Elizabeth, John must work with the agent who still holds his family hostage to take down his old gang leader, Dutch. He'll also spend time studying Native Americans with professor Harold MacDougal.
You'll thwart a gang robbery, go mountain climbing, and wage a full-scale assault on Dutch's gang with an armored truck before this chapter ends. Your reward is a sweet one: John gets to head back to his ranch and be reunited with his family at long last.
Professor Harold MacDougal Missions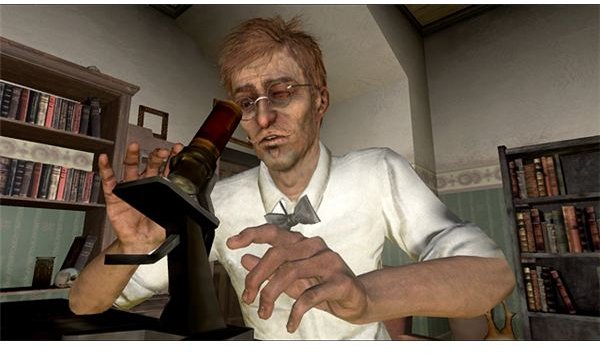 Harold MacDougal is a Yale professor who has come to Blackwater to get some first hand experience with the Native American people. Before long he finds himself in over his head with both the people he's studying and the drugs he's taking, and John will have to help him escape with his life.
Edgar Ross Missions
Edgar Ross is the agent responsible for the abduction of John's family and the man for whom John is forced to work if he wishes to get them back. You'll meet him once again in Blackwater, and he has several missions for John, mostly concerning the leader of his old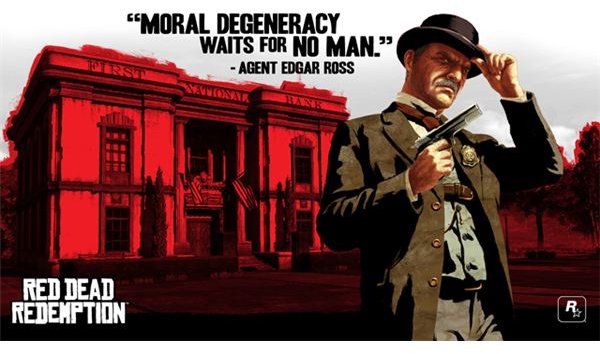 gang, Dutch.
Red Dead Redemption Mission Walkthroughs: Marston Ranch Chapter
The final chapter of the Red Dead Redemption story follows John and his family as they attempt to rebuild their ranch and their lives. John will have to acquire a new herd of cattle, take care of some chores on the ranch, and teach his son Jack how to hunt.
The final mission of the game is a showdown between John and the men who have been pulling his strings the entire game.
Abigail Marston Missions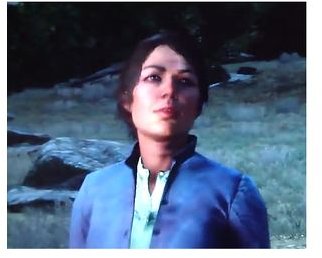 Abigail Marston is John's wife, recently released from the clutches of Edgar Ross. She's got a full list of tasks for John to complete as he works to rebuild the ranch.
Uncle Missions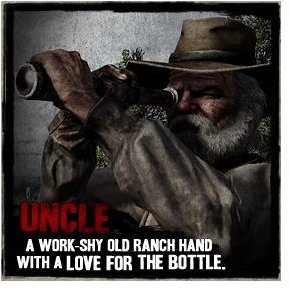 The mysterious Uncle was left in charge of the Marston Ranch when John and his family were forced to leave. He didn't do a great job, and will now have to endure John's anger and the tasks of putting the ranch back together.
Jack Marston Missions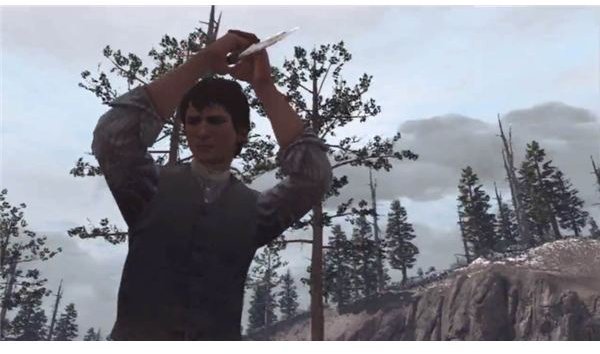 Jack is a sixteen-year-old boy on the verge of manhood. John will have to show him the ropes of hunting and herding cattle. Before long, he takes off on his own into the woods, and John will have to rescue him once more.
The Secret Final Chapter: "Remember My Family"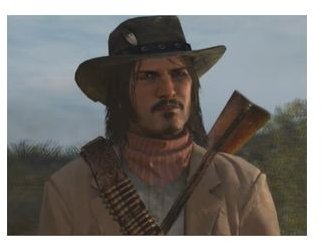 After the events of the "The Last Enemy That Shall Be Destroyed" mission, the game ends on kind of a low note. Players will pick up three years later, with the chance for final redemption in the game's true finale.