Nudity in Red Dead Redemption: The Red Dead Redemption Sex Scene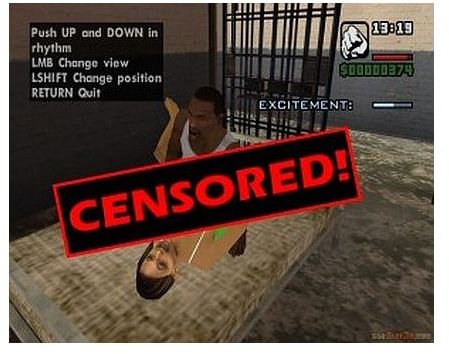 Sex and Nudity in Rockstar's Games
Rockstar is known as a company that is unafraid to push the boundaries of what has been seen before in video games. They were among the first to allow gamers to freely roam a large city, causing mayhem and chaos with a multitude of available weapons and vehicles in their Grand Theft Auto series.
Gamers have come to expect unrestricted violence in Rockstar's games over the years, but they've also become accustomed to a hefty dose of sexuality in each of the company's titles. Players have long been able to pick up prostitutes in the GTA series and engage in various lewd acts as a means to regain health. The sex was mostly implied, though, with a rocking car and some suggestive sound effects.
The "Hot Coffee" scandal erupted after the release of Grand Theft Auto: San Andreas, catapulting Rockstar into a media spotlight and demonizing them for peddling pornography to children. At least that's how the media portrayed it.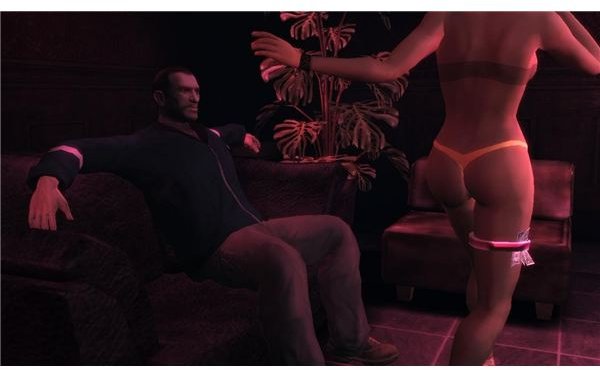 The "Hot Coffee" mini game allowed players to control an interactive sex scene, and was only accessible by modifying the game's code. It was never intended to be seen by the public. It was probably something they had in late versions of the game but ultimately decided to cut, but hackers found it and Rockstar was criticized so heavily everyone pretty much thought they included it with the intention that it be found.
Since the scandal, the sex in Rockstar's games has been mostly implied, and has pretty much taken place off screen. Sure, you could go to a strip club in GTA IV, but you couldn't see any actual nudity and any sex Niko engaged in was not shown in any detail.
Red Dead Redemption is no different. Rockstar remains unafraid to include sex in their games, they've just begun to work it in differently.
Sexual Content in Red Dead Redemption
There are prostitutes in Red Dead Redemption, and they proposition John in any number of ways as you enter their establishments. John, however, is a married man, and remains faithful to his wife.
This is a clever way for Rockstar to keep the player from being able to engage in any sort of interactive sex mini game, like "Hot Coffee," and it serves a vital storyline purpose. If John were off cavorting with ladies of the evening in every town, it'd be pretty hard to believe that he was earnestly striving to save his wife from the clutches of Edgar Ross.
The Red Dead Redemption Sex Scene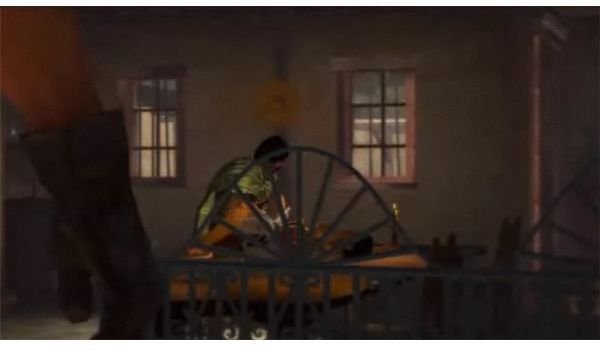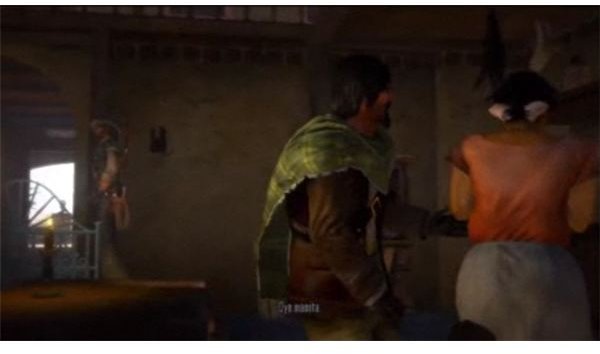 Abraham Reyes, the charismatic leader of the Mexican revolutionaries, is another story. He relishes his celebrity status and regularly consorts with all manner of women. Luisa Fortuna, one of your contacts in the game, is involved with him. She is far from the only one, though.
The graphic Red Dead Redemption sex scene happens at the beginning of the "The Gates of El Presidio" mission. John walks in on Reyes and one of the local women in a compromising position on a table. The scene shows full female nudity, and you can clearly see the act taking place when John walks in.
Rockstar is still not afraid to include sexual elements in their games, but given their recent history with sexual content, it's not much of a surprise that the nudity in Red Dead Redemption is a mere cutscene, nothing interactive.
If you're interested in watching the whole scene, click this very not safe for work link: Red Dead Redemption Sex Scene. Adults only, please.
For more information about the game, including walkthroughs, weapons guides, and cheats, check out our Ultimate Guide to Red Dead Redemption.
References
Screenshots from Grand Theft Auto: San Andreas, Grand Theft Auto IV, and Red Dead Redemption.
This post is part of the series: Sex, Nudity & Booze in Read Dead Redemption
Get a glimpse of the seedier side of Red Dead Redemption in these guides.