All the Secrets of FIFA 09 Revealed - Winning EA Sports Game with Lyon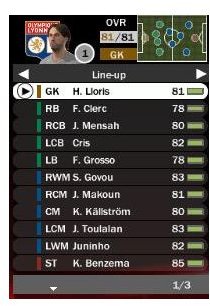 The Squad
Olympic Lyonnais have a long bench – unfortunately, most of the substitute players are very weak. Fortunately, they still have several options at most positions. Goalie Lloris' rating seems to be deceptive – he is actually an excellent goalie, especially when dealing with crosses.
Defensively options are pretty sparse. I would recommend on sticking to the original backline – Clerk, Mensa, Cris, Grosso. Using Riviellere is not advisable, but Defensive midfielder Makoun can be an interesting choice to substite for one of the full backs when you need to counter a quick opposing winger.
In attack, Benzema is the automatic choice. He is the team's best players and one of the better strikers in the game.
The Midfield is the core of Lyon's strength. Juninho should probably be used instead of Ederson on the left wing and Govou is very dangerous on the right. Kallstrom will take Juninho's spot at Attacking midfield with two defensive midfields Makoun and Toulalan providing excellent cover and depth. If Makoun is sent to either defensive flank, Bodmer is a fair substitute in the midfield.
The proposed line-up should look like this:
Lloris – Clerk, Mensa, Cris, Grosso – Govou, Makoun, Kallstrom, Toulalan, Juninho - Benzema
Formation
Lyon's default formation is 4-5-1, with two wingers and one attacking midfielder supporting the striker. This invites starting the attack from the wings – however, I would not recommend crosses and opt for short passes instead. Two other midfield men provide cover at the back – but can join the attack swiftly.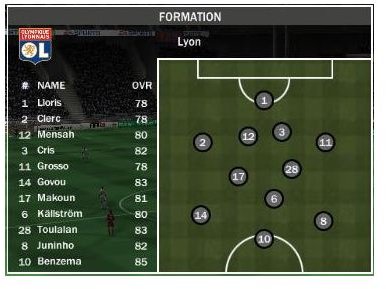 Tactics
Contrary to many FIFA 09 teams, Lyon is at it's best on offense. You should bring your excellent wingers (Govou, Juninho) to the penalty box, creating an overload. So box option is an absolute must if you want to succeed with OL. Combined with the 3rd man offensive strategy, you will have excellent options for passing the ball out of the penalty area – look for the deadly long range shots by all of your midfielders – Kallstrom, Toulalan, Makoun. Wing play is out of question, as Benzema is your only striker and should not leave the center of attack. Counterattacking can be used occasionally as Benzema is a good technician and can overtake some center backs.
Defensively, you should not worry too much. The back line might not be the best in the game, but with the aid of two excellent defensive midfielders you should cope with most offensive threats. And as it was already noted, crosses into you penalty box are held by your goalie in a formidable manner. Zone defense can probably be given a try as it is a harmless tactic. I would not recommend pressing however – use it only if you are in desperate need of a goal.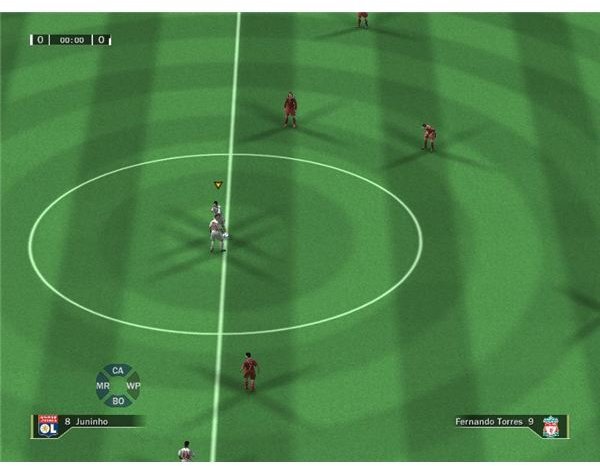 Mentality
No special advices here. You should play with balanced mentality. Going for defensive will leave you completely toothless in attack and offensive mentality can result in your defenders beaten by the better attackers of the opposing team.
Summary
Remember, Lyon is NOT the best team in the game - but nevertheless the Lyonnais can beat any opponent – when guided by a skillful user. Use a Box attacking strategy combined with 3rd man offense, and prevent your opponent form scoring with 6-man defense.
Want to know how to beat OL? Read about it in one of the next articles.
This post is part of the series: Know Your Team in FIFA 2009
An in depth guide to the various squads and their tactics in FIFA 2009.