The Complete Guide to Team Tactics for FIFA 09: Bayern Munich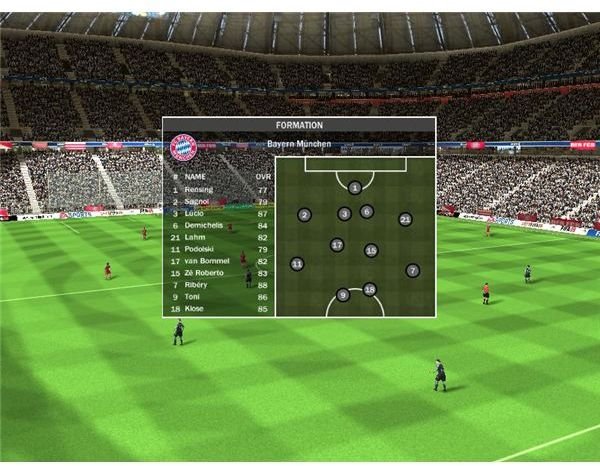 Introduction
So, you have implemented the Bayern Munich squad as proposed in the squad article, now what? Now it is the tactics that will make your team deadly, helping you to eliminate opponent's threats and score a goal or two (Bayern is not a team for 6-0 win, but it can happen, too!).
The Mentality
As you probably know, Bayern Munich has – and always had – a defense-oriented mind. That is also the case in Fifa 09. Bayern are far better when playing with defensive mentality on. Van Bommel and Ze Roberto are a fantastic "front line" of the defense – gaining many important balls in midfield. And Lucio and Demichelis can cover the penalty area. With a counterattacking approach in general, longer attack can be driven via flanks – with Ribery and Podolski producing the flair that is needed for a "defensively-minded attack". With all the above in mind, it can be a good "trick" to unexpectedly change the mentality to offensive. All of a sudden, Lahm and Sagnol will move forward, and Ribery and Podolski will be playing close to opponent's goal line, delivering deadly crosses – which Toni and Klose will head-in. But you should only do it for 15-20 minutes, as the opponent can adjust and start delivering long balls than will "kill" you.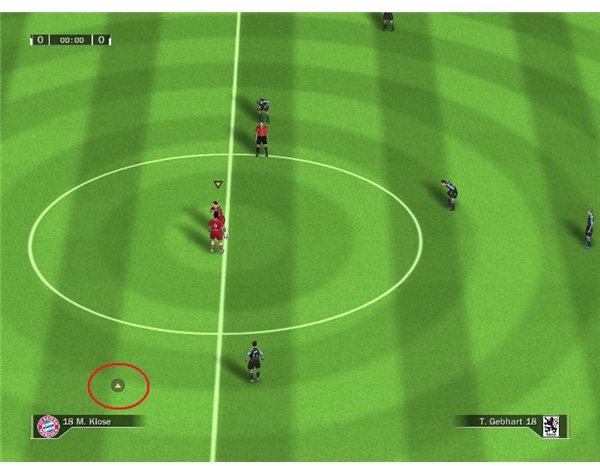 Offensive Tactics
First of all, it has to be said, that Bayern Munich is not an attacking team. The ball control of Luca Toni is really lacking, and besides Ribery, there are no players with great technique. This should not prevent you from scoring though. Use the counterattack and catch your opponents unprepared with long passing – from Lucio or Ze Roberto to Klose and Toni (Klose is quicker). With Wing Play, you should take advantage of Ribery crosses to Toni headers – many goals can be scored that way. To add firepower, it is optional to use a 3rd man attack option. Crashing the box is not advisable as it will bring many defenders into the box…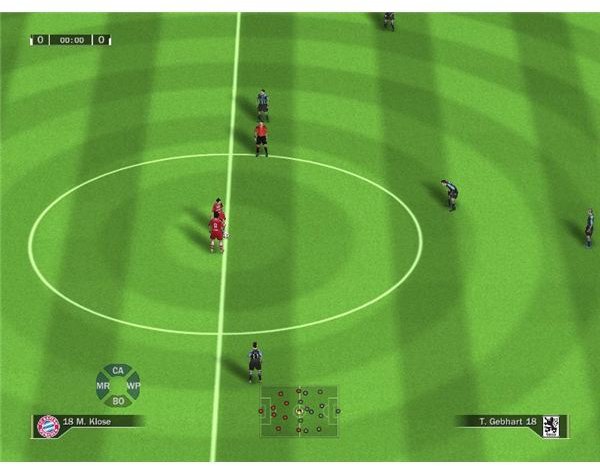 Defensive Tactics
The importance of defending well cannot be overestimated in real football – and subsequently in FIFA 09. Fortunately, playing Bayern Munich with defensive mentality on, you should not have to worry too much. The midfield will be quite packed with players as well as your penalty area. If you want to increase the tempo of the game – use the pressing option. And if you are in SERIOUS need of a quick goal – set mentality to offensive and use the offside trap. The latter is executed by the team in excellent manner – you definitely will catch your opponent forward offside. But watch out for quick players like Messy and Tevez!
Set pieces
Bayern Munich is an excellent team to master set pieces. Ribery is a natural free kick taker – and he should be used, even though his right-legged free kicks from right side are worse than from the left one – they are still deadly. Do NOT try to use another player – it is a waste of time. For corners – you can try Podolski instead of Ribery – but I really prefer Lukas around the penalty area for outside shots. Sagnol will often get the ball after the header of a defensive player. Do not try to shoot, just pass into the penalty area – or to the flank again, for a cross from Podolski.
Summary
So that's it. You are ready to take any opponent with your perfectly set Bayern Munich team. Not a Bayern fan? Well check the next article of how to play AGAINST Bayern Munich!
This post is part of the series: Know Your Team in FIFA 2009
An in depth guide to the various squads and their tactics in FIFA 2009.