FIFA 11 Achievement Guide: Unlock All the Xbox 360 Achievements for FIFA 11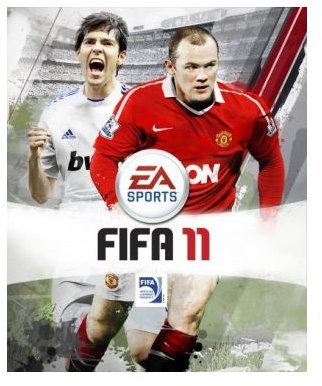 FIFA 11 Achievements Guide - Introduction
With FIFA 09, EA significantly upped their game after years of languishing in Pro Evolution Soccer's shadow, and with FIFA 10 they consolidated the game's new position as the preeminent football gaming experience. Fortunately, EA have not been content to just sit on their laurels and lord it over Konami with this year's FIFA update, as FIFA 11 introduces a whole slew of new features, including specialist Player Abilities and, finally, the Be A Goalkeeper Mode for footballing fans to get their teeth into. The FIFA games have always possessed an interesting array of Xbox 360 Achievements to collect, so in this FIFA 11 Achievement Guide, we'll take you through each of the categories and show you how to unlock them all.
Basic Achievements
First up are the basic FIFA 11 Achievements that can be unlocked in most Modes. Many of these are direct ports from FIFA 10, with the occasional polishing up:
Always Friendly (10G): Make a friend happy by crossing for him to score.
Around The World (25G): Show off your knowledge of the world game by playing a Match with a team from every single League in FIFA 11.
Back Of The Net (5G): Rack up an Achievement before you even start a match by scoring 5 goals in the Arena.
Home And Away (50G): Experience all of FIFA 11's exquisitely modeled stadiums and, more importantly, win a Match in all of them to unlock this one.
Woodwork And In! (10G): Unlike Frank Lampard, actually get credited with a goal off the crossbar or post and FIFA 11 will give you this reward.
Training Time (5G): Put the work in in Arena Practise Mode to hone your skills and unlock this 360 Achievement.
Ability Achievements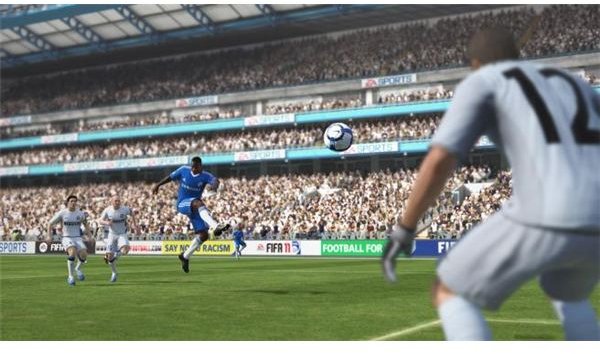 The new Player Abilities have been given their own batch of Achievements in FIFA 11, to reward those who make best use of the specialists in the game. Check the Player Stats before kick off, find out which footballers have been blessed with these talents and then try to unlock this lot:
Aerial Threat (10G): Thunder a header in with a Player possessing the Aerial Threat Ability.
Crosser (10G): Set up a goal with a perfectly directed cross from a Player with the Crosser Ability. Beckham looks a shoo-in for this one.
Distance Shooter (10G): Score a screamer from outside the box with a Player blessed with the Distance Shooter Ability and a foot like a hammer.
Playmaker (10G): Unlock a defense with an exquisitely crafted pass by a Player with the Playmaker Ability.
Poacher (10G): Bundle the ball home from inside the box using a Player with the Poacher Ability. Also known as the "Gary Lineker Lifetime Achievement Award".
Goalkeeper Achievements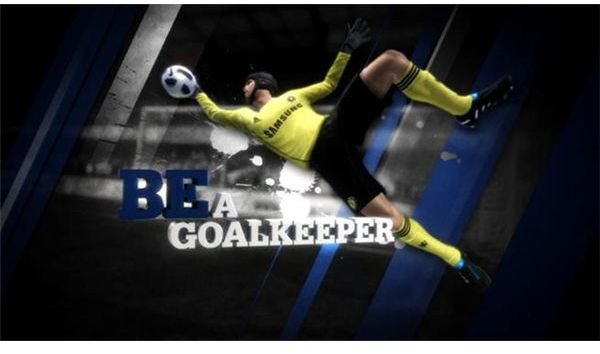 EA have backed up the new Be A Goalkeeper Mode with a healthy dose of 360 Achievements to encourage players to give it a try. Let's see what unlocking the BAG Achievements requires:
Established Keeper (50G): The biggest chunk of Gamer Points goes to those prepared to play out an entire Season in Career Mode as a Goalkeeper. One for the masochists, we suspect.
Once In A Lifetime (10G): Recreate Jimmy Glass' legendary last minute goal to save Carlisle from relegation by scoring as a Goalkeeper in any FIFA 11 Match. Alternately, annoy your online teammates by bombing forward at every corner trying to unlock it and leaving your goal wide open on the counter.
Perfect Keeping (15G): Complete a Kick-Off Match as a Goalkeeper with a 100% Saving Accuracy.
Safe Hands (10G): Play as a Goalkeeper in any Match with all Assistance turned off.
Warming the Gloves (10G): Happily while away time making 10 saves in a single Arena kick-about to unlock this FIFA 11 Achievement.
Overall, a fair set of incentives to give Be A Goalkeeeper a go, but watch that Once In A Lifetime Achievement lead to some serious arguments in 11 vs 11 Mode on Xbox Live.
Career Mode Achievements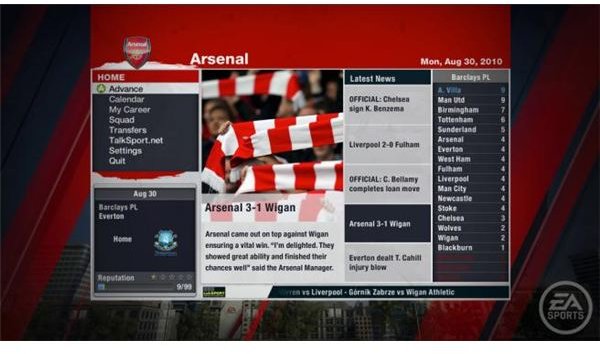 FIFA 11's fantasticly addictive Career Mode receives the Achievements treatment with this selection of tasty rewards:
Folklore (25G): Join the immortals and become a Legend in Career Mode to unlock this one.
Good Week! (15G): Receive recognition for your efforts by being selected in the Career Mode Team of the Week.
Great Month (25G): Show everyone that in fact you are the Special One by winning a Manager of the Month award in Career Mode.
It's In The Blood (25G): Progress from being a Player to a career as a Manager.
Mastermind (10G): Showcase your tactical genius by having one of your substitutes score in a Match as a Manager in Career Mode.
Record Holder (25G): manage to get your name up onto any of the Career Mode Leader Boards to unlock this FIFA 11 Achievement.
Online Achievements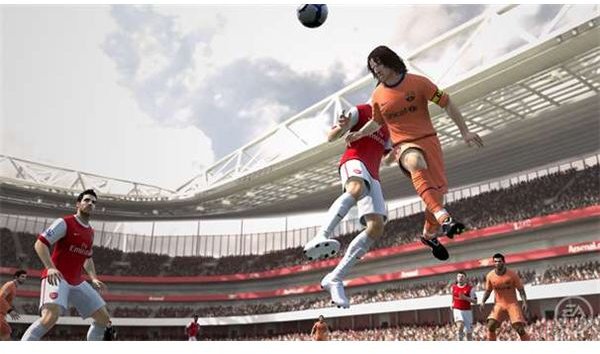 There are a veritable feast of Gamer Points to be gained in Head to Head Ranked Matches with the online FIFA 11 Achievements, so let's have a closer look at them:
Against The Odds (10G): Claim a famous scalp and get this reward for winning a Head to Head Ranked Match with a weaker team.
Experimental (15G): Show zero club loyalty by playing as a different team in each of 5 consecutive Head to Head Ranked Matches on Xbox Live.
Good Form (20G): Avoid defeat for 5 consecutive Head to Head Ranked Matches to unlock this Achievement.
First Time Out (10G): Win your first Online Friends League Match. Rubbing your mates' nose in it afterwards optional.
Hundred And Counting (100G): Rather nicely, EA have changed to requirement from winning 100 Head to Head Ranked Matches to playing 100 to get this Achievement, so even if you're getting hammered 6-0 every game, you still get rewarded for your persistence (or insanity).
In For The Win (10G): Related to the Against The Odds Achievement, this is awarded if you manage to take a Head to Head Ranked Match to extra time using a weaker team. It's almost as if EA doesn't want everyone to play as Barcelona this time.
Virtual Pro and EA Sports Football World Achievements
EA continue to try to get players to actually visit their online store with this next lot of Achievements, focusing on the Virtual Pro and Football World features of FIFA 11:
Anything In Particular? (5G): Not sounding desperate at all, EA will actually give you a Xbox 360 Achievement for visiting their online FIFA 11 store.
Eat My Goal (5G): Top Collapsed Lung musical reference accompanies reward for uploading your first video to EA Sports Football World.
In The Game (5G): Unlock this by creating a Virtual Pro character.
Look At Me! (25G): EA will not only digitize your face for you but also give you 25 GamerPoints if you download it from EA Sports Football World.
Picture Perfect (5G): Upload your first screenshot to receive this reward.
Rising Talent (25G): Unlocked by completing 100 Accomplishments with your Virtual Pro character.
Virtual Debut (25G): Rewarded upon playing your first Pro Ranked or Online Pro Club Match with your very own Virtual Pro.
Virtual Legend (100G): Show your dedication, play 500 or more Matches with your Virtual Pro and you get this big chunk of Gamer Points.
Online Pro Club Achievements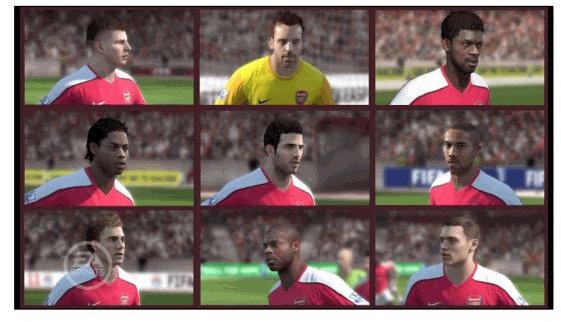 The Online Pro Clubs are a great, if sadly under-utilized, feature of FIFA, so hopefully this next lot of Achievements will encourage more players on Xbox Live to get involved:
Club Glory (25G): Become part of history by winning the Cup as a member of an Online Pro Club.
One Man Club (50G): For the Paolo Maldini's out there, this Achievement rewards you for playing 50 or more Matches with the same Online Pro Club.
Team Training (10G): Get up to speed with your teammates at your Online Pro Club by playing a Practise Match.
Virtual Football (25G): Why bother with playing outdoors if you can gather 10 or more friends online to play together as a Pro Online Club and get this Achievement?
Miscellaneous Achievements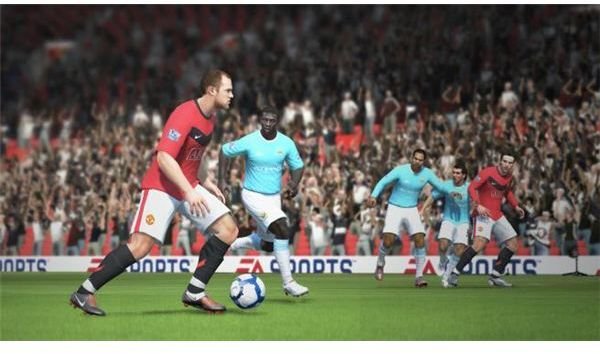 Let's round up the rest of the FIFA 11 Achievements then:
All My Own Work (10G): Set Auto-Switching to "Manual" and proceed to win a Match fully under your own control.
Founding Member (25G): To unlock this one, use a Creation Centre Team in a Kick-Off Match.
Home Maker (5G): Slightly pointless, this Achievement is awarded for changing the home stadium of any of FIFA 11's teams.
New Choons (10G): Use the Custom Music & Chants feature to import your own (probably highly offensive) crowd sounds into FIFA 11.
One To Remember (5G): Save a moment of footballing genius for posterity in the Replay Theatre to unlock these points.
SPOILER ALERT! The following is the secret Achievement in FIFA 11:
FIFA For Life (100G): Spend over 50 hours or more in actual gameplay action (i.e only the time spent playing a match counts, not in menus, etc.).
Conclusion
FIFA 11 looks to be another great entry in a series that has really come of age over the last few years, and is set to be the new pinnacle of football video games. Having a good stock of rewards for the dedicated players doesn't hurt of course, and as this FIFA 11 Achievement Guide shows, EA have put a fair bit of thought into them again this year. If the yearly update cycle has put you off trying recent FIFA's, it's well worth downloading the FIFA 11 Demo and taking the game for a spin.
This post is part of the series: FIFA Achievements Guide
Check out this guide to FIFA achievements through the years.