The Secrets Of FIFA 09 - Team Mentality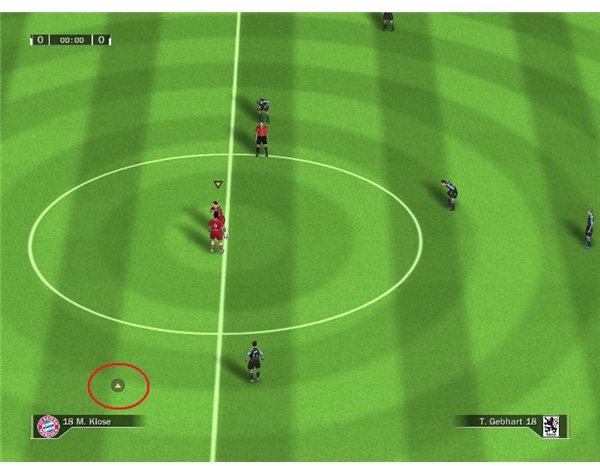 Introduction
FIFA 09 is definitely one of the most popular football simulators in our days. EA Sports have yet again succeeded in producing a masterpiece. And PES fans couldn't help but agree with that too, hoping the next version of Konami PES would give them something even more "realistic".
The Tactics
Besides the astonishing graphics and sound effects, unique players moves, special star abilities and advanced control (a mouse-keyboard combination is something really special) over your player/team, the game provides a really good representation of complex football tactics. Of course, there is no AI design yet that can perfection represent 11 independent minds on a team – but the computer controlled players do move across the field, using patterns and techniques very similar to a real game.
Your Call!
But wait – in FIFA 09 YOU are the coach. And those are your decisions regarding the offensive and defensive tactics. Hopefully you already have taken advantage of those. And if you still do not know the difference between the Wing Play and 3rd Man attack or if you're not sure how to trigger the offside trap – you should read the Offensive tips and Defensive tactics articles. But that is not all you can do. In addition to guiding your players' decisions on the field, you can affect your team mentality (ie "mood") – and even change it throughout the game.
The Mentality
There are 3 types of mentality in FIFA 2009: offensive, defensive, neutral. The names say it all. Offensive mentality will move your players forward, pressing towards the opposition goal. The fullback will move up to assist the wingers on the side of the penalty area and the midfielder will aid attackers in scoring crosses. Defensively-oriented team will have the forwards retreating tactically, assisting the midfielders. The defensive players will rarely come forward, and the wingers and midfielders will run back quickly as soon as the possession is lost. Neutral mentality will have a balance of the two – combining forward runs and quick retreats.
Changing mentality
To trigger mentality, press the 5 key on your keyboard (not the keypad 5) You will see a small triangle, indicating the mentality. It can point up (offensive), down (defensive) or disappear (neutral). You can change the team mentality at any moment of the game – confusing your opponent with the number of attackers/defensive players present…
Summary
Mentality is a great feature to have, but remember - mentality alone is no key to success. It should be combined wisely with offensive and defensive strategies. Moreover, different teams "prefer" different attitudes (mentality) – and that too is represented in the game effectively. But this is a topic for another article…
This post is part of the series: FFIA 2009 Tips & Tricks
Useful offensive and defensive tips and tricks for playing FIFA 2009.