Scouting Players In FM 2010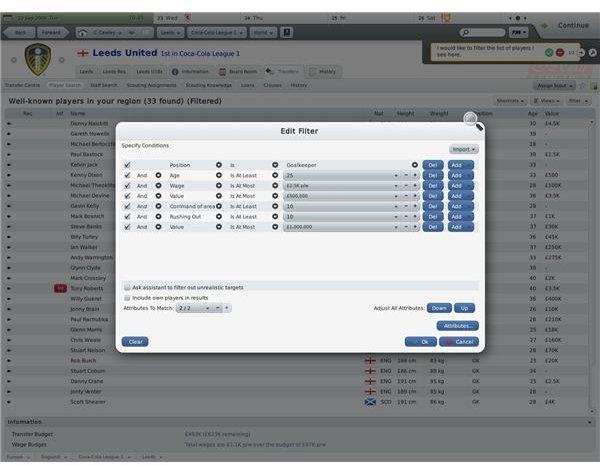 Scouting Basics
For many clubs, finding a good player – possibly one that is out of contract – is absolutely vital. Beyond the players in your national leagues that you might already know about (and might have looked up in Football Manager 2010) you will of course know that there is a world of talent out there – and with scouts you can find it.
Actually, that's not strictly true. There are a couple of things you need to find the best players – good scouts and a budget that will stretch to sending them around the world to find the top talent.
Finding Players
The best way to utilise your staff is to send them after players that meet your requirements. You can find players via Club > Scouting > Player Search where you can use filters to track down a player, or simply use the Search box from any screen to find a player you know.
Using the Filter to find a player is useful, although can be a little complex and usefully filters can be saved. A selection of Quick Filters are also available and they show players of a particular type
To set up a filter, go to Filter > Edit Filters and specify conditions – these can be things like transfer value, contract status, position, age but you can also filter based on player attributes – the mental, technical and physical scores that can be found in each Player Profile. This is done via the Attributes… button, and can be useful to find players that meet your exact requirements.
Other Scouting Tasks
You can of course use your scouts to go out and work in a particular region or country, looking for the best players. Depending on your club (some of which prevent foreign scouting on budgetary grounds) you can send scouts around the world where they will then spend time watching matches, and reporting back on certain players whom you can then send them to spend more time on.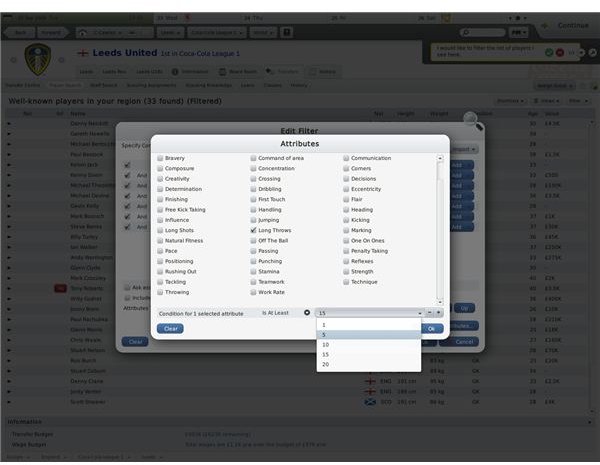 Using the Scouting Assignments screen, you can allocate assignments to your scouts. First select a scout on the left panel, and then use the Add New Assignment button to setup a new task. This can be to scout the Next Opposition, a particular Country, Region or even Competition – however your ability to scout the World Cup might be limited by a club board restricting scouting beyond your own country.
All player assessments by your scouts can be viewed via the Reports button in the lower right of the Football Manager 2010 Scouting Assignments screen.
Remember, as long as you can afford it, have as many quality scouts as possible. The more Scouting Knowledge your team has, the more players will appear in the Player Search screen.
This post is part of the series: Football Manager 2010 Guide
A comprehensive walkthrough for playing Football Manager 2010.