A Complete Resource Guide to Team Fortress 2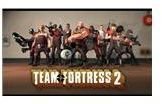 The main focus of the game is based on two teams that are set against each other, and there is usually a goal set forth that each team is attempting to complete. The two teams are RED and BLU and each player can choose to be on either team. Within the teams, there are different character types and each character has their own skills that they are good at as well as their own flaws, thus choosing the right character is critical.
If you are looking for information on the teams, character reference details as well as weapon and map guides, then you have found the ultimate resource. Please be sure to bookmark this page as your Team Fortress 2 resource center so that all the information you will ever need for TF2 will always be at your fingertips.
Character References
The characters in Team Fortress 2 are all unique in their design; and by design, I am not simply referring to their outward appearance, but also their inbuilt skills- or lack thereof. Some characters will force you to strategize while others simply need you to point and shoot. Each character excels at some skill and weaponry and performs miserably or moderately at another, so it's good to learn more about the characters and what they are in fact cable of.
TF2 Navigation: Know Your Maps
There are currently a lot more maps available now than when the game started, so you need to ensure that you are up to date. There have been inclusions of more arena maps, training maps, etc. Therefore you will need a guide on how to find and install these maps as well as tutorials on how to build your own custom map (if you have the time and patience).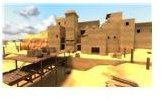 Customization: Team Fortress 2 Skins, Sprays and Crafting
Ever realize that before you actually start playing the game, you tend to spend a great deal of time modifying your character? That is probably due to the fact that you want your character to represent you; not necessarily your own characteristics, but a reflection of how you think the character should look and behave. Skins can help you in achieving that goal, so why not find out more about them and where you can get them? Sprays on the other hand does not change your character itself, but still allows you to select an image that you think should represent your character and helps you to make yourself known. Why not find out where you can get those, too?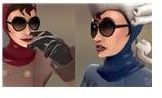 TF2 Support and Weapons Guide
While the teams and characters are usually the first focus when you start the game, weapons are never usually far behind. Now that you have your character and you know what it is capable of, you now want to equip it with the necessary tools to get the job done. Here is your guide to TF2 weapons and support.

General Guides, Updates and Information
There are some guides and updates that will provide you with general information including tips and tricks to becoming a better Team Fortress 2 team player. Use the knowledge wisely and you will be on your way to becoming a successful TF2 gamer.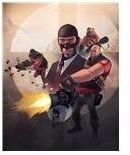 This has been an extensive guide to all things pertaining to the wonderful TF2. I hope that you were able to fully utilize the resources and empower yourself to be a better Team Fortress team member. If there is anything else that you would like an article written about or something that you would like to see added to this guide, just let me know in the comment section below.
References