Finding, Managing, and Setting Up TF2 Sprays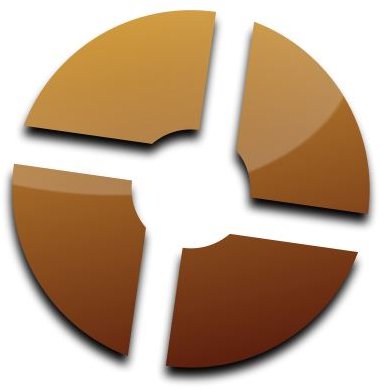 The Basics of TF2 Sprays
Ever since the release of Valve's Counter Strike, sprays have been included in almost every Valve game. Sprays allow you to place an image of your choosing on almost every surface in the game. In Team Fortress 2, sprays are an incredibly popular way of spreading viral images and memes. Finding TF2 specific sprays is fairly simple, and setting them up is even simpler. This guide will give you the resources needed to get all of the TF2 related sprays you could ever desire. It will also cover how to set up your sprays in game, and how to easily organize and manage your TF2 sprays.
Getting Sprays
With the creation of sites dedicated to acquiring TF2 sprays and making them available to the public, getting sprays has never been easier. Simply visit one of the sites below and browse through their collection of sprays and images, and pick out the ones you like. Save them to an easily accessible folder like C:\Sprays. This will make it easier for you to find them in the file browser used with TF2.
Game Sprays - Sprays for all of Valve's games, these are not TF2 specific
Game Banana - Another site that simply hosts custom game content, including maps and custom skins.
TF2 Sprays - This blog style site scours the web for TF2 sprays, and provides some really unique sprays.
A simple Google search will turn up even more results. If you're willing to do a little bit of editing yourself, you can also take any image you like and turn it into a TF2 compatible spray. Regular images can be turned into sprays without any extra work, but they will often be squished and blurry if their resolution is too high. This is why it's important to use images that have been optimized for games like Team Fortress 2.
Setting Up Sprays In-Game
This is a step-by-step guide to setting up the sprays you downloaded in-game.
1) Start up Steam and run Team Fortress 2.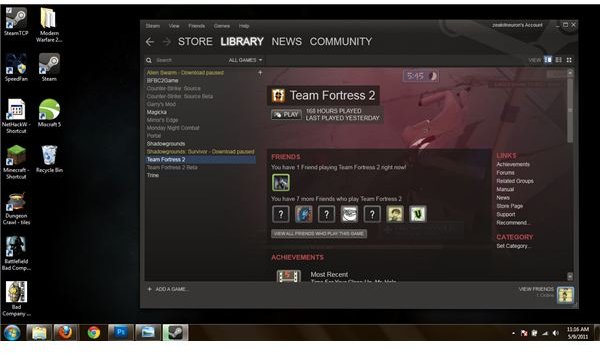 2) Open up the Options menu and select the Multplayer tab.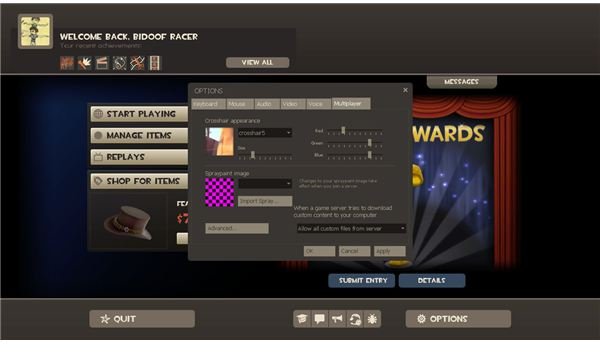 3) Click on the Import Spray button and navigate to the folder you saved your images to, selecting your chosen spray.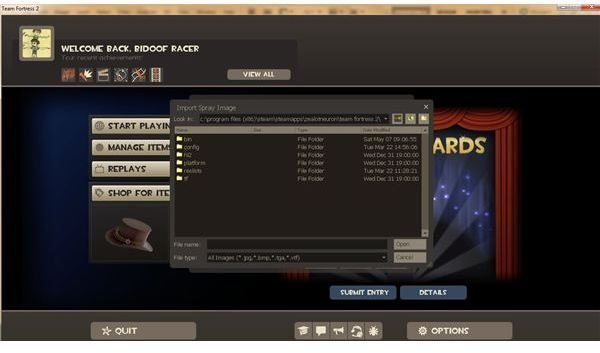 4) Go in-game and use the defualt keybind "t" to put your spray on objects.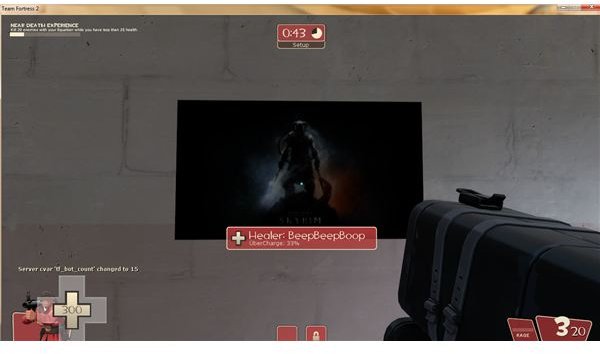 As you can see, I used a high resolution HD background, in which the high resolution caused the image to be squished into a smaller frame. This is why it's important to make sure the image you're using is of the appropriate size.
Closing Comments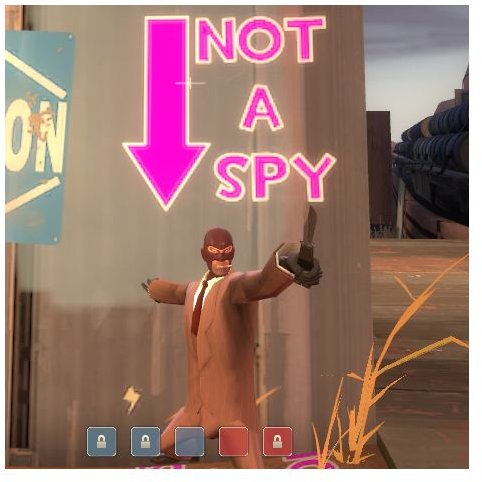 If you want to have a truly unique spray, you can always make your own. Using standard image editing software, you can create any type of spray you could ever possibly want. Using .GIFs, it's even possible to create animated sprays! When creating your own sprays, you're only limited to your imagination. Future guides will cover making your own TF2 sprays in detail, and get into the process of creating an animated spray.