Table of Content
RPG Maker VX for absolute beginner.
In this article, I explain how to proceed to create your very first project. This article is intended for people who have no experience with RPG Maker. If you have used other rpg maker before, you might want to skip this article as you'll most likely already know the things explained in the article.
This article is a bit more advanced. By reading this article, you'll learn how to add enemies in your game by using the database function of the game.
In this article, which is also aimed at new users, you'll learn how to add texts and messages to your maps. It's a very simple process and should take you a couple of minutes to find out how to do this.
Changing the Font of your Game
In this RPG Maker VX tutorial, you'll learn how to change the default font for your game. This will allow you to use different and various fonts to make your game more unique.
Adding Music and Dialogue Options
This article, also very simple, will explain how to change the musical themes in your game. You will also learn how to add dialogue options with NPC and the like.
This article is meant as an introduction to beginners who'd like to understand scripts. While very simple, it does provide some pointers to better understand how the script function works in RPG Maker VX.
RPG Maker VX: Custom Characters
In this article I would like to showcase what I consider to be excellent RPG Maker VX characters. None of the actual art will be available here without any watermarks in order to respect the creators. This won't be a problem however as direct links to the actual website of the authors is provided for your downloading pleasure.
Mermaids (RPG Maker VX: Custom Characters)
Author: Konoe
Link: Click Here!
Ever wanted some mermaids for your game? Konoe has created an interesting assortment of mermaid available in her thread over at First Seed Material.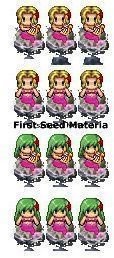 Maids (RPG Maker VX: Custom Characters)
Author: 和嶋みかん
Link: Click here!
Now that we have the mermaids have all covered up, time to for some maids for those great mansions in those games.
There are three different variations of maids with different hair colour.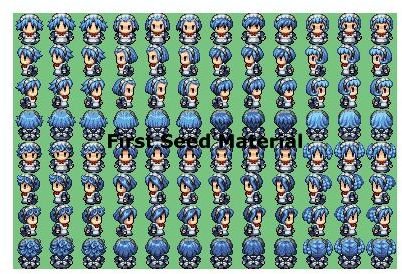 Rabbits (RPG Maker VX: Custom Characters)
Author: ぶぎ
Link: Click here!
It is now often that we see new animals as characters so any new addition is certainly welcome. ぶぎ has used pixel art to create rabbits which fit nicely with the rpg maker vx theme.
Cats (RPG Maker VX: Custom Characters)
Author: 旅猫
Link: Click here!
To end this article, I thought sharing the character of another animal would be appropriate (since we already have the rabbit). 旅猫 artistic skills are impressive as you can see by looking at the in the character sheet below.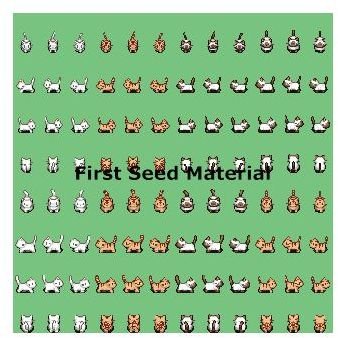 This post is part of the series: RPG Maker VX: Custom Art
All sorts of custom art for RPG maker VX, from facesets to battlers.