RPG Maker VX: Great Character Set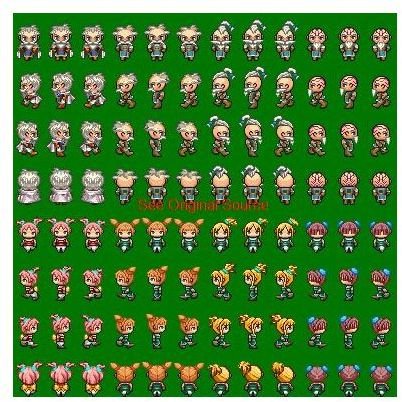 RPG Maker VX
RPG Maker VX allows users without programming background to create their own role-playing games. RPG Maker VX is developed by Enterbrain and can be purchased online on the official website for 59.99$.
As great as the software is, there is very little information available in the help file to help newcomers create their game from scratch. The purpose of this series of article is to provide new art as well as tutorials to new users so that they can start creating their game with as little trouble as possible.
RPG Maker VX: Great Character Set
The RPG Maker Resource showcase for today is the blog 「適当(てきとう)ツクール」 maintained by mikata。The blog was selected not only because it provided great quality art but also because the user's creation have a unique look and feel to them which is truly unusual in RPG Maker games.
As usual, resources are not provided directly in the article but links have been provided in order to allow readers to quickly download the art they're looking for.
It is always courteous to credit the authors whenever using the art they've created. Most users forbid their art to be used for commercial purposes so it's always a good idea to get in touch with them first before using other people's art for business ventures.
Here's is a sample of the great character sets which can be found on「適当ツクール」。
適当ツクール (RPG Maker VX Great Character Set)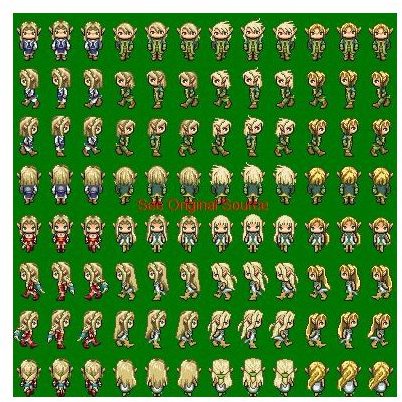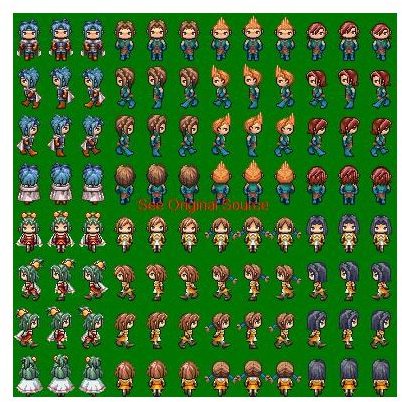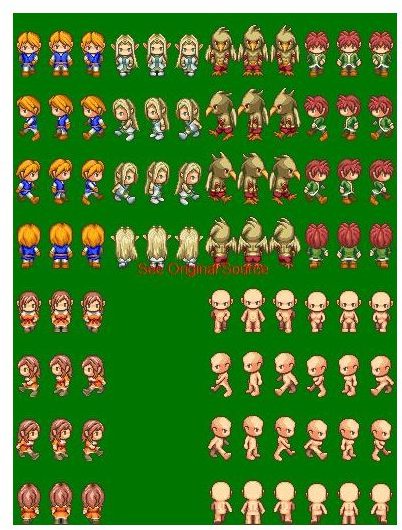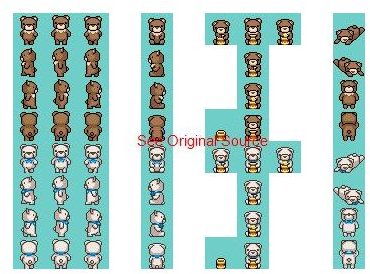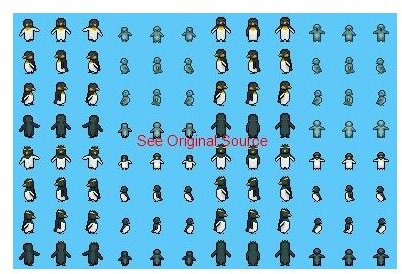 Navigating the Website (RPG Maker VX Great Character Set)
Navigating the website is fairly straightforward.
First of all, here's the link to the blog's main page:
RPG Maker VX: Great Character Set.
All of the art displayed in the showcase can be found right there, it is as simple as scrolling down the window.
Downloading the files is a little bit trickier. Right underneath each character set, you'll find a link. Simply click this link to access the whole sprite sheet. Right click the sprite sheet and save it to your computer and you're done! Look at the picture below to give you a better idea as to how to proceed: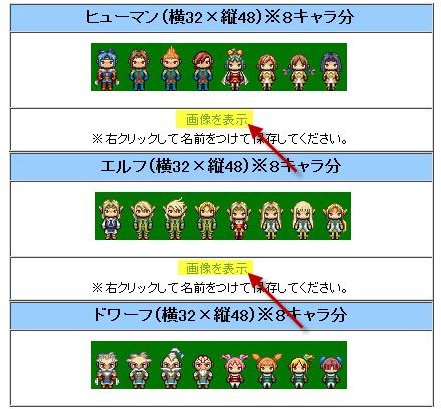 Importing the Art to RPG Maker VX (RPG Maker VX Great Character Set)
In order to import the art, you'll need to launch RPG Maker VX and press F10 to access the resource manager.

Once in the resource manager, browse the categories on the left and select where you'd like your new art to go: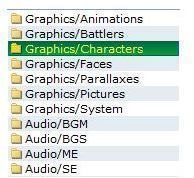 All you need to do left is to select "import" button on the right and select your file.
Follow Me on Facebook
All of my articles related to RPG Maker VX can be found on my facebook! You'll a lot more articles about great, new resources as well as tutorials to do all sorts of things with RPG Maker VX.
Makoto's RPG Maker VX Facebook!
Users are also encouraged to ask questions and leave all sorts of requests (from art to tutorials) on my wall and I'll do by my best to provide support.
This post is part of the series: RPG Maker VX
A series of article about RPG Maker VX.