Taking the Next Step Towards a Unique Game
In my previous articles about RPG Maker VX, various topics were covered such as replacing the generic title screen or importing your own creations into your game. It is in the perspective of making your game truly stand apart that this article has been written.
This time around, I will explain how to change the font for your game. You can thus choose just about any font you like and use it in your RPG project. As usual, clear and precise instructions are provided as well as screenshots and just about every bit of information you could need.
By following the instructions you could get a really nice font such as this (Les Héritiers du Techcatl by Mkmk):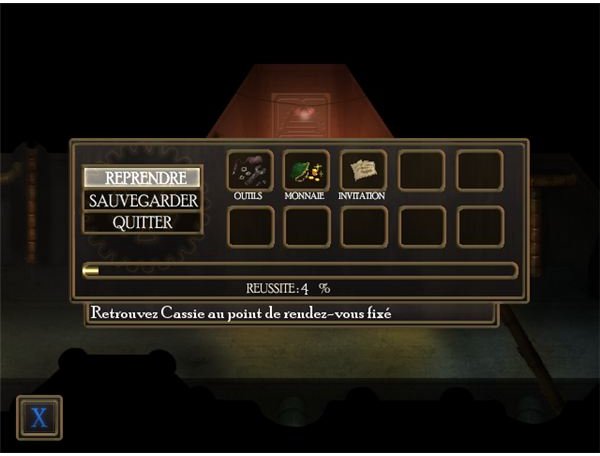 RPG Maker VX: Changing the Font
Before changing the font for your project, you'll need to find one which really suits your game. If you already know which font you'd like to use, move on to the next section.
If you don't however, I would recommend what a very good website for fonts. All the fonts are arranged in various categories. If you browse for a little while, you'll definitely find something which would work for your project (not to mention that the fonts on that website are free).
Step #1
Once you've selected the font, launch RPG Maker VX.
Now you will need to go to the "Script" submenu. In order to do this you can either click there:

Or simply press "F11" to access the "Scripts" directly.
Now the "scripts" can be a bit touchy so make sure to follow the instructions closely.
Step #2
Using the scrolling bar, scroll all the way down until you see "Main" right underneath "Main process". Click it and it will be highlighted in blue. Look at the screenshot to get a better idea as to what I mean:

Step #3
Scroll your mouse over the main window in the right. Click right after the line which says:
Graphics.freeze
Once you've done that, press Enter. This should leave your line 9 blank (that is of course, if you have no other special scripts that you previously added here).
Now copy and paste the following script (script designed by woretana):
Font.default_name = "Font_Name"
Font.default_size = Font_size
Step #4
tep #4: Now all you need to do is to replace "Font_Name" by the name of the font you want and replace "Font_size" by a number representing the size you'd like to have. Once you're done click "OK".
Here's another screenshot to give you a better example of what this section should look like: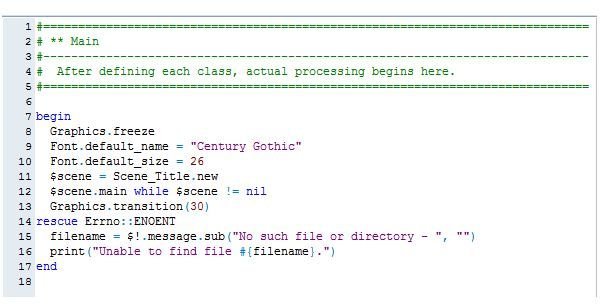 Note 1: Make sure you've actually installed the font you've downloaded.
Note 2: Make sure to include your font when archiving your game if it's not a default font found in Windows otherwise the characters won't show up.
The Final Result
Here's the final result!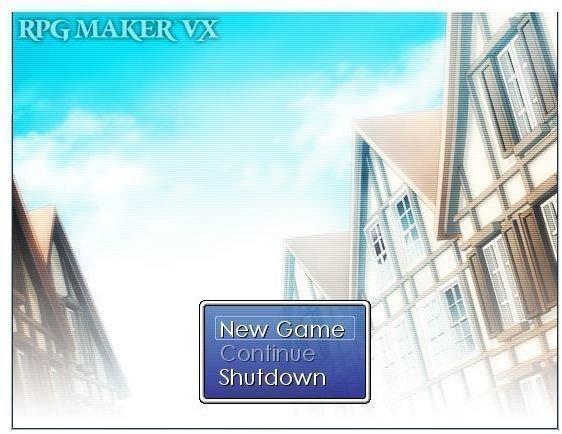 Credits: to woretana for sharing the script.
This post is part of the series: RPG Maker VX Tutorials
The continuation of our RPG Maker VX guide right here at Brighthub.