PES 2011 Multiplayer Tips - A Look At The PES 2011 Online Multiplayer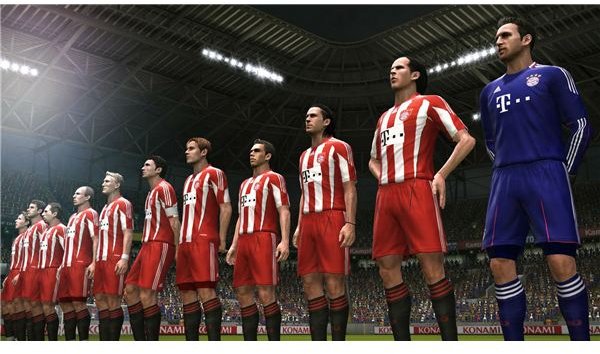 PES 2011 Multiplayer Tips
After analysing the bulk of gameplay in PES 2011, detailing some of the ways you can triumph against AI controlled opponents in single player modes like the Master League, it is time to look into the PES 2011 online multiplayer. With a higher critical response and reaction to the new PES entry, players on the Xbox 360, PS3 and even PC platforms have created a steady stream of online PES 2011 users, giving newcomers plenty of options when delving into the mode. This article provides a listing of several different PES 2011 multiplayer tips that could help you challenge offline as well as tackle the PES 2011 online multiplayer.
PES 2011 shares the standard online features of modern console games. A ranked mode features a ladder system based on results whereas the player match mode has no bearing on leaderboard or divisional position. Therefore using the player matches as an effective practice can increase your knowledge of how other human players act & react to your play style. Only step up to the ranked mode when you feel confident in the skills you've honed in numerous player matches. Also, be aware that the majority of people on the game aren't world beaters, as with any online game only a few are truly great.
PES 2011 Online Multiplayer
There are usually three distinct types of online player in Pro Evolution Soccer. The first is the easiest, they like to run, regardless of direction or incisiveness. These players will often choose teams like Real Madrid or Barcelona and subsequently overuse the likes of Cristiano Ronaldo or Messi. Combat this with quick defenders or practice the art of jockeying, because indelibly these predictable players can't deal with an effective defensive/counter-attacking strategy.
The second type of player is the average to good player who uses the big name clubs also. Instead of relying on his fast or most technically gifted players however, they utilise the full eleven and play to complement their star men instead of always searching for them to provide inspiration. These kinds of players are the most diverse and often hardest to play against. The skill levels will fluctuate and you may lose, draw or win against any of these players, due to their ability to retain possession.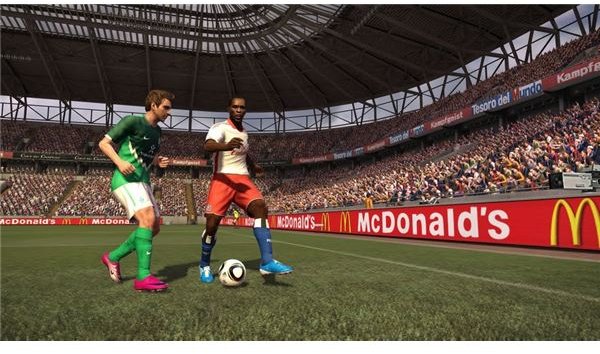 The final type of player is the one who utilises unorthodoxy. Selecting teams like Hercules or Cesena, these players will often have a greater understanding of the beautiful game than many other online foes you encounter. Combating this with the selection of Inter Milan or any other powerhouse team is the easiest way to victory but may cost you the respect of your opponent (who is likely beckoning you to choose a side of similar skill to his).
PES 2011 Multiplayers & Online Guide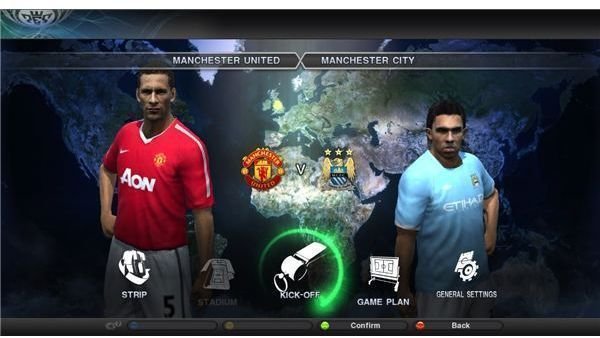 Obviously, the truly great players of PES 2011 multiplayer will likely be out of your reach. When rising up the ranked ladder you may, however, encounter some of these players. Stifling their midfield with five or six bodies is often the best way to defend, although hoping for a counter attack may not be the optimum strategy, it will create enough frustration out of your opponent for a glimmer of complacency or obscenity.
Hopefully this article has provided enough PES 2011 multiplayer tips to help you progress. Don't expect to instantly become great though, because as with any game, practice leads to success and series veterans likely have years of advantage & experience over you. Either way, football isn't about winning or losing, having fun in a simulation type gaming setting is what truly counts.
This post is part of the series: PES 2011 Guides
A series of articles focusing on different elements of PES 2011. In this five part series, readers will find out about the venerable Master League, how to cope in multiplayer, how to tackle, jockey & cross effectively as well as honing their skills in the tactics screen.