PES 2011 Demo Download Information & Analysis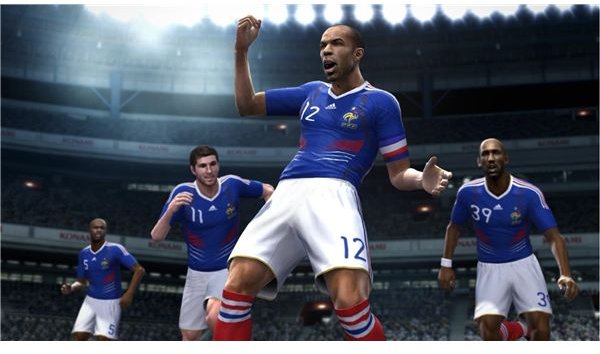 PES 2011 Demo Download Links
As the winter approaches, many sports game aficionados will likely find solace in the two major soccer releases, PES 2011 & its competitive counterpart FIFA 11. Players of the former will find a PES 2011 demo available for download on PS3, Xbox 360 and PC. This article looks into the PES 2011 demo download and gives an analysis on what you'll find and whether it showcases enough to warrant a purchase of the supposedly re-invigorated series.
Before we get to the features and analysis of the demo, here are some external links to PC PES 2011 demo download's, available across the internet. The PES 2011 demo comes in at around 1.3 Gigabytes, so be prepared for a decent download time, anywhere between 10-30 minutes dependent on how fast your broadband connection is.
PES 2011 Demo: Basic Information
I
n the demo, there are showcases for both the returning UEFA Champions League and brand new Copa Santander Libertadores modes, with two teams selectable for each cup competition. The Champions League pits Bayern Munich against Barcelona in a repeat of last seasons vaunted finale while the Copa Libertadores mode allows players to choose between the finalists of the 2010 tournament, in Mexico's Chivas de Guadalajara and Brazil's Internacional, the Brazilian's becoming champions in real life.
Games are limited to a "Wide" camera angle and a time-limit of 10 minutes per match. This urgency (as most veterans of the game tend to play 15 minute matches) is furthered when using the upper end of the difficulty spectrum. "Top Player" becomes a bigger challenge than the last 3 or so PES releases, with the new control additions making for a more exciting and harder experience.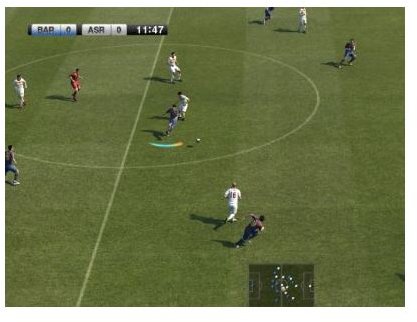 Those new control additions mentioned above should already be familiar to anyone paying close attention to this PES 2011 release. Players now have 360 degree control over their player and their passes thereafter. This adds a new depth to both attacking moves and finding ways to effectively defend them. Although PES 2010 was pretty straight forward, insofar as creating a guide for the gameplay, PES 2011 looks to offer more depth and a harder to grasp system.
PES 2011 Demo Download Analysis
With a new system however comes various problems and new differences. Firstly, goalkeeper's have been overhauled, with the results somewhat mixed. The advent of feints & dribbling being mapped to the right analog stick means a longer development curve for newer players -inherently making it harder to appreciate without serious time investment. That lack of a casual passing focus that FIFA 11 possesses may be one of the underpinning reasons for its precedence over PES 2011, however the use of an initially difficult and brand new upgrade to the system is equally a positive, with a finer balance and keener realism thrown into the mix.
All in all, the PES 2011 demo is a great gateway into the twisted and magical world of PES, with enough longevity to provide some scintillating games & goals alike. Although the annoying video trailer that plays after every game can't be skipped, much to my personal ire & chagrin, the gameplay is solid enough to skirt around this niggling issue of time wastage. Association Football has two major games out on all consoles or home computers, FIFA 11 providing a smattering of attractive & arcade like action while PES 2011 showcases a masterclass in precision, control, tactics & guile.
This post is part of the series: Pro Evolution Soccer Downloads
Check out the following list of downloads for Pro Evolution Soccer.