PES 2011: Preview & Analysis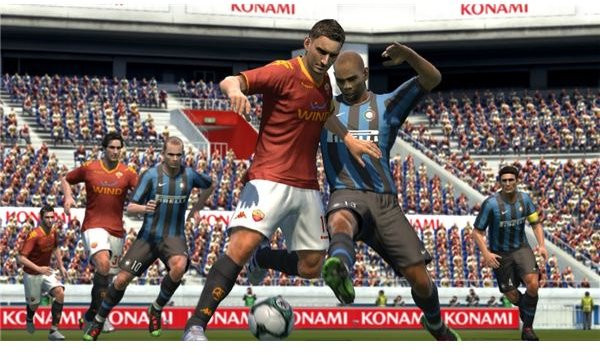 PES 2011 Preview
The Pro Evolution Soccer series has had to deal with an annual and lively competition with EA sports FIFA franchise. After years of being known as the ultimate simulation, the poularist view began to change over the last couple of years, with FIFA gaining a foothold over the majority of soccer game players.
With the staleness of both franchises always looming over each title; Konami have decided to up the stakes for their next release. The next iteration is destined to greatly expand upon and improve the core mechanics of this beloved series. This PES 2011 preview will outline some of the new features along with the returning ones that have been announced.
PES 2011 Teams, Roster & Passing
Adding to the already deep roster of teams and players, PES 2011 will move away from Europe to compliment its selection with teams from the Copa Libertadores, the South American equivalent of the UEFA Champions League. With teams such as Once Caldas, Guadalajara and Libertad making their first bow into the world of PES, its sure to fire up fans of the less dynamic or renowned teams.
With the licensing issues cleared up, Konami have worked diligently on improving many facets of the previous next-gen titles shortcomings, revamping many systems in the process. A greater control has been given to the passing system, allowing for 360 control, mimicking real life and not becoming a formulaic affair. Also, tricks & feints are mappable to the right analog stick, giving easier access and a wider brevity to individual players preferred moves.
PES 2011: Preview of AI Enhancements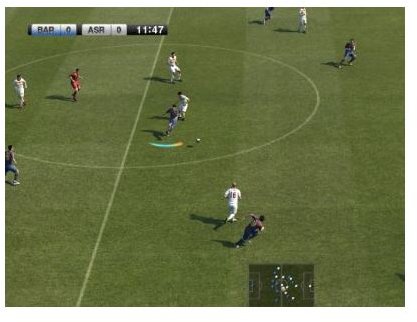 As far as AI improvements and upgrades, Defenders are more responsive to loose balls, try to hold their positions until its absolutely necessary to go towards the ball and don't leave some easily exploitable gaps like previous versions. Goalkeepers have been given the same time & treatment, with the ability to roll the ball quickly to a player, make use of the new passing system and have taken strides towards replicating real goal tending (instead of ruining your clean sheet through simple mistakes!).
An overhauled animation system has added a purported 1000 new individual movements for players to look and feel more realistic than ever before. With an emphasis on fluidity and realism; players have a density and life-like weight that has never been seen in any previous PES games. Add to this the fact that individual styles of certain players will be animated and motion captured for use in the game, giving a further integration into realism and verisimilitude.
Pro Evolution Soccer 2011 Preview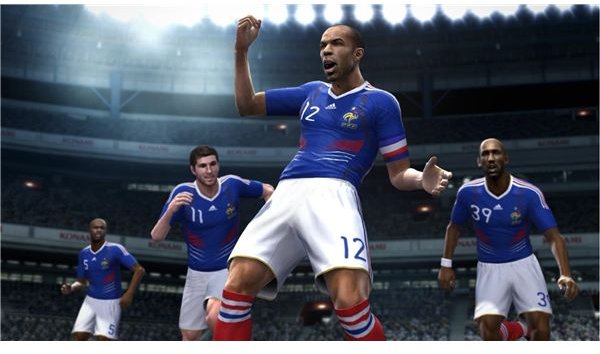 Other less prestigious additions include the new stadium editor, allowing for players to create their own arena or home stadia. Options like changing the stadium capacity, goal nets, hoardings, turf and actual architecture will be included to no doubt make for some real-life replicas. The ability to change the speed of play is also back, after several years away from the series, giving players the option to change how fast or slow they want their team to engage the opposition.
With an announced Master League Online mode, including players bidding for in-game superstars against each other, many fans have been salivating at the prospect. Not too mention the new Edit Mode features, which include creating leagues, teams and stadia, PES 2011 looks to finally put to rest the sea of ill-feelings many former PES series stalwart's have harboured over the last couple of iterations.
As the game approaches release, and more details of the Master League Online and Editing features emerge, the excitement is sure to reach a tumult. Now its just a case of waiting until their annual release in October.
This post is part of the series: Pro Evolution Soccer 2011 Reviews
Curious about Pro Evolution Soccer? Check out this list of reviews for various platforms and versions.