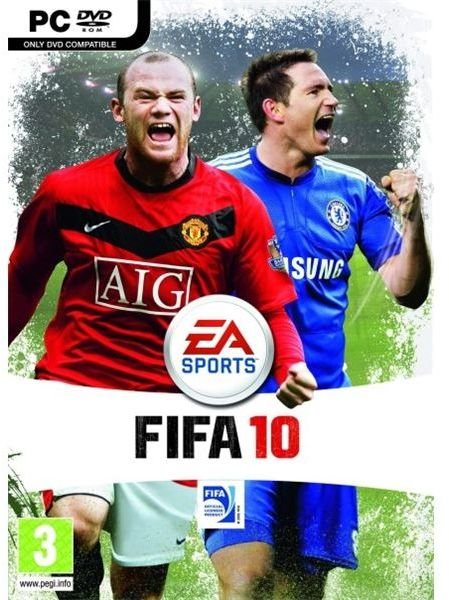 History of Pro Evolution Versus FIFA
The war between FIFA and Pro Evolution Soccer goes back a long way. Electronic Arts are the company behind the FIFA games and they have made sports titles one of the cornerstones of their success. They kicked off the FIFA series in 1993 with FIFA International Soccer which represented a leap forward for the visual style of football games with an isometric view on the action. For the next 4 years the FIFA series was virtually unchallenged, but in 1997 a new kid on the block hammered it into submission.
International Superstar Soccer Pro was the best football game to be released on the PlayStation up to that time. It marked a glorious entry into the soccer genre for Konami and it lead to the Pro Evolution Soccer series. This new contender offered realistic football with fluid, natural movement and exciting gameplay. Despite the lack of proper licenses and an awkward ratings and menu system the Pro Evolution Soccer series dominated the next few years.
Throughout the lifetime of the PS2 the Pro Evolution Soccer series consistently delivered a more engaging gameplay experience. For hardcore football fans it was an obvious winner. FIFA had the big licenses and the player likenesses but it was slow, predictable and appealed mainly to casual gamers and kids. In the last couple of years FIFA was completely redesigned and thanks to some well considered new developments it managed to wrestle back the ascendancy in many people's eyes. Certainly in terms of critical scores, FIFA has been top of the league since the new generation of consoles was released.
Brand Loyalty
Brand loyalty has played a big part in the battle between Pro Evolution Soccer and FIFA and many gamers have stuck with their choice regardless of critical opinion about which is best. FIFA has always outperformed Pro Evo in terms of sales but you can put that down to a much bigger marketing spend by EA. It is one of the greatest rivalries in videogames. So finally we come to the current versions.
FIFA 2010 versus Pro Evolution Soccer 2010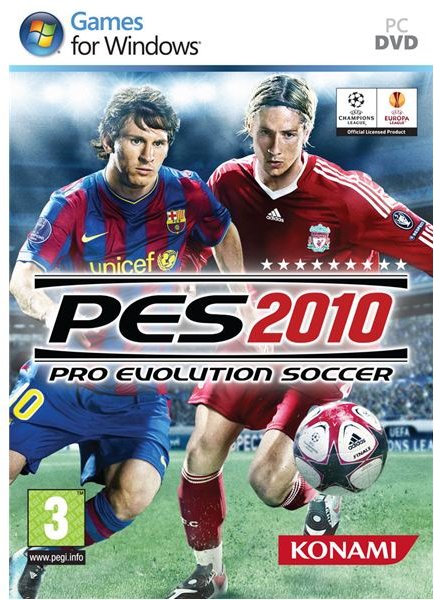 There is no doubt that the developers play each other's games and so new modes and mechanics tend to appear in both camps. This year the big development is the addition of true 360 degree movement. You have much greater control of your players and both games have introduced a more fluid and enjoyable dribbling experience. They both offer a wide range of modes but they can be distilled down to multiplayer off and online, a manager mode, and a career mode where you play as an individual player and have to rise to the top of the footballing world. It is tough to choose between the two so let's break it down further.
Presentation
The presentation and depth of FIFA 2010 wins out over Pro Evolution Soccer 2010. FIFA, as always, has all of the official licenses so every player is named correctly, every team is named correctly and the competitions are recognisable. Pro Evolution Soccer 2010 has made strides in this department and most of the names are authentic but there are a few dodgy examples still there. The same applies to the menu system. Something is lost in translation with Pro Evolution Soccer and their menu systems can be awkward and badly worded. With PES 2010 the menu system is much improved and the ratings and positions of players are clearer than ever before however, FIFA still handles this aspect of the game better.
Graphics
The player likenesses are startling and extremely good in both games. Not only do players look facially like the real footballers, they also have the right build and even the right gait when they run. The action in both games is very close to the real thing and the animations are top notch. PES 2010 edges it for me when it comes to graphics because the actual games look fantastic, FIFA has more fluidity in animation but the players look better in PES. It is a tight one but it was decided for me when my Granddad came round for a visit and I had PES 2010 on the screen: he thought it was a real game of football.
Gameplay
This is the really important category because as you'll know gameplay is king. Most reviews have awarded FIFA 2010 the title based on more realistic gameplay. PES 2010 is faster and has a slightly more arcade feel to it, which for me equals more fun. One of the main differences highlighted is the strength of the AI. The AI players in FIFA are more intelligent, their positional sense is good and they make the right runs. In Pro Evolution Soccer 2010 player mistakes are more common, legendary gaffes by the goalies spark many arguments and even the referee can be a bit crazy at times. Once again I'd argue that this only makes PES 2010 more fun. The bottom line is that FIFA 2010 is a better single player experience but if you want to have a night of multiplayer action with your mates you should be sticking PES 2010 on.
The Verdict
Contrary to the critical scores Pro Evolution Soccer 2010 is a more engaging, enjoyable and addictive game. Ignoring all the usual complaints about proper licenses and bad music PES 2010 is quite simply more fun. FIFA 2010 is too slow to really grab you. If you are a big football fan then you should probably get both and decide for yourself. There is no doubt they both perform well on the pitch and there can't be more than a goal in it.
This post is part of the series: Pro Evolution Soccer Reviews
Take a further look at this collection of reviews for Pro Evolution Soccer 2009 and 2010.