Winning Eleven 2010: Why Japan Has A Pro Evolution Advantage Without A Winning Eleven PS3 Version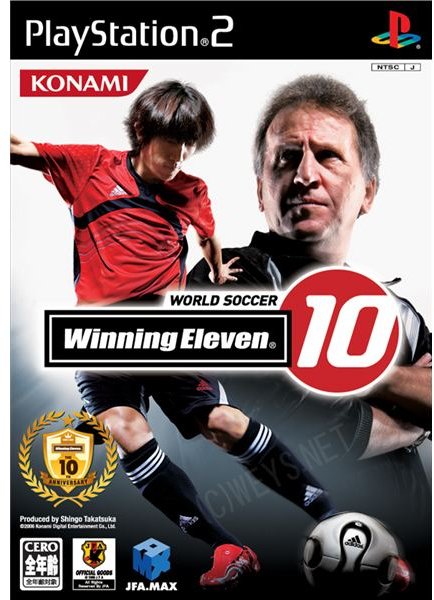 Winning Eleven 2010: Three Gaming Options
Pro Evolution Soccer is one of the leading soccer games currently available in the western world. Its Japanese counterpart Winning Eleven is the true progenitor of the series, being made by Seabass and Konami, by featuring things that PES often does not. This article will look at some of the inherent advantages Winning Eleven 2010 has over its western release; including things like the use of J-League licenses, transfer updates & gameplay tweaks.
There are three games that fall under the bracket of Winning Eleven 2010. "Arcade Championship" is an arcade based game with touch screen capabilities and some new chat systems etcetera. "Aoki Samurai no Chosen" or Blue Samurai Challenge when translated, is very similar to PES 2010 with the exception of one major difference, the Japanese national team mode. This allows players to take the Blue Samurai towards the World Cup & become eventual winners. It adds selection processes, player faces, new interface improvements for this mode alone and much more.
Winning Eleven 2010: J-League Club Championship
The final Winning Eleven 2010 release is the J-League Club Championship edition. Sporting the entire top two J-League divisions while also hosting many of PES 2010's teams, Winning Eleven 2010 does enough to satiate the needs of any Japanese soccer fan. The game was released at the beginning of August this year and features some tweaked and markedly improved AI/gameplay.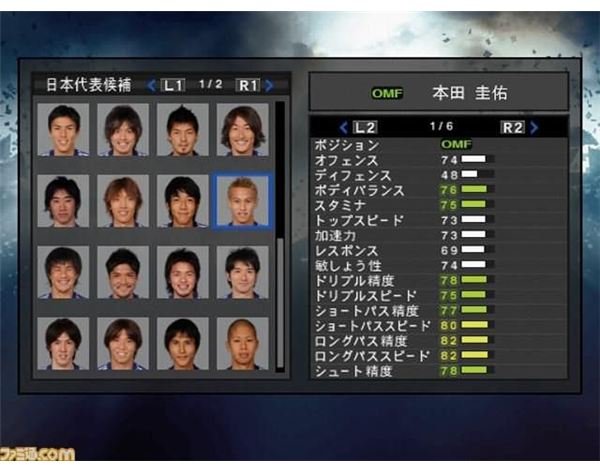 Given this extended time period, the game feels more fluidic, has a sharper look and in turn, is given greater fidelity. The improved match engine almost becomes a revisionist PES 2010.5, neither as outmoded as 2010 or likely to be as rich & enjoyable as PES 2011's proposed overhaul, but the ability to view the transition between the two is great.
A problem for many game players however is its implicit PS2 only release, which forgoes the now well defined next-gen PES games, in favour of using the most widespread console as its home. Its unfortunate that the J-League edition hasn't upgraded to the newer consoles, but avid soccer fans can still play some Winning Eleven PS3 style, with Aoki Samurai no Chosen being on the Blu-ray playing behemoth.
The Future of Winning Eleven PS3 Versions
Not all features are necessarily better however, with many teams being either left de-licensed or being taken out completely in order to accommodate the new Japanese teams taking their place. For instance, out of the 20 Italian Serie A teams, only 6 are now licensed for this version of the game.
Adding to this woe, many teams from the "Other" category have been taken out, with only a handful of European from outside the major leagues being left in the game. Shakthar, Aberdeen, Metalist, Kalmar, Sivasspor and many more have been left behind in order to focus on the detailed representation of J-League soccer and the even greater edition of a true tiered league system.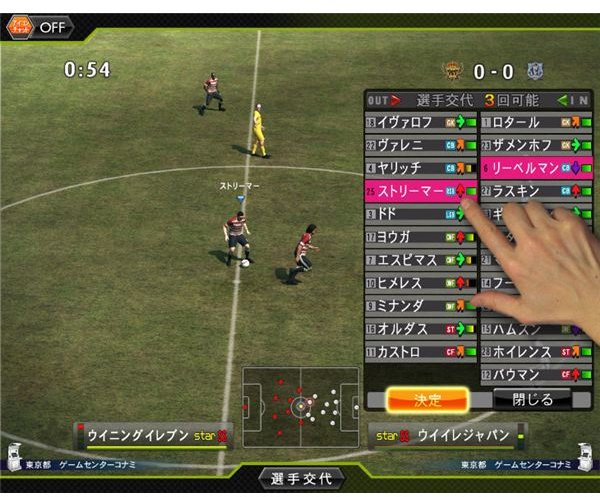 This is ultimately an advantage however, with plenty of games providing these teams and then some, it is unique to find a game that includes a fully realised J-League tier structure & does so with realistic faces, statistics and many other features. To further that idea, if playing in the J-League wasn't a big enough reason to learn Japanese, then the much improved & completely separate games like "Arcade Championship" and "Blue Samurai Challenge" make playing Winning Eleven 2010 in Japan an almost mouth watering prospect. Also, with news of Winning Eleven PS3 happening in 2011, fans can be sure their favourite Japanese licensed PES offshoot will be successful on the newer consoles.
This post is part of the series: Pro Evolution Soccer Reviews
Take a further look at this collection of reviews for Pro Evolution Soccer 2009 and 2010.