How To Patch PES 2011 - A Simple Guide - PES 2011 Update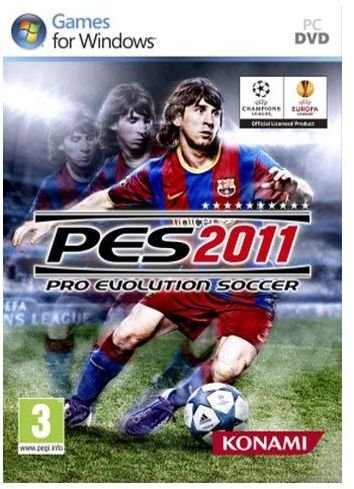 PES 2011 Updates
The release of PES 2011 signalled a change for developers Seabass and publisher Konami. The reinvention of a series already past its high water mark would ultimately turn it back into a real challenger to the crown of best soccer/football game. This resurrection was spearheaded by a higher level of post-release support, whereby Seabass released multiple PES 2011 updates for all platforms, giving users the ability to patch PES 2011 to their own specific requirements.
The addition of new boots, hairstyles, balls, graphics, player faces and gameplay improvements all served to create a better offline & online PES 2011 experience. This article looks to provide a simple guide to patching PES 2011 by running through the steps required to do so. At the end of the article - as this will be focused on the PC version of the game - we will take a look at how to patch PES 2011 on both Xbox 360 and PS3. Furthermore, if you're looking for some community mods for the game, this article outlines some of the better options for PES 2011 edit files.
How To Patch PES 2011 On PC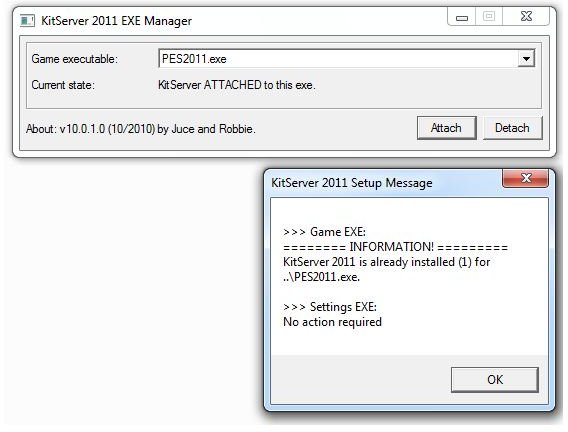 The first step for exploring your PES 2011 data is finding a working AFS explorer application. Now, there are three options for people looking to patch PES 2011, these come in the form of Kitserver, GGS and AFS Explorer. Each allows players to explore their PES 2011 directory and replace/modify their bin files to incorporate mods etcetera. The options are all linked in the previous sentence and downloading them is imperative when patching PES 2011.
As the bin files in your PES 2011 directory will be named abstractly, a list or map of the specific files is required, to know which ones will replace what in-game items. A good start would be to bookmark or save onto notepad the information presented here. This gives an equitable list of all the bin files and what they contain, giving you the ability to copy and replace any kits, balls, fonts or logos that you desire. This is especially handy when importing large mods or total expansions - adding leagues, kits, stadiums and much more.
Patching PES 2011 On Xbox 360 & PS3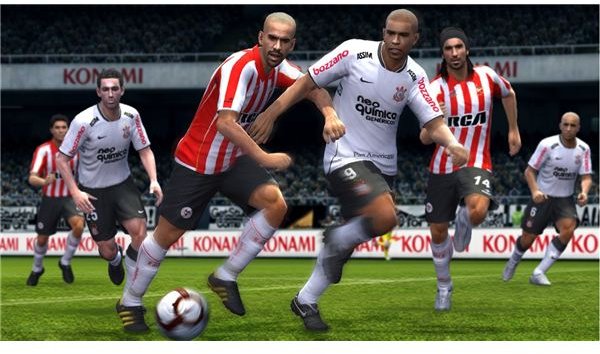 A quick word on editing for the PS3 and Xbox 360. On PS3, given its file transfer & navigation system, users can copy data over to their hard drive from a master PES 2011 edit file via USB flash drive. With the edit data and kits, logos, stadium parts all copied, the new changes will likely take effect when the player next boots the game. On Xbox it's a little trickier. Players will have to use a data transfer kit to copy over an entire save state onto their hard drive, while it is connected to their PC/Laptop. This method doesn't allow for imported hi-res kits etcetera, but modders have utilised the in-game editing tools to good effect.
PES 2011 updates are easy to download and install. A menu option on the game itself gives users the ability to update the game - as long as an internet connection is currently active. To patch PES 2011 on PC with an expansive edit file, users must copy over the bin files into their correct places, by using an AFS explorer or the venerable Kitserver program. Hopefully this article has shed some light on the basics of patching PES 2011.
This post is part of the series: Pro Evolution Soccer Downloads
Check out the following list of downloads for Pro Evolution Soccer.