PES 2011 Masterleague Tips (PES 2011 Guide Part 4)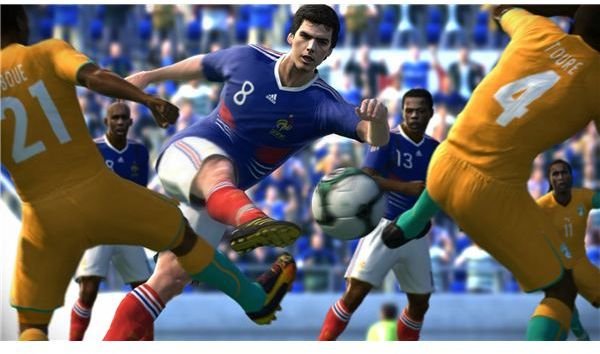 PES 2011 Masterleague Tips
The Master League, the coup de grace or pinnacle of the Pro Evolution Soccer series, where men are separated from boys and real players discover if they have what it takes. Being able to buy and sell players, sign prospects from your youth team and set a teams training schedule immerses the player in the same way as games like Football Manager. This article tries to provide some PES 2011 Master League tips for new users as well as some PES 2011 tips for buying and selling players that could come in handy for even a wily veteran of the series.
Choosing your team should be a drawn out and intensive experience. Playing exhibitions with potential suitors is key to forming an opinion on which suits your style of play better. If you enjoy the long ball game, find a team with strong forwards who have good heading ability. On the other hand, if you prefer to work the ball in midfield with one-touch play, then looking into technical attributes of players and their passing accuracy is paramount. Not only this, but selecting your preferred league is also a difficult choice, with the English, Spanish, Dutch, Italian and French leagues all being represented in-game.
PES 2011 Tips For Buying And Selling Players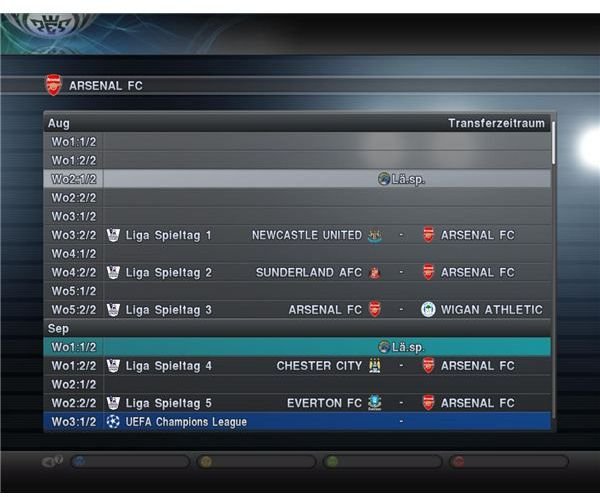 Negotiations play a big part in securing the reticent transfers you require for your now chosen team. Scouting for the right players is easier than ever, with filters et al being available in the sub-menu, and is helped further by an automated scout feature for transfer targets and contractual terms. Investing in a scout early on - spending up to £5,000,000 for the privilege - will give you an advantage in purchasing the right talent.
Effective utilisation of the youth team can yield some decent future prospects also. Be sure to sift through the crop of youngsters you are given at the beginning of the mode, as some of the players will sport decent ability for teenagers, see both Palmieri & Schmidt as defensive examples. Keeping an eye on the development of your players - head trainer will report on their abilities increasing between matches - will inform you of who is improving and who has already peaked ability-wise.
PES 2011 Master League Tips - Confidence & Form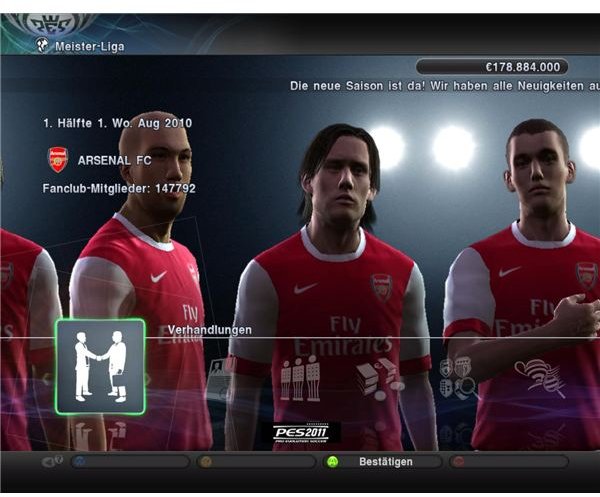 Taking into account stamina and form plays its part in the PES 2011 Master League. Tips for this include starting players on red or orange arrows as well as systematically resting national team representatives after they've returned from duty. The arrows will indicate whether a player gets a slight (between -13% and +13%) stat fluctuation for any specific game.
Better coaches will yield better arrows, winning matches will also have the same effect, boosting the confidence of the entire squad. To further this be aware of players happiness in the Squad List screen. Discomfort may arise from a player being played out of position or not getting enough minutes to suit his valuation.
PES 2011 Masterleague Tips - Training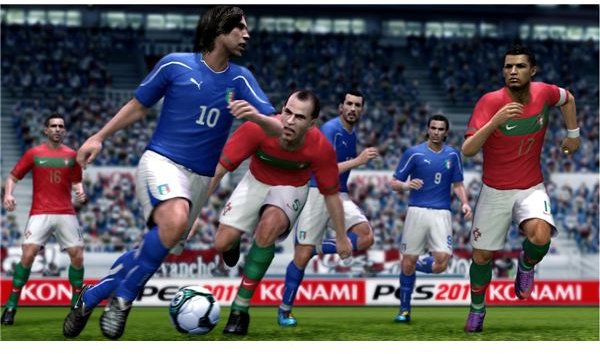 Scheduling training can be done both manually and by proxy, with several set routines that focus on different aspects. For instance, a defensive focus will have the entire squad drill and improve in their defence based skills, whereas an attack focused training schedule will offer improvements in passing, shooting & power et al. The manual option allows players to select a number of blocks - out of a limited amount - onto any of the trainable skills. This can offer individual training schemes aimed at improving players lacking in specific skills.
In this article, we've provided an outline of PES 2011 Master League tips, trying to help you get to grips with the management mode. Although all bases haven't been covered, like a look into PES 2011 tips for buying and selling players, the groundwork for appreciating what the Master League has to offer has at least been covered.
This post is part of the series: PES 2011 Guides
A series of articles focusing on different elements of PES 2011. In this five part series, readers will find out about the venerable Master League, how to cope in multiplayer, how to tackle, jockey & cross effectively as well as honing their skills in the tactics screen.