PES 2011 Tutorial Part 3 - Featuring PES 2011 Crossing, Scoring, Defending & Tackling!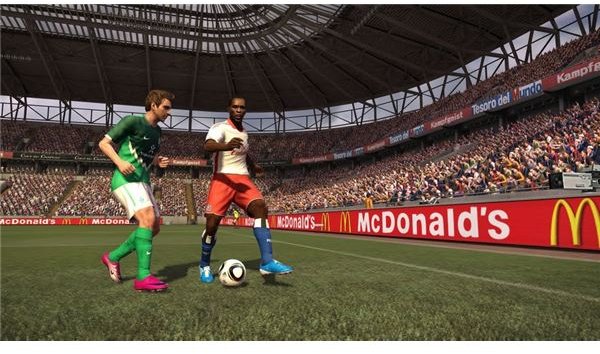 PES 2011 Tutorial - Attacking
In the first two parts of this PES 2011 tutorial series, we have looked into the basics of the game and its inherent changes to PES's renowned formula, as well as analysing the new tactics screen for formation settings and the like.
Now it's time to get into some of the more specialised tips & tricks that players can perform. With a new wealth of gameplay additions, like manual passes and right analog controlled tricks, PES 2011 provides such a new experience that plenty of basic mechanics need explanation. This article will provide an outline on things like the PES 2011 crossing, tackling, pressuring and much, much more.
Attacking in 2011 has some fundamental differences between itself and the previous PES releases. The new passing control has allowed for a much greater fidelity on passing and movement into space with well timed runs etcetera. This has allowed players to attack with less pattern and more spontaneity than before. For instance, through balls are an even more important skill, with a well-timed press of the Triangle or Y buttons derailing an opponents (both human and AI) defence.
PES 2011 Crossing & Passing
Key to this new found attacking fluidity is the PES 2011 crossing system, which has been slightly reworked since last year, making it harder to direct crosses onto your target man's head. One of the best approaches to directing crosses is to be patient. Waiting for your attack to move into the 18-yard box is integral to a crosses success. The more bodies you can get into that box, the more options are available to the player crossing the ball, with power & posture being the only deciding factors on where he eventually places the cross. So get to the byline and try to cross only when at least one attacker is arriving for effective PES 2011 crossing.
With both attacking and defending, the new passing system is the make-or-break between being good at the game and lacking the requisite skill set to win. One touch passing moves often commit opponents players while moving you up the pitch. Also, the use of backwards passes across the defensive line can alleviate the clustered midfield area, allowing space down the wings for your quicker players. Spreading the play by filling up the passing power bar can also help, stretching the opponents defensive pressure as well as giving you the space in behind their midfield or defence.
PES 2011 Tutorial - Defending & Jockeying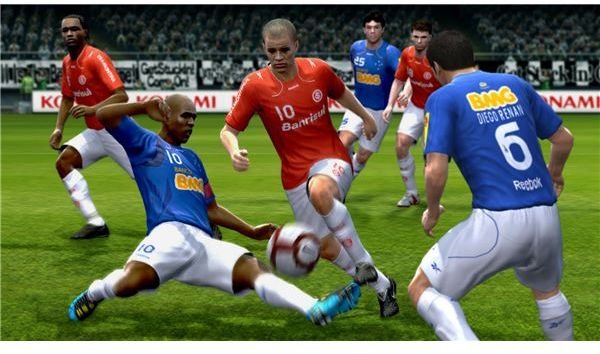 As far as defending goes, in this PES 2011 tutorial, players should be aware of the 360 movement and higher accuracy of players. Tracking a runner and intercepting him with the X/A button at the correct moment isn't a skill that can be taught through text. However, jockeying the runner into an undesired position before making the challenge will likely help in perfecting the art of when to press said button. Furthermore, use of doubling up with an extra man via the Square/X button is a great way to force opponents to think fast, indelibly making mistakes.
PES 2011, crossing or tackling aside, is a great game that tries and succeeds in replicating things about real life football that make it one of the biggest sports in the world. Being able to deflect a shot goal-ward or playing a turgid 0-0 draw in the rain is something most won't aspire to, but knowing that a truer representation of association football needs these elements is why PES 2011 trumps other competitors in the gaming sphere. Part four of this guide will get away from PES 2011 crossing et al and look into the famous Master League.
This post is part of the series: PES 2011 Guides
A series of articles focusing on different elements of PES 2011. In this five part series, readers will find out about the venerable Master League, how to cope in multiplayer, how to tackle, jockey & cross effectively as well as honing their skills in the tactics screen.