Pro Evolution Soccer 2011 AKA PES Windows Phone Version Reviewed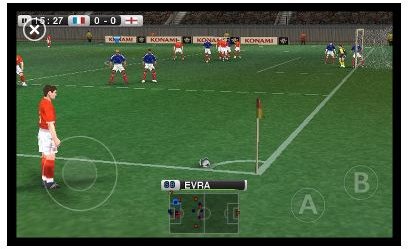 Pro Evolution Soccer - A Top Title for Windows Phone 7
As arcade soccer games go, the world is split between two types of player – those that play the FIFA series and those that play the Pro Evolution Soccer (PES) series. While many might have expected EA's FIFA Soccer series to move to Windows Phone 7 first – after all, they've already provided the platform with The Sims 3, Need for Speed: Undercover, Monopoly and other titles – it is the PES series that has made the first move on WP7.
A mobile version of the popular sport of 22 men kicking a ball around a field, PES 2011 – Pro Evolution Soccer has already been released on Android and iOS devices, but just how good is this game on Windows Phone?
PES for Windows Phone Controls and Gameplay (5 out of 5)
Konami have packed a lot into PES on Windows Phone, with various gaming modes allowing you to play the game Europe and South America call football in Quick Match, Exhibition, UEFA Club Competitions and League and Cup tournaments.
Getting the controls on a soccer game on any platform is difficult, more so on a device with a touchscreen.
Thankfully the PES developers have got this problem under control on Windows Phone, with a choice of three control methods, from the traditional on-screen software joystick to the more advanced control method using the touchscreen method through to the ultimate test – using your Windows Phone accelerometer to control your players!
While the controls might seem initially tricky, and selecting a player to be the "active" player can be confusing at first, the options that are present and the combination of heading, sliding tackles, passing and shooting into two software buttons makes for an easy to play game!
Graphics and Sound (5 out of 5)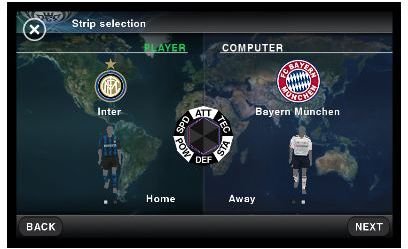 Great graphics and sound have been provided in PES on Windows Phone, with atmospheric on-pitch noises, crowd sound effects and a good soundtrack in the menus.
Meanwhile the graphics are as good as you would expect for a game of this type on a small screen device, with isometric scrolling and good use of the device resolution to provide an on-screen "map" so that you can see your teammates and opponents.
Everything is clear and easy to see, there are no problems with muddy graphics or "sticking" when several players are in view – it's great!
Compatibility and Pricing (4 out of 5)
A browse through the ratings and observations by other users of the game on the Zune Marketplace reveals a title that appears to work without issue on every first generation Windows Phone 7 device – good news for everyone concerned!
The only potential problem is the price – at £3.99 (UK price) PES for Windows Phone isn't the cheapest game available for Xbox LIVE but nor is it the most expensive. In fact, it's a pretty good price for a title that is as all-encompassing as this one.
It's a Hat-trick! (5 out of 5)
With a variety of play modes and competitions to enter, PES 2011 – Pro Evolution Soccer is feature-packed, looks and sounds great and is possibly the first Windows Phone 7 title that is actually worth the price.
While the iPhone might offer the game at a lower price, only Windows Phone 7 has integration with Xbox LIVE, allowing you to play a fun, engaging and competitive football game while also unlocking achievements to improve your Gamerscore.
With few issues reported across the various Windows Phone 7 devices, Pro Evolution Soccer deserves the highest available rating on Bright Hub for being functional, easy to get started with and for being an all-round impressive game.
References
All references and screenshots from PES 2011 for Windows Phone 7.
This post is part of the series: Pro Evolution Soccer 2011 Reviews
Curious about Pro Evolution Soccer? Check out this list of reviews for various platforms and versions.