Championship Manager 2010 Player Guides And Walkthroughs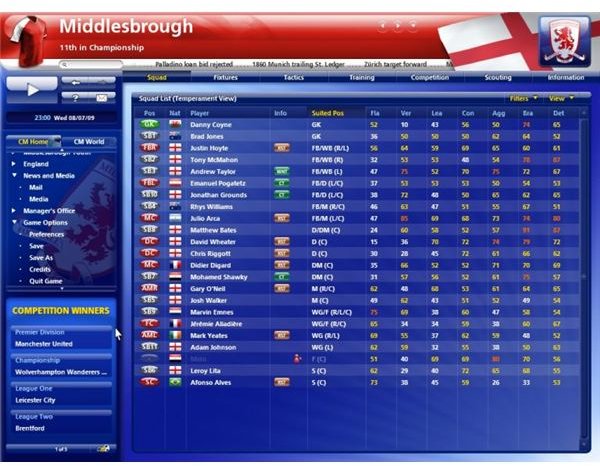 Championship Manager 2010 User Guides
Championship Manager 2010 is a great new release of the popular football management sim from Eidos. With a selection of management options available (such as tactics, training, set pieces, team selection and more) and a 3D match engine for you to see your gameplan played out, it's easy to see how this game might just take over your life.
Whether you're looking for a review of the game that was first released in September for just 1 pence to pre-order buyers in a "pay what you want" scheme or need help with tactics, transfers, training or some other element of this popular football management sim, the PC Gaming channel has been focussing heavily on Championship Manager 2010 over the past few months.
Getting to Your First Game
Getting started in any new game can be tricky, and Championship Manager 2010 offers a few pitfalls including the possibility of becoming an international manager as well as a club manager – something most players will want to avoid until they've got to grips with this new interpretation of the game.
Getting To Your First Game talks you through setting up your player profile, choosing and meeting a team and tells you everything you need to know going into that all important pre-season friendly.
Once there you'll need to pick your team – even early in the game you should be selecting your most skilled players and this guide explains how you can identify these gems.
After you've got that match under your belt and had a look at your team, it's time to start making a few changes. Sorting out the players fitness is a good bet, and you can do this by setting up new Training Programmes. These new training routines can be tailored to players and groups of players and are likely to give your team a boost especially when playing against weaker opposition.
This is also a good time to start looking at how your team execute free kicks and corners – with the new set piece editor you can tailor direct and indirect free kicks and corners to the skills of your key players.
Building a Team in Championship Manager 2010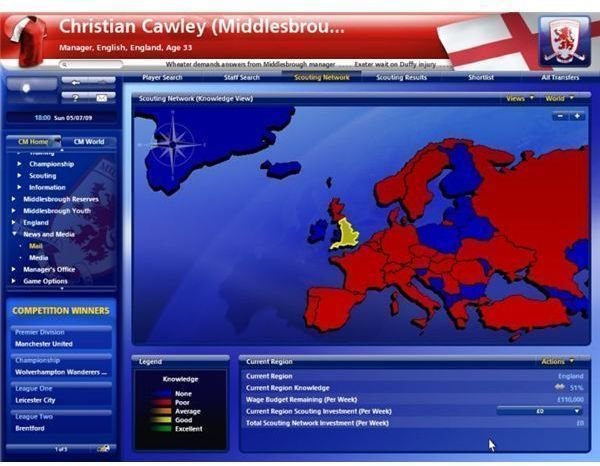 A manager is never happy until he has a team of players he has chosen – it's much better to build you own team than inheriting someone else's and Championship Manager 2010 features many opportunities to find new players. You can use the scouting system or use the search function to identify and assess players yourself before making a bid - check our guide to Player Transfers.
New players and staff require a contract (see Offering Contracts) and that tricky negotiation period is explained in this guide. You'll see that really there is nothing to be worried about.
Tweaking Tactics and Paying Matches in Championship Manager 2010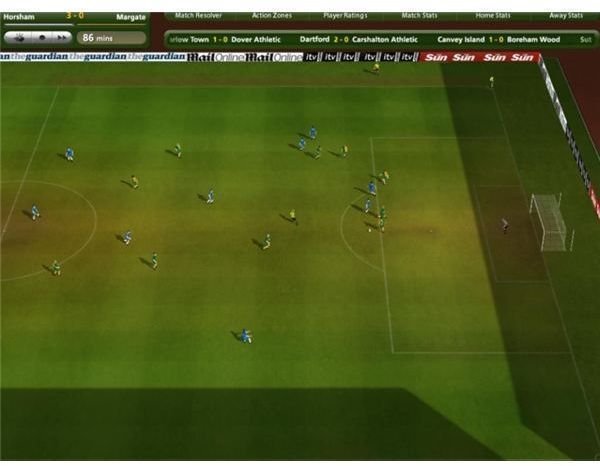 Having played a couple of games it should be clear who your best players are – this is the best time to start building a formation around your team's strengths and weaknesses. Our Guide to Tactics and Formations should point you in the right direction here, aiding in your development as a tactical genius.
The 3D match engine enhances the management sim experience considerably – so much so that Playing a Match is now even more important to Championship Manager 2010. With so many new tactical options it's important that you know how and when to make them.
Championship Manager 2010 is a top football management sim and with these guides you should be well on the way to taking your team to the top of the table and even international glory!
This post is part of the series: Championship Manager 2010 Walkthrough
Guides and suggestions for gameplay, tactics and formations for the new Championship Manager 2010 soccer management sim from Eidos