List of All 51 Fable 3 Legendary Weapons, Xbox Guide
Despite being worth a paltry 20 gamerscore points, the We Need Guns, Lots of Guns achievement is one of the most, if not the most difficult achievement to unlock in Fable 3. The reason for this is that in any one player's campaign, only 26 of the entire set of legendary weapons are available. Furthermore, where they appear is more or less random, thus making it impossible to recommend specific Fable 3 legendary weapon locations. What we can relay is this: 12 legendary weapons will be available for purchase in shops, 12 will be discovered in treasure chests and two will be handed out as quest rewards. Regrettably this is as specific as we can get in regards to Fable 3 legendary weapon locations.
There are actually 51 legendary weapons in Fable 3, despite the We Need Guns, Lots of Guns achievement description calling for the collection of "all 50" weapons. This still leaves 24 weapons to obtain that won't appear in your game, so how do you get them? You will need to connect to Xbox Live and trade with other players; but it's not that simple, for you need all 50 legendary weapons in your possession at one time. This means you can't just trade a legendary weapon for another, you must somehow convince people to trade you the weapon for another unrelated item. Now you may understand why this particular achievement is incredibly challenging.
In addition to the 51 regular legendary weapons, there are also two special weapons granted as DLC: Wolfsbane and The Shardborne Sword. Wolfsbane is only awarded for having the limited edition of Fable 3 and The Shardborne Sword is included with purchase of the novel "Fable: The Balverine Order". These weapons do not count towards the achievement, unfortunately.
Fable 3 Legendary Weapons - Pistols and Rifles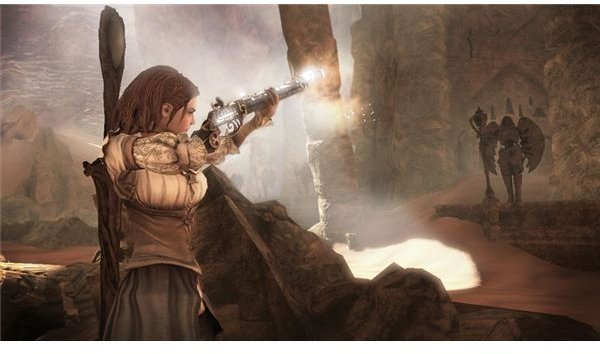 There are 13 legendary pistols available in Fable 3 and they are listed alphabetically below:
Bloodcraver
Briar's Blaster
Chickenbane
Desert Fury
Dragonstomper .48
Gnomewrecker
Holy Vengeance
Mirian's Mutilator
Reaver Industries Perforator
Tee Killer Shooter
The Barnumificator
The Bonesmasher
The Ice Maiden
For those desiring a little more firepower in their arsenal, the following 13 legendary rifles should satisfy:
Arkwright's Flintlock
Defender of the Faith
Facemelter
Marksman 500
Ol' Malice
Scattershot
Simmons's Shotgun
Skorm's Justice
Swift Irregular
The Equaliser
The Hero's Companion
The Sandgoose
The Shrieking Pilgrim
Fable 3 Legendary Weapons - Swords and Hammers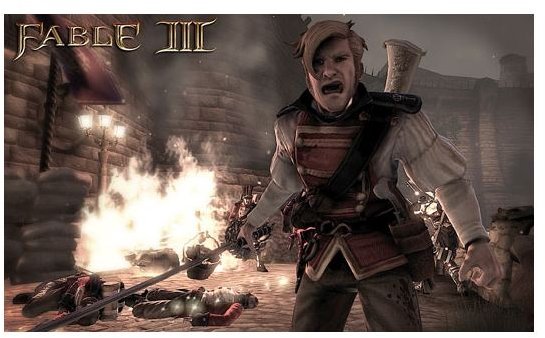 There are 12 legendary swords to be had in Fable 3, and they are listed alphabetically below:
Avo's Lamentation
Beadle's Cutlass
Mr. Stabby
Really Sharp Pair of Scissors
Slimquick
Souldrinker
The Casanova
The Love Sword
The Merchant's Bodyguard
The Splade
The Swinging Sword
Thunderblade
For those of you who prefer to deliver justice with a blunt edge and a thud, the following 13 legendary hammers may be more your speed:
Aurora's Shield
Dragonebone Hammer
Faerie Hammer of the Moon King
Hammer of Wilmageddon
Jack's Hammer
Lunarium Pounder
Mallet's Mallet
Scythe's Warhammer
Sorrow's Fist
Tannar's Glory
The Tenderiser
The TYPO
Trollblight
Return to the Ultimate Fable 3 Walkthrough index
This post is part of the series: Fable 3 Collectables Guide Part 1
An in-depth guide covering the various collectables strewn about Albion in Fable 3. The first part of our Fable 3 Collectables Guide covers the keys, rare books, Auroran flowers, garden gnomes and legendary weapons.