Top MMORPGs Worth Playing In 2011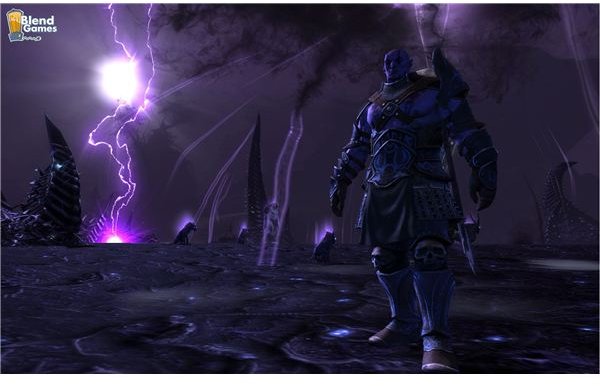 The Yesteryear Of 2010
The end of 2010 is upon us. Us gamers have had our fill of the good and the bad. In fact, some of the best MMORPGs to date were released throughout 2010, including (but not limited to) GamesCampus' Heroes in the Sky, OG Planet's Lost Saga, Astrum Nival's Allods Online and even EA's Need for Speed World. Nevertheless, it's time to look forward to the future of MMO gaming and what some of the best and brightest are available for those of us who are willing to take the plunge into something new, different, unique and original. Hence, this here is a list of the Top 5 MMORPGs worth playing in 2011.
Rift: Planes of Telara
This here game had to make the list. Why? Because it's unlike a lot of other games coming out and it has very little to do with its steampunk-meets-Everquest aesthetic. The game has a nice new take on building a class, or in actuality, multiple classes. In addition to this, the game rewards players plentifully for teamwork and partying often, which is somewhat opposite of how most other MMOs operate. The "We" tactic of playing Rift has some good rewards, including ways to promote and celebrate victories by players who make worthy accomplishments throughout the game world.
Reasons Why This Is Worth Playing:
The rift itself is what makes Rift: Planes of Telara a must-play for 2011. It splits open the game world and intrudes upon whoever is there, wherever that may be. This creates mini-events for players to join forces and thwart the evil before it spreads. The fact that these can happen occasionally creates a nice little risk-reward effort for those who dare to venture off the beaten path, as well as those who organize teamwork and effective party play.
TERA Online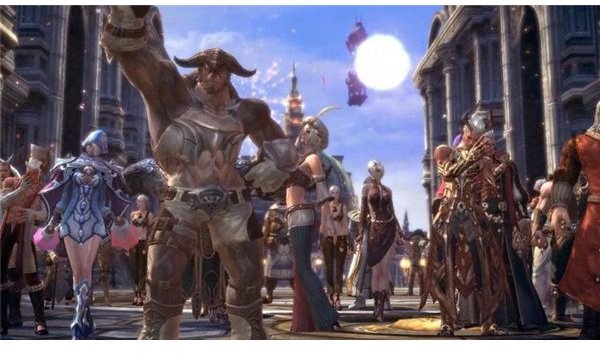 Bluehole Studios' TERA Online has managed to keep itself relevant throughout the gaming news spectrum with continuous info on the character classes, game world and story premise. The game features drop-dead gorgeous character designs and atmospheric immersion. The game features a number of uniquely crafted character classes and allows for plenty of break-neck-speed party PvE and PvP scenarios. The only drawback that could hinder the success of this title is its heavy reliance on the pay-to-play model. However, that could change in time.
Reasons Why This Is Worth Playing:
The non-targeting combat system is absolutely stunning to behold. Imagine Nexon's Vindictus but even more strategy and team-oriented, with a more diverse cache of combat moves and devastating special attacks that require both timing and strategy to execute effectively. The actual evolution of the MMO genre resides in the combat and massive multiplayer structure of TERA Online and that's why this game is worth playing in 2011.
FireFall Online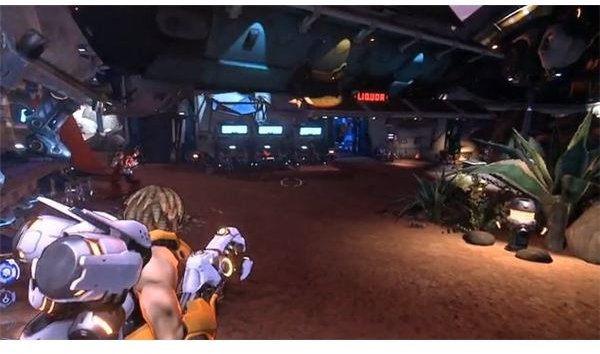 This is the easy dark horse of the group. FireFall comes from a mixed bag of the minds behind titles such as World of Warcraft and Starsiege: Tribes. Yes, there's some serious gaming history with the group of individuals developing FireFall at Red 5 Studios, and that's not even the best part about the game. Other than having a very vibrant art-style and easy-on-the-eyes environmental design, the game boasts real-time MMO action with first or third-person combat. Yes, a true MMOFPS. In addition to that FireFall will be free-to-play so you can dip in and dip out of the game whenever you want to.
Reasons Why This Is Worth Playing:
If the open-world exploration and realtime first/third-person combat didn't win you over, the fact that the game boasts ever-changing environments based on player decisions should have your eyes widened. What's more is that, much like Rift: Planes of Telera, FireFall will feature non-instanced events that anyone within the area can partake in. These events are spawned from in-game reactions that could range from triggering a boss to a rival group attacking a hometown out of retaliation. Heavy character customization and guild activities also play a big role in FireFall, making it a prime target worth playing when the end of 2011 rolls around.
Star Wars: The Old Republic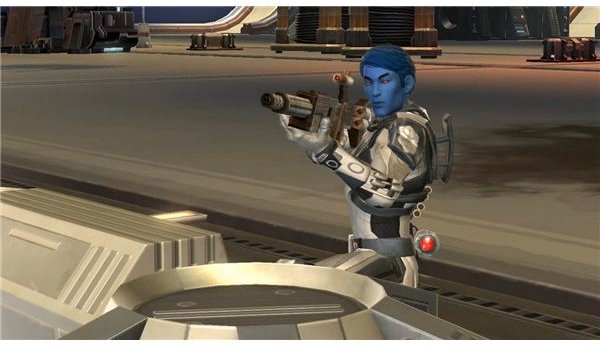 I've never been a fan of Kotor (Knights of the Old Republic), but after Baldur's Gate Bioware is probably best known for Star Wars: Knights of the Old Republic. The game was way too talky and soap opera-ish for my taste but man-nerds love them some Jedi romance. That concept is being utilized in Star WarsThe Old Republic, and then elevated to the next level to include groups of players. The gameplay is essentially the same as Kotor but in the format of an MMO (so the turns are more discernible). It doesn't really elevate the graphics game or the gameplay factors to any new heights, and to that, you might be asking why this game makes the list.
Reasons Why This Is Worth Playing:
Mainly for the story-oriented multiplayer features. Where the game fails to innovate in other categories (essentially just being another MMO with Star Wars tacked on) BioWare at least aimed to innovate one specific aspect of the MMO genre and that's with the story telling procedure. The game does have an ending and it's possible to see it within your lifetime with a little dedication and party questing. Another neat aspect is how players can interact with each other and NPCs using the realtime dialogue feature similar to Mass Effect, making Star Wars: The Old Republic a true first of its kind when it comes to story-oriented MMORPGs.
Blade And Soul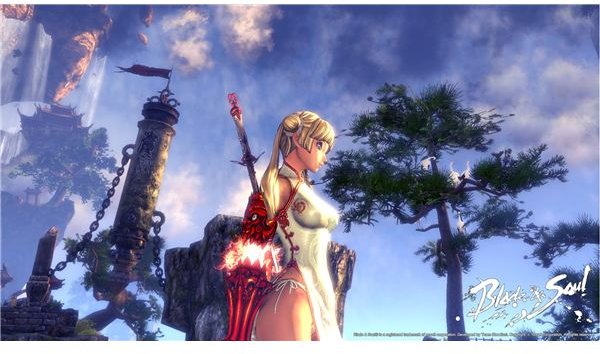 This game here is very similar to TERA Online, the only difference is that there's a possibility that Blade and Soul could be free-to-play. Still, its real appeal lies in the hybrid auto-non-targeting gameplay (a must-have for the next generation of MMOs, when it comes to combat) and the fantastically visual game atmosphere with tantalizing character designs and graphics to boot.
Reasons Why This Is Worth Playing:
Lots of speculation (and even confirmation from the developers) that Blade And Soul is console-bound. That's right, if things go the way they are planned (although, that in itself is unlikely) then Xbox 360 and PS3 gamers could be playing Blade and Soul from the comfort of their couch. No word on whether or not cross-platform gameplay will be included but the game is already in simultaneous development for PC, Xbox 360 and PS3, as revealed in an interview with NCSoft's CEO, Kim Taek Jin. One of the other reasons this game is worth playing is because it utilizes a different take on the martial arts genre, adding physics-based elements to the attacks and high-quality animations for both the attacker and defender, creating a very unique combat atmosphere.
Black Prophecy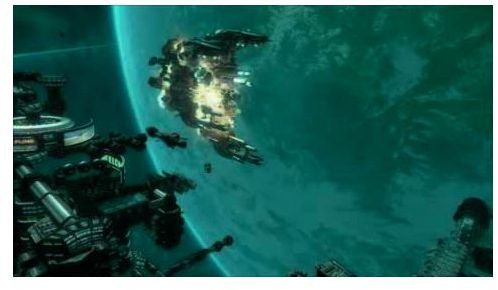 We don't hear much about Black Prophecy but one thing is for sure: it's not a game you should be forgetting anytime soon. Gamigo set it up so that one of the coolest looking space adventure games to come out since CCP debuted EVE Online will be a free-to-play title that encompasses massive, large-scale battles that take place out in space, all the while players are aiming to help their faction advanced in both economic and military proficiency. The game is a large-scope player-versus-environment-versus player scenario that could spell huge success for Gamigo if it's executed correctly.
Reason Why This Is Worth Playing:
Did I forget to mention that Black Prophecy will be free-to-play? You can drop in and out of the game at any time without worrying about subscription fees or premium content. It will be there if you want it, but if you would rather settle for being a space pirate that's completely possible, as well as a space smuggler, transporter, commerce manager or economy stalwart, those options are all available for players to pursue in the open-space, real-time simulator that also looks absolutely breathtaking at times. Heck, even if you can't run the game many of the screenshots are at least worth having for desktop backdrops.
The Secret World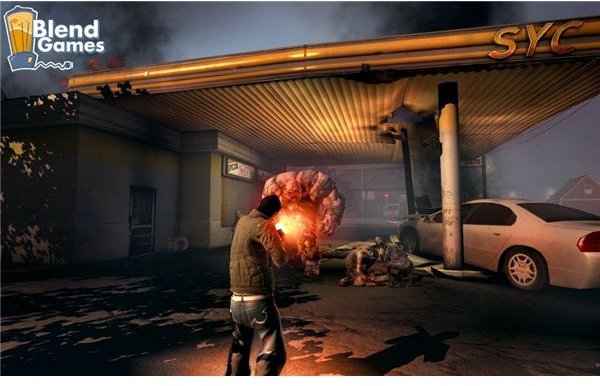 Funcom's often delayed, little-talked-about open world MMORPG is a mix of Left 4 Dead, Hunter The Reckoning and The Grinder, all wrapped up into one nice, big package. Like most of other Funcom's games, you can expect The Secret World to be pay-to-play, mainly because the game sports a very in-depth create-a-character, many real-world locations to visit and plenty of open-ended skills, talents and special abilities to foster and explore. The real highlight of The Secret World is how the realtime combat lets players engage mobs just about any and everywhere, giving the game a more horror-oriented feel. The game itself is about a group of secret organizations that set out to hunt and/or investigate strange monsters and occurrences around the world.
Reasons Why This Is Worth Playing:
If you were interested in a Left 4 Dead-style MMO then this is about as close to it as you're going to get, with the exception of Karma: Operation Barbarossa. The team-based fighting skills, physics-based gameplay and realtime, third-person shooting mechanics makes The Secret World a very interesting game that puts itself alongside other noteworthy MMOs on this list, including FireFall.
All Points Bulletin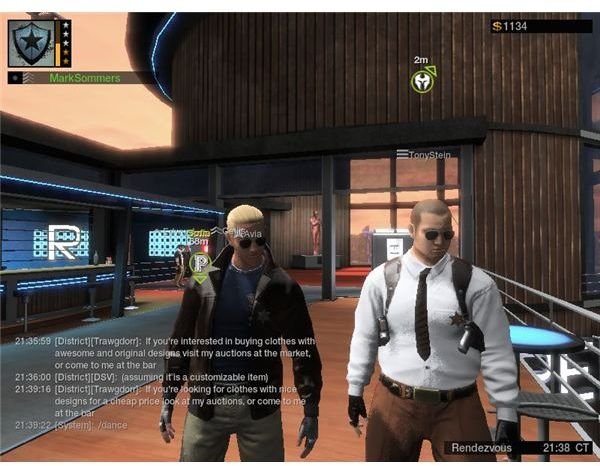 Second time is the charm, right? Well, let's hope so. While All Points Bulletin may have been on a lot of "Games to play in 2010" lists back in 2009, it didn't live long enough to be a game worth playing after Realtime Worlds ran into financial problems and sordid reviews of the poorly received MMO. In result, shortly after the release of the game the company receded into administration (basically having most of the staff being let go and keeping only essential personnel on board). However, APB's rocky start was mostly due to the game being rushed out of the gates before it was ready. The concept for a game like APB was just massive and completely game-changing for the MMO universe. It boasted Grand Theft Auto-style play arenas that seen cops going against robbers. It housed NPCs, destructible environments, vehicles and hundreds of players all partaking in realtime missions that ranged from scouting an area, planting bugs, robbing stores, spray painting walls or hijacking cars to eventually using those means to intimidate or thwart other players on the opposing side. It was a frantic and grandiose experience that was originally riddled with too many bugs.
Reasons Why This Is Worth Playing:
RTW couldn't be saved but GamersFirst managed to save the property rights for APB. The game will be free-to-play in 2011 and fixed up with the cash-shop concept in mind. All Points Bulletin felt like it was designed for the cash shop paradigm but was switched to a pay-to-play model in hopes of bailing RTW out of their bind. The new F2P concept coupled with an extra year of maintenance, bug fixes and physics tweaks will put APB back into the spotlight it deserved to own. There are no other games out there like All Points Bulletin with its in-depth character, weapon and car customization features, as well as player-generated content tools that literally shape and mold the outcome of the game world. If there's one game that deserves the attention and success for 2011 in the world of MMO gaming, it's APB.