Madden 11 - Player Subbing & The Depth Chart Guide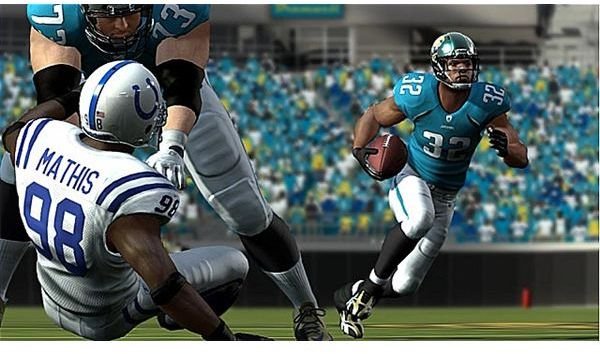 Madden 11 Player Subbing Instructions
In Madden 11, player subbing and effective use of a roster's depth chart can give a greater longevity to your team's effectiveness as well as a means of preventing both injury and fatigue. There are many reasons as to why players should grow accustomed and familiarise themselves with the Madden 11 depth chart, as well as how to substitute errant players or replace injuries picked up during games. This article focuses on these aspects of Madden 11 and provides some answers on how to get the best out of player subbing in the NFL based video game franchise's latest title.
By default, players can choose whether to enact their own user defined substitutions or allow them to remain CPU defined when entering a franchise mode. Furthermore, these options can be changed from the settings menu while playing this management based game mode. Selecting the user defined option will allow players the option of who to change in and out during a game via the depth chart. Allowing for a CPU controlled depth chart gives see the AI take the reigns and has them choose who to select and play during a match.
Madden 11 Depth Chart & Re-Ordering
In Madden 11, player subbing can be automated via the franchise mode coaching options menu before a game. Although a normal exhibition or online game will see it's features automated – with the depth chart being the only way to impact it as a user – the franchise mode offers a wider brevity of necessity to the art of effective player cycling and usage of the depth chart. The way this is accomplished is through the coaching menu's "Auto-Subs" heading, which can provide a more detailed and AI specific sub-routine on how and when to substitute players in and out.
The "Auto-Subs" screen has a list of positions on both the defense and offense, with a slider between 0-100 for subbing a player both in and out of the game. The lower the value, the less chance of the starting player being replaced by his reserve during any game. This is advantageous during the arduous sixteen game regular season of the NFL and the inherent injury-risk involved with some of the positions – Offensive Lineman and Wide Receivers being two prevalent examples. It should also be noted that injuries that occur will re-order the depth chart automatically, although players can readjust it if the chosen replacement isn't desirable.
Madden 11 Playing Subbing & Depth Chart Guide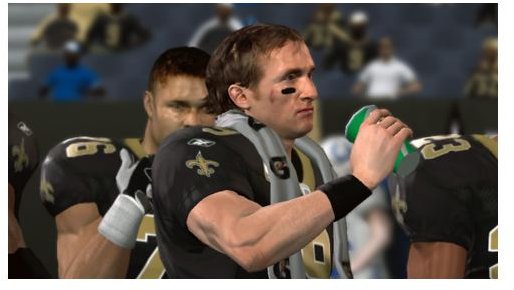 By default, the values will be 60 and 80, with the former being for starters subbing out and the latter being for reserves being brought on. The only exception to this default number is the Quarterback position, which has a 0 rating, meaning he will only be substituted if the player changes the Madden 11 depth chart or he is injured. The settings can be re-arranged and will prove useful if you have two strong contenders for a starting position somewhere on the field. Furthermore, alternating players and their inherent abilities can provide a further advantage depending on how the defense is set or what teams you're actually facing.
Anyone familiar with the NFL, Madden or gridiron football will likely understand – at least tangentially – how to work a depth chart. It works on the premise that for every position, there will likely be a starter or two (wide receiver and cornerback being notable examples) as well as several backups. The Madden 11 depth chart lets players dynamically change who is their starting player as well as the ordering of their 2nd, 3rd and special teams selection. A set minimum and maximum number of players is also in effect and can hamper draft plans as well as free agency or trading.
This post is part of the series: Madden NFL 11
A series of articles regarding the EA Tiburon developed Madden NFL 11. There are a variety of different articles with diverging subject matter and content.