The Complete Guide to Crysis & Crysis 2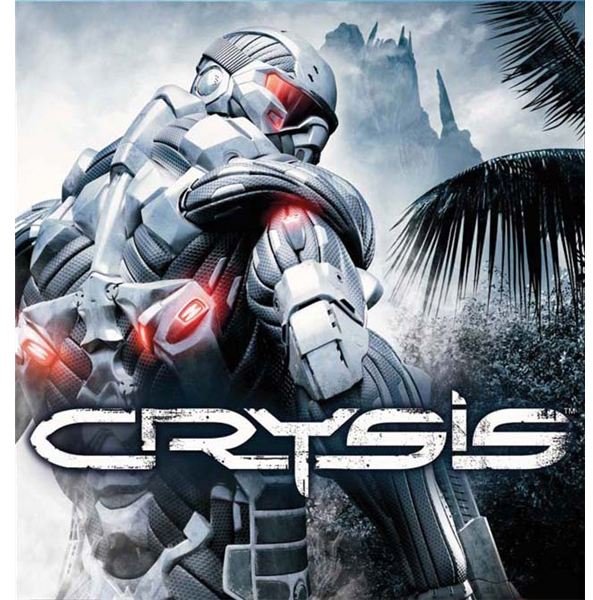 The Crysis franchise, developed by Crytek is composed of three games, all published by EA: Crysis (which shall be refered to as Crysis 1), Crysis Warhead, and Crysis 2 . All games won several awards for their innovative gameplay and outstanding graphical effects. Our select articles here provide insight into all aspects of the franchise, with guides for campaigns, system requirements, cheats and more.
An Awesome First Person Shooter
Crysis is one of the best FPS games available for the Windows platform, both due to its amazing graphics and for the engaging storyline and awesome firefights. Check out our review for more information about the original title.
Crysis 1: FPS Game for Beginners?
Are you new to FPS games? Don't worry. Crysis, although its gameplay is quite complex, is among the best FPS games available for players new to this genre. See how it competes with other games.
Weapon and Equipment guide for Crysis 1
In a FPS game, weapons and equipment (especially explosives) are essential to mission success and an enjoyable gameplay. However, each weapon behaves in different ways, so choosing the one that best fits your play style is very important.
In any war situation, vehicles provide a much needed advantage. Crysis makes good use of vehicles for ground assault support and transport. Understanding the role of each vehicle greatly increases the odds of success.
What You Will be Facing in Crysis 1
Crysis is a sci-fi FPS, so you expect to see things you don't come across in reality too often. You will have to deal with fanatical North Korean elite army groups as well as blood thirsty aliens with advanced technologies and much, much more. Do you think you are up to the challenge?
Crysis 1 provides an awesome gaming experience, with a lot of secrets laying around, waiting to be discovered. If you don't want to play the entire game just to uncover all its well-hidden easter eggs, you should consider trying a few cheats. This article will guide you through installing and using the cheats.
Crysis Warhead is a stand-alone game in the franchise, and does not require Crysis 1 to play. It is yet another fine game developed by CryTek and features the behind-the-scene story taking place during the events of the first Crysis game. Looking for some more details? Read our complete review.
First Time is Always the Hardest
Having problems finding your way through the maze of the first mission in the Crysis Warhead campaign? Following our detailed guide will ensure you a quick and amazing experience with the introductionary mission in this awesome and thrilling campaign.
Crysis 2 is the sequel to Crysis 1, and continues the single player story while adding new and interesting features to both single and multiplayer. But does it rise to the expectations set by the original?
Not sure if Crysis 2 is worth your time and hard earned money? The developers created a demo version to help potential customers make up their mind. Although the demo will not contain full game features, it is more than enough to make the player hunger for more.
Crysis 2 Graphics and Portability
The game has an outstanding graphical engine, capable of creating stunning effects and rendering detailed environments. The developers also wanted to port this game to console platforms, meaning changes had to be made, which sometimes impacted the quality found in the original.
Players can customize the graphical effects so they better fit the processing power of the GPU, but this may look a little difficult for those with little experience in computer hardware. Fortunately, our guide has it all covered.
Crysis 2: Best Weapons for Multiplayer
Crysis 2 has fully integrated multiplayer support, with lots of maps and play modes. Weapons are a very important aspect in the multiplayer setting, as each has its ups and downs, and fits a specific play style. Question is, which one is best for you?
The nanosuit is actually a concept inspired by a real project under development for the U.S Marine Core. In our fantasy world, it provides unique abilities and technologies for players to employ in their multiplayer endeavors, serving as the very core of multiplayer experience. What sorts of surprises are hidden behind this simple concept?
Nowadays, competition in the PC gaming environment is fierce, every developer trying to outshine the competition and attract more buyers. Despite this, Crysis is recognized as one of the best games published in recent years, and the competitors weren't far behind.
Far Cry is another FPS game developed by Crytek. It spawned several sequels and spin-off movies, even though it managed to slip under the radar. But is it a worthy member of the family, or simply a side note in gaming history?
References
Image taken from Crysis official website