Crysis 2 - PC Demo Download & Analysis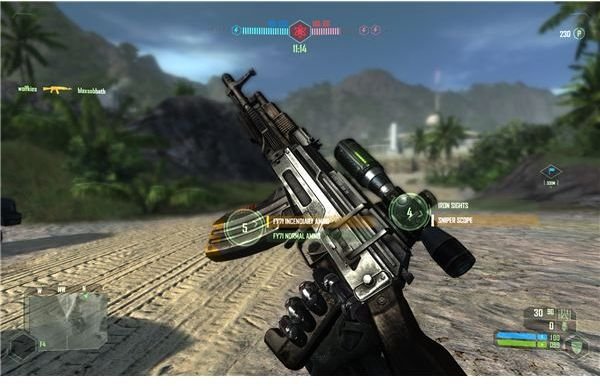 Crysis 2 Demo Download & Information
The Crysis 2 PC demo was recently released to some perhaps conceited and critical reaction. With a new direction for the series almost ousting the focus on PC gameplay – instead favoring a Call of Duty-esque console designed palette swap – the Crysis 2 PC demo was posthumously bundled out after the Xbox 360 multiplayer demo had already been released. The demo features remnants of the console versions, indicating that on PC, Crysis 2 is simply a port. This has been confounded by the lack of DirectX 11 support on release as well as some spurious but effecting bugs found in the demo.
This article tries to provide a detailing of the recently released Crysis 2 PC demo, with analysis and information on its inner workings. Furthermore, the Crysis 2 specifications and minimum requirements etcetera, will be attached to this writing. In addition, a Crysis 2 demo download link can be here – although it would be best to read and assess whether your computer can handle the specifications for the game before downloading and trying it out. Anyways, read on for some formative analysis on the Crysis 2 PC demo and how its apparent port like features stack up in the personal computer sphere of gaming.
Crysis 2 PC Demo Analysis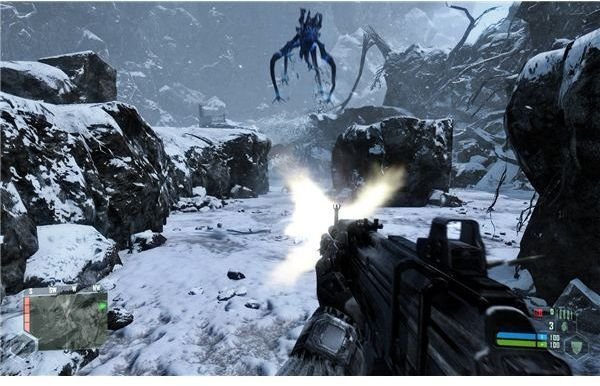 Akin to the previously released demo on Xbox 360, this Crysis 2 PC demo features two maps & two game modes. The first map is Skyline, as featured already on 360, which has players battling in a team deathmatch mode along the near-future rooftops of some cityscape. The second map, absent from the console demo, is known as Pier 17. In it, players will notice the lack of cover and harbor aesthetic, with some noticeably gorgeous lighting effects in the future New York location. To the right hand side of the map, a series of abandoned buildings give some level of support for less run-and-gun players, with its multi-tiered structure.
The two game modes were both featured in the previous Xbox 360 demo, albeit with differences in map choice. Firstly, as stated above the team deathmatch mode is named "Instant Action" and amounts to the classic and almost expected game type. No doubt this mode will be the most popular upon release, as it can be easily picked up and played without too much teamwork or coordination. Secondly, "Crash Site" offers players a territorial game type, wherein control of alien drop pods is the objective. Like the "Headquarters" mode in Call of Duty: Modern Warfare, "Crash Site" offers a modicum of team play in the Crysis 2 PC demo, for those desiring it.
Crysis 2 PC Demo Minimum Specifications
Lastly, a word on the minimum Crysis 2 requirements, for both the demo and subsequent full game release. It's curious to note the small improvement over the first – now three years old – Crysis, considering the gap and use of a new CryEngine. This lack of improvement probably has something to do with the acclimated console versions and the need to cater to that audience almost principally. Below is a list of the minimum requirements for the Crysis 2 PC demo;
9GB Hard Drive Space
2GB RAM
Broadband Internet Connection
Windows XP/Vista/7 Operating System
Intel Core 2 Duo/AMD Athlon 64 X2 2GHz
Nvidia 8800 GT/ATI Radeon HD 4770