Play Street Fighter Online – Street Fighter Alpha and Championship Edition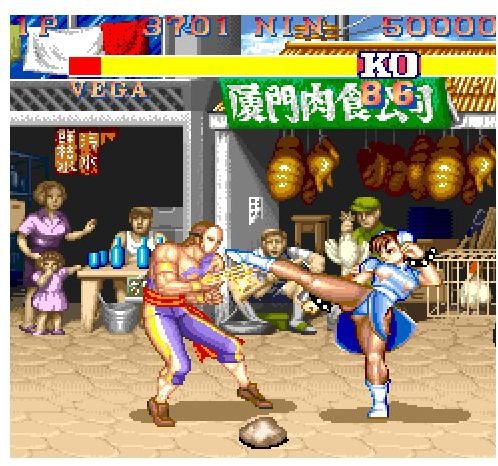 Best Street Fighter Online Games
Street Fighter (SF) needs no introduction. Released by Capcom in August 1987, SF was one of the first fighting games that won the hearts of millions of gamers. Along with Mortal Kombat and Dragon Ball Z, Street Fighter is one of the most played fighting games and is one of the best-selling video game franchisees. Within a year of the first SF release, the game was ported to popular home computers, including Windows PC.
From appearing in coin-operated arcade systems to modern-day gaming platforms, Street Fighter has evolved into a serious fighting game, but has never lost its originality, such as the signature moves of Ryu and other players. The best Street Fighter game so far was Street Fighter III, which was first released as a coin-operated arcade game and later ported to PC and many platforms. The 2008 Street Fighter IV was released for the PlayStation 3 and Xbox 360 besides being released for arcade systems.
Along with console and PC ports, there are several Street Fighter online games. Using the same sprites and backgrounds, developers create the same SF experience by adding signature moves and combos. You can play Street Fighter online free, but make sure you have the latest Adobe Shockwave Player and Flash Player installed on your computer.
Street Fighter Championship Edition
Go down memory lane by playing Ken, Ryu, Chun-li and Blanka in congested cities and sprawling temples. The Championship Edition will remind you of the classic coin-operated arcade game and the 8bit sound. With clear 2D sprites and signature moves, the game lets pick one of the 12 characters and fight against a random character in a championship campaign.
There's also a bonus mode where you will engage in smashing cars, breaking drums and barrels just for the sake of raking additional bonus points. You can play Street Fighter online in single-player mode only, which means there is no multiplayer or 2 player mode. But, still this game rocks because of its retro look and classic 2D graphics.
Play Street Fighter Championship Edition
Street Fighter Flash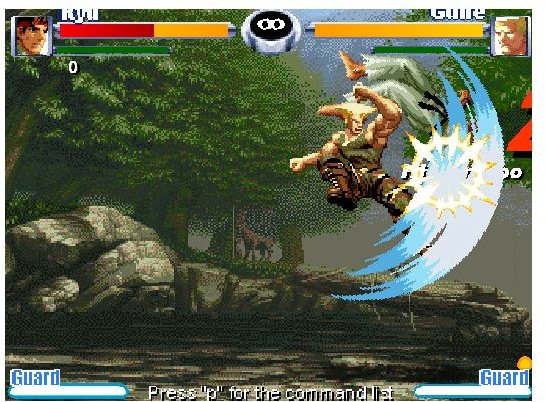 Street Fighter Flash is one of the best Street Fighter games online that have good, solid graphics and sound. You can play against computer or with another player. You can take control of Num pad for kicks and punches while your opponent has to press the S, F and E keys to move and jump as well as different key combinations for combos and punches.
If you compare this game with Street Fighter Championship Edition, you will find that the character sprites and backgrounds in Street Fighter Flash take more time to load. Other than that, everything's fine, including character animations and moves.
Play Street Fighter Flash
Street Fighter Alpha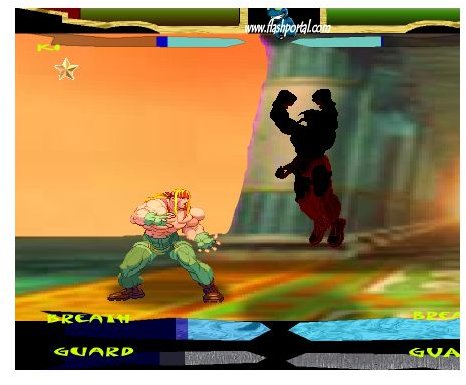 This free online fighting game is a tribute to Street Fighter 3. It has excellent 2D graphics, which is quite reminiscent to the original game. You can play Street Fighter Online Alpha in different modes, including Bounty Fighting, Bets Fighting, Learning and Training.
While the Learning mode is more like a tutorial that will help newbies learn combos and different moves, the Training mode helps players master their skills against their gurus and increase their Martial level. The Bounty Fighting mode is a campaign mode which puts two players for an attractive cash prize. There are 12 bounties and after completing the Bounty mode, one can unlock the Bets Fighting mode.
Along with smooth animation, the shaky camera effects give a new dimension to the entire game. During intense close combats, the camera zooms sometimes to show an engaging fight between the two. With good 2D visuals, solid effects and sound, Street Fighter Alpha is a must-play for all SF fans.
Play Street Fighter Alpha