Need for Speed World Pursuit Guide, Tips And Hints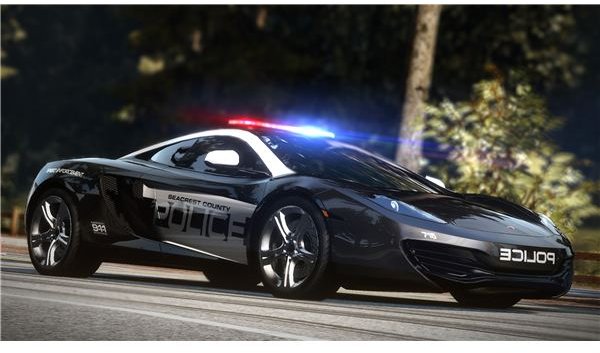 High Speed Pursuits
EA's Need for Speed World offers gamers a variety of game modes…well, three different game modes to be exact: Circuit, Pursuit and Sprint. Each mode gives gamers a little bit of something different to experience, similar to Project Torque, and each one utilizes power-ups that can drastically change the way each mode can be completed, won or accomplished. This Need for Speed World Pursuit guide offers a few hints and tips on successfully getting in and out of pursuits without losing a lot of money or wasting a lot of time.
It's Not The Car, It's The Driver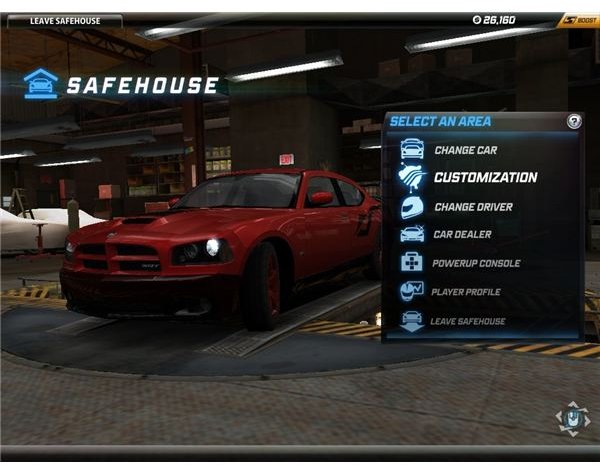 Unlike a lot of other racing sims out there, Need for Speed World doesn't put a lot of its focus on car performance in the way that it should. Instead, most of the beginner cars on the game in the various tiers usually share similar stats and traits, with only minor variances in performance and handling. Speed, of course, is one of the biggest factors in the upgrade of one car to another.
Everything else on the race track is determined by the driver…including car damage, ramming speed, evasive maneuvering and skills to get out of a hairy situation. As you level up it's important to take note of what skills you'll need to be effective in pursuits, which will apply to any car you purchase. In this case, you could literally buy any car that suits your aesthetic desires and then focus your driver profile on all the necessary skills to make the car effective for out-running and out-performing police during pursuits.
The Skills Earn The Cash: Part 1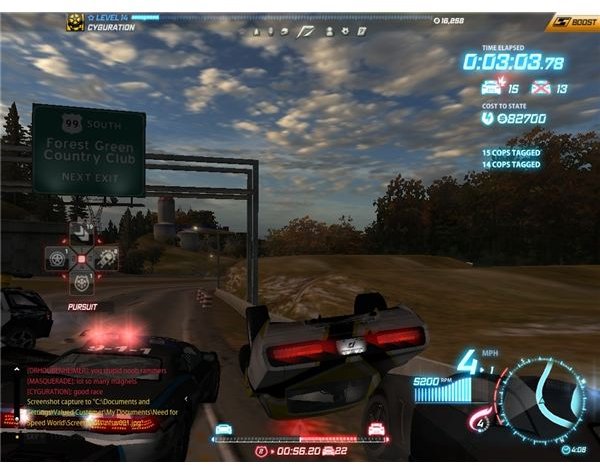 As the previous section brought out, the deciding factor of success in a pursuit is based on the skills that a player has acquired. Hence, a player who put most of their skills into Circuit or Sprint racing will be highly ineffective in a pursuit, especially at higher levels, mainly because the police become more vicious at higher levels and deal more damage to the player's car in a crash. The proper skills learned early on in the game will make it convenient to make quick cash in pursuits.
As you level up and win at more pursuit chases the more money and reputation you earn. Below level 9 your pursuit meter can only go up to level 4, which is still more than enough to make a lot of money and reputation points. However, in order to make good use of pursuits early in the game you'll need to level up a few key skills in the Pursuit skill category every time you level.
The Skills Earn The Cash: Part 2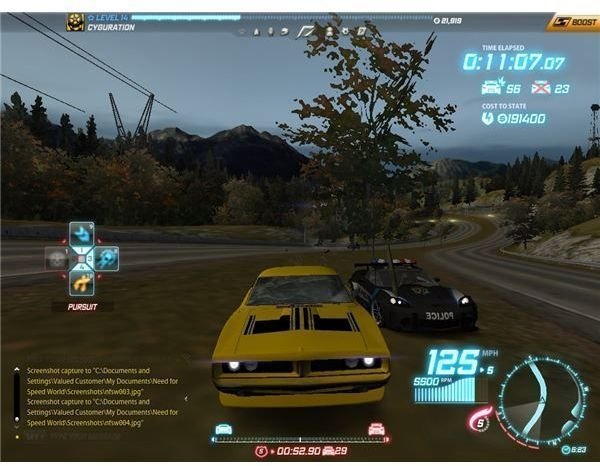 The skills that make the most difference in effectively getting into and out of high-octane pursuits, much like Need for Speed Hot Pursuit, include the following:
Cooldown: This skill is exactly what it sounds like it does…it decreases the cooldown timer after having successfully evaded the line of sight from police. As you gain more heat the cool down timer increases drastically. Adding points into this field will make it easier to evade cops and complete a pursuit run.
Demolition: This skill is absolutely essential if you plan to survive pursuits beyond level 4 heat. Once the police SUVs enter the picture then things get a lot tougher and the increased damage output from the Demolition skill will enable you to plow through police cars and total them much easier.
Terminator: When this skill becomes available it allows you to earn additional rep points for each and every time you total a cop car. This skill is best combined with Demolition for effective use.
Weight: Getting extra bonus rep from the Terminator and Demolition skills can only be accomplished after amping up your car's weight. The additional weight increase makes it easier for your car to take on police SUVs and roadblocks. Additionally, upping the weight level allows you to take on roadblocks without worries about hitting the roadblock and coming to a dead halt. You can run right into the tail-end of a police cruiser and keeping on going.
Highways And Side Streets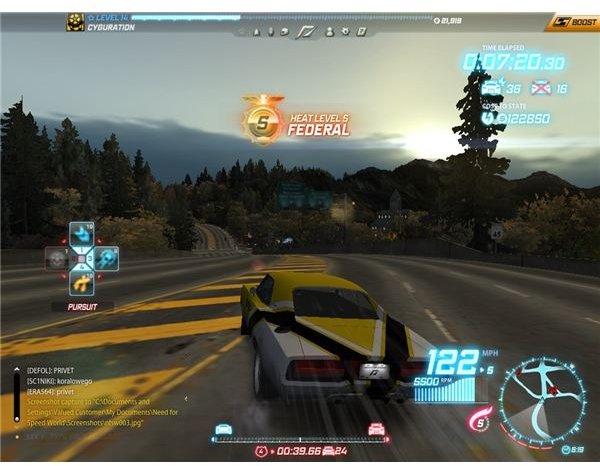 The best way to keep the pursuits going while racking up tons of points by knocking out cops and dodging roadblocks is to get off the side and main streets and head to the highway where you can burn up the road at top speeds with multiple lanes. Cops usually get players with spike-strips on two-lane roads, so it's best to keep on larger highways to avoid hitting spike-strips. You can also easily dodge the cops and start the cool down process if you lead the cops into the stadium arena when traveling up north on the main highway. The billboards on either entrance or exit of the arena will disable any pursuers and hiding inside the stadium against the wall will keep the cops from spotting you. You can rinse and repeat this process with a high level of heat to make thousands of dollars and reputation very easily and very quickly.
For more Need for Speed tips, guides and walkthroughs, be sure to check them out right here at Bright Hub. For more information on Need for Speed World feel free to visit the Official Website.
This post is part of the series: Need For Speed World Guides
A few hints, strategies and tips for winning races and out-running cops.