Need for Speed World Hints For Circuit Races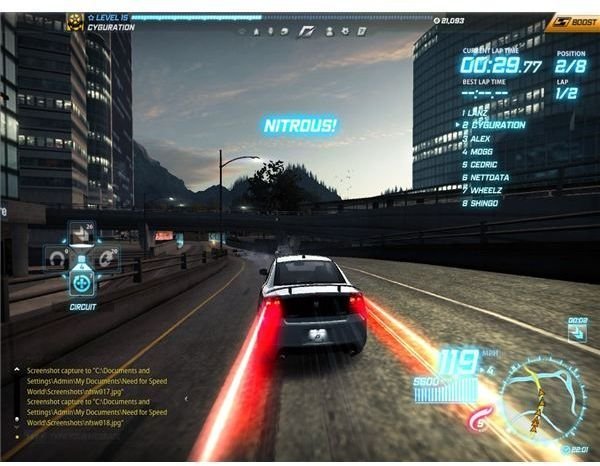 World Circuit Racing
By now most players of Need for Speed World may have mastered some of the basics for winning a race or two in the game. Sometimes it's a matter of exercising a little bit of skill fused in with a little bit of luck, while other times it's a heck of a lot of luck and a little bit of skill showered in among a few hazards that secure you a victory. Nevertheless, there may be some new players who aren't fully aware of how to take advantage of what the Need for Speed World has to offer in its racing options, as well as mastering the various race types in order to effectively make good pole positions and rack in some decent cash per race. This Need for Speed World Circuit guide offers a few hints and tips on making good time in the circuit runs, as well as a few strategies to employ in order to stay competitive.
Knowing The Racing Locations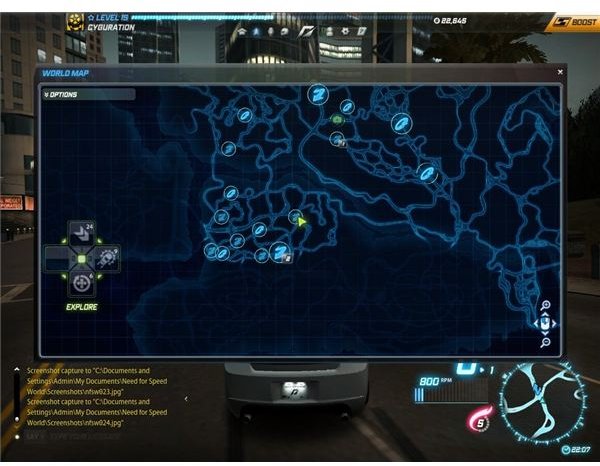 As mentioned in the NFS World sprint guide, as important as it is to know your car and have a full understanding of how you need to drive it, it's equally important to scout out the location of the circuit track you're going to race on in order to figure out the best possible routes, short-cuts and trimmings you can cut off a turn when going head to head with other players.
The best way to scout out circuit runs is by doing single-player races where it's just you and a group of NPCs. In this way, you'll be able to take the race far less competitively and focus more on getting a feel for how you need to take the turns at each avenue, as well as knowing when to use obstacles against fellow players to hinder them from catching up.
Considering that at the early goings of the game there are just over a handful of circuit races to compete on, it limits the diversity of circuit racing as opposed to the sprint runs. Nevertheless, the good part is that there is usually always competition available on a circuit race, it's just that there aren't many tracks available that cater to all kinds of cars present in the game.
Power-Ups To Win The Race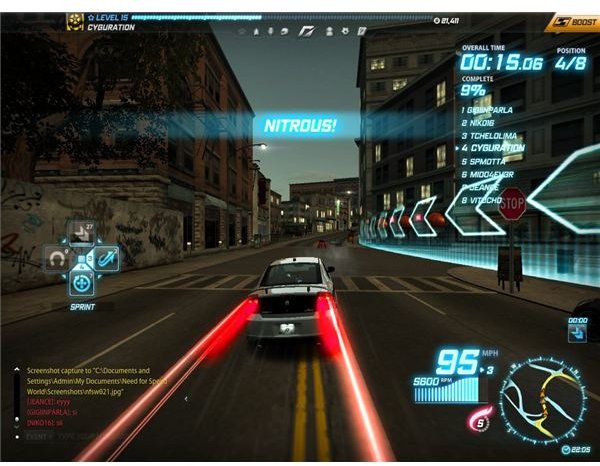 Circuit races have a few particular power-ups that will help more than the standard power-up set found in both pursuit and sprint modes. As usual, the one skill to keep locked in your cache is turbo, but you'll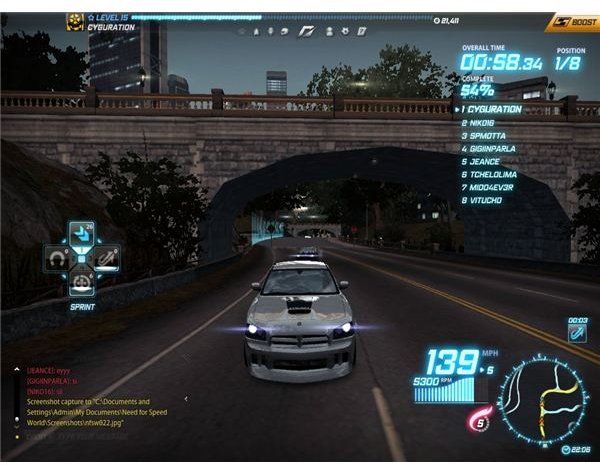 probably want to dump something like Juggernaut for Slingshot. Another skill to keep handy would probably be Power-Up Ready, which really comes in handy when making that final run towards the finish line and you need to pull off an extra turbo to pass up an opponent. Additionally, the skill One More Lap, which extends the entire race by one lap is handy just in case you're coming close to winning but just not in a good enough position, that's when it's probably best to use this skill to extend the race and then tap into some extra corner-trapping techniques to pass up opponents.
One other skill that players often use in a race that can sometimes drastically change the outcome is Traffic Magnet. While this is probably a cheap and oftentimes worthless skill, when used properly on a crowded circuit race it not only proves to be useful but can also work as a serious game changer for determining the final outcome in a race.
Shortcuts Are Invaluable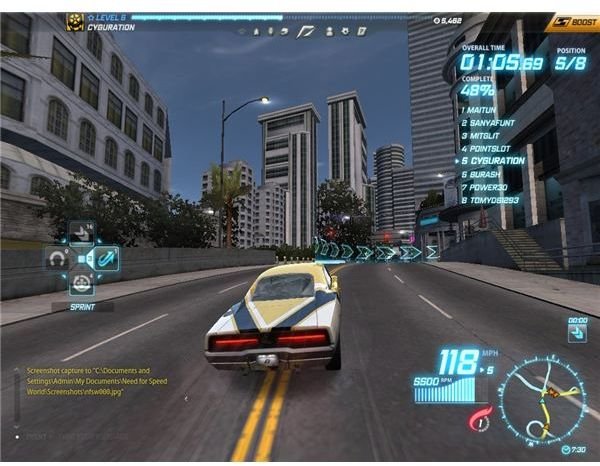 As important as it is to utilize power-ups, pick the right cars or scout for the right track to race on, the one thing you shouldn't forget is finding all the shortcuts that will inevitably lead you to a victory. Of course, the only way to perfect the use of shortcuts is to practice on the circuit you plan to dominate, this way you'll be able to easily and conveniently find a way to get through each race without slamming into the wall every time you aim to head through a shortcut. Also, pay attention to the map layouts and look for the cuts through the turns in order to bypass long winding turns…considering that it's the wide turns that could ultimately put you behind the pack.
Hopefully this guide helped out with your intentions to dominate the circuit races in Need for Speed World. You can check out more guides for Need for Speed and other racing games right here at Bright Hub.
This post is part of the series: Need For Speed World Guides
A few hints, strategies and tips for winning races and out-running cops.