NCAA Football '12 Guide to the SEC Teams: Alabama, Auburn, Georgia, Florida, South Carolina, Tennessee, Arkansas, and More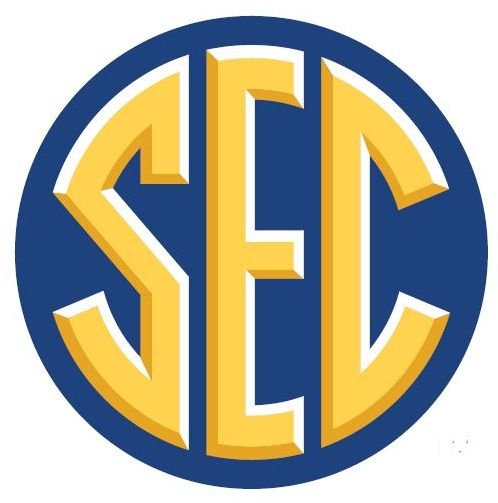 The Southeastern Conference is one of the most popular, successful, and dominant in the history of college football. No other conference has won more national titles, and with Auburn's win last year, the SEC has won five straight national championships.
It's no surprise, then, that some of the best teams in NCAA Football '12 come from the SEC. Our guide to the conference will run down the ratings, offensive schemes, and most dominant players on each of the SEC's 12 teams.
This guide assumes that most players of the game will download and use customized rosters featuring player names, rather than the default position and number names. Players will be referred to by name, but it shouldn't be hard to figure out who simply by looking at the best players at each mentioned position.
Alabama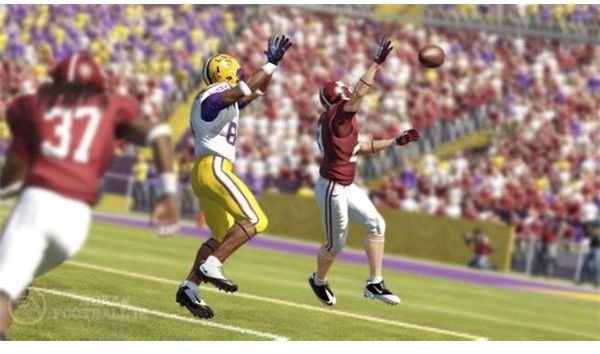 The Crimson Tide of Alabama is one of the best teams in NCAA Football '12. A perennial powerhouse, the Tide team in NCAA '12 has an overall score of A+, with an A rating on offense and an A+ on defense. Alabama runs the One Back offense.
Alabama has a very solid linebacking core led by Dont'a Hightower at MLB and a wicked secondary featuring Robert Lester at free safety. This is a defense that is not to be trifled with, so plan your offensive strategy carefully.
Offensively, opposing defenses will have to find a way to stop Trent Richardson at halfback if they're to avoid being swept under by the Tide.
Arkansas
The Arkansas Razorbacks are another quality team, though not quite as highly-regarded as Alabama. Their offensive score of A and defensive score of B+ leads to an overall rating of A-. Arkansas is partial to the Pro-Style offensive set.
Arkansas is also led by a powerful halfback in Knile Davis, as well as a very talented receiving corps.
On defense, Jerry Franklin at MLB is the guy to watch out for. Make sure he's blocked before you even think of running up the middle.
Auburn
Last year's national champions, the Auburn Tigers were hurt somewhat by the departure of some key players. Overall, they rate a B+, with an A- score of offense and a B+ on defense. Auburn uses the Spread offense.
Stellar halfbacks seem to be the name of the game in the SEC, as the best player on Auburn's squad is Michael Dyer at that position.
When facing off against Auburn's defense, look out for Eltoro Freeman and Daren Bates at outside linebacker.
Florida
The Gators of Florida are another of those teams that seem to be in the hunt for the national title every single year. This year's team rates a B+ overall, with a B+ score on both offense and defense. Florida runs the Pro offensive set.
Florida's defense relies heavily on the talents of Jaye Howard at defensive tackle and Jelani Jenkins at ROLB.
On offense, watch out for Jeffrey Demps at halfback and the two talented receivers Thompson and Rainey.
Georgia
With an overall score of B+, the Georgia Bulldogs are not to be sneezed at. Their Pro-style offense receives a B+ rating, while their defense is a solid B.
Georgia is the first team on the list to feature a quarterback as their best offensive player. Aaron Murray is a pocket passer with amazing throw power and solid accuracy.
Defensively, Brandon Boykin at cornerback and Bacarri Rambo at strong safety anchor a very decent secondary.
Also worth mentioning are Georgia's special teams, with both a very highly-rated punter and kicker.
Kentucky
The Kentucky Wildcats are best known for their dominance in the world of college basketball, but this year's football squad receives a respectable rating of B in all three categories: offense, defense, and overall. The Wildcats use the popular Pro-style offense.
Like Georgia, Kentucky is no slouch in the special teams department, with both punter and kicker in the top five on the team in player rating.
Defensively, watch out for Danny Trevathan at outside linebacker and Winston Guy at strong safety.
On offense, the QB, Morgan Newton, is a very solid passer, but also fast and agile enough to run circles around defensive lineman. Watch out for him.
LSU
Louisiana State University uses multiple offensive sets to keep opposing defenses on their toes. The tigers receive a B+ offensive rating and an A- defensive rating, combining for an overall score of A.
LSU's strength on offense lies with its offensive line, with very solid players at all five positions. Their biggest offensive weapon is Reuben Randle at wide receiver.
On defense, the secondary is bolstered by the talents of Morris Claiborne and Brandon Taylor, both very quick defenders with an overall rating of 90.
Mississippi State
Bulldogs are certainly popular in the Southeast, as both Georgia and Mississippi State have chosen them for mascots. Mississippi State's spread offense has an overall rating of B+, as does their defense, leading to an overall score of B+.
The Bulldogs also feature a very solid offensive line, as well as talented skill players like Vick Ballard at halfback and Chris Relf at QB.
On defense, Charles Mitchell the strong safety is a guy you'll definitely want to keep your eye on.
Ole Miss
The Rebels at Ole Miss use multiple offensive sets. Their offense scores a B+, defense receives a B, and their overall score as a squad is B+.
Brandon Bolden at halfback is the best player on the Rebel offense. He's a powerful runner with decent speed and the ability to break tackles seemingly at will.
On defense, avoid Damien Jackson at free safety and D.T. Shackleford at ROLB.
South Carolina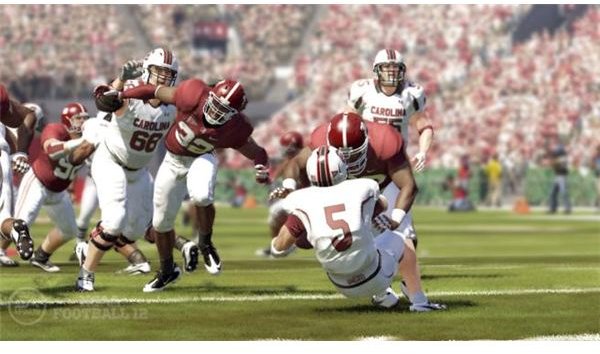 The University of South Carolina, known on the West coast as "the other USC," has an overall rating of A, with an A for offense and a B+ on defense. The Gamecocks, like the Rebels, use multiple offensive sets.
South Carolina has standout players at both the WR and HB positions in Alshon Jeffrey and Marcus Lattimore.
On defense, you'll want to avoid throwing in the direction of Stephon Gilmore at cornerback and Devonte Holloman at free safety.
Tennessee
The Tennessee Volunteers favor the Pro-style offensive set. Their offense is B rated, as is their defense. Overall, the Tennessee squad receives a B+ rating.
When matched up against Tennessee, throwing the ball in the direction of Janzen Jackson at free safety is like "Volunteer-ing" for an interception.
On offense, keep an eye on speedy Tauren Poole at halfback.
Vanderbilt
The SEC's final team is the Vanderbilt Commodores. With a B- overall score and a B- on offense and a C+ on defense, the Commodores are the worst-rated team in the conference. Vanderbilt also utilized the Pro offensive set.
Vanderbilt's best player is Sean Richardson at strong safety. He, along with Chris Marve at MLB, anchors the Commodore defense.
Offensively, the highlight is Brandon Barden at tight end. He can catch passes, has decent speed, and knows how to block when he's called upon to do so.
References
All references and images from NCAA Football '12.
This post is part of the series: NCAA Football '12 Conference Guides
Our series of guides to the different conferences in NCAA Football '12 features a team-by-team breakdown of offensive and defensive ratings, offensive schemes, and top players on each team.