Football Manager 2011 Guide: Starting a New Game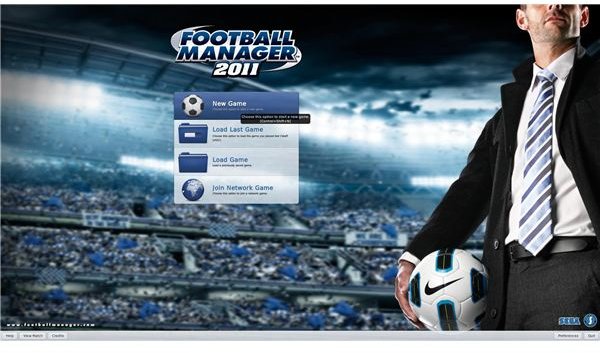 FM 2011 New Game
It's the start of a new season for our favourite football management sim. Check out the Football Manager 2011 review for full details. In this guide we're going to discuss various aspects of the game and offer up some FM 2011 hints and tips to help you guide your chosen club to glory.
When you fire up Football Manager 2011 and select a New Game you'll get a panel pop up which let's you choose what database to start with and also select files you have edited yourself. Sports Interactive will release updated databases of players to reflect transfer moves in real life. The thing is if you get used to a specific set up, you may have out of contract players you always go for or a promising youngster you like to sign. An updated database can spoil that so it's good to have an option (for example in FM 2010 the original database had Sol Campbell available for free but the update reflected his move back to Arsenal).
If you like to tinker with the game and change the cash at a club or edit other files you can do so with the Editor which can be found in the Tools folder of your Football Manager 2011 install. If you have created a new data file with edits then you'll need to hit the Change box here and select your file in order to enable it in your new game.
Game Set Up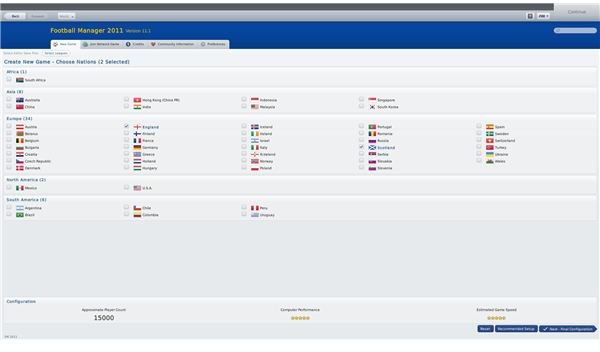 The next screen prompts you to choose from the 51 available nations. At the bottom of the screen you'll see a handy indication of your computer speed and how fast the game will run with your selections. The more nations you choose the slower the game will run.
Moving on to Final Configuration you can decide how many of the leagues in your chosen nations you want to include as playable options. Once again the more you choose the slower the game will run. You can also select the database size here which will determine how many players are in your game. If you love delving into the transfer market and uncovering prospects and bargains then it's best to have a large database of players.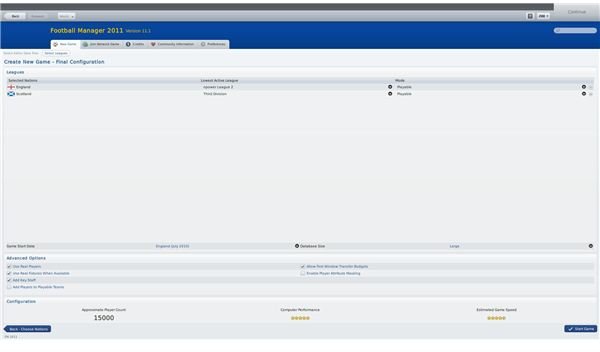 You can mouseover the other options at the bottom of the screen to get information bubbles on them. The only one I want to bring to your attention is Enable Player Attribute Masking. This will mean that many of the stats in player's profiles will be blank and you'll have to scout them in order to get a complete picture of their skills. This might be more realistic but it can be annoying too. Only the top clubs have loads of scouts and scour the world for talent, if you are at a smaller club you will be restricted in terms of where you can send scouts and you'll have fewer at your club so I wouldn't recommend enabling the attribute masking.
Once you're done you can Start Game and use the loading time to visit the toilet or grab a drink because you probably won't be going anywhere for the next few hours.
Manager and Club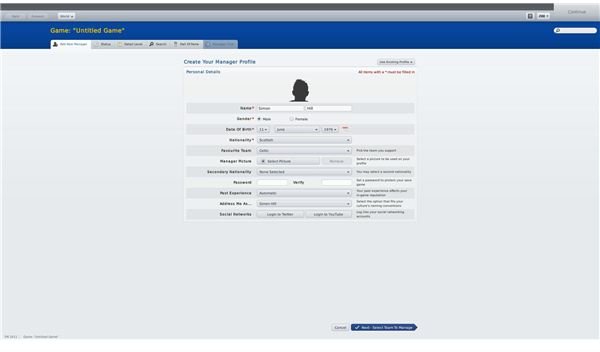 The manager creation screen is pretty self explanatory. If you pick a favourite team then news about them will be added to your news feed. They'll also be your default pick for starting the game but you can always choose another club. Past Experience is quite important because it will affect how you are perceived in the game. If you have no professional experience and take on a job at a big club some players, rival managers, fans and the media will decide you are out of your depth. You can prove them wrong but if you want to avoid this starting hassle then choose Professional or International Footballer.
On the next page you can choose your club. You can see some basic info on each club by clicking on it or hit the Detailed Team Information button on the right if you want a look at the squad before you decide. Pick the one you want, save the game and you're all set to go.
Welcome to your new club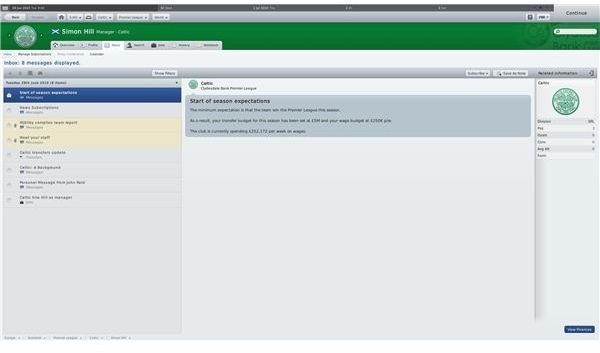 You can now start the game proper. You'll get some welcome messages, a bit of background on your chosen club and you can meet your staff. You'll also find out what the board expectations are and how much money they are going to give you to spend. You can access everything you need from the drop down menus along the bar at the top.
Sometimes you can negotiate the starting expectations, so for example you may be able to claim a larger transfer fund by promising to win the league. Be careful though, if you take more money and don't deliver you'll probably get sacked.
Staff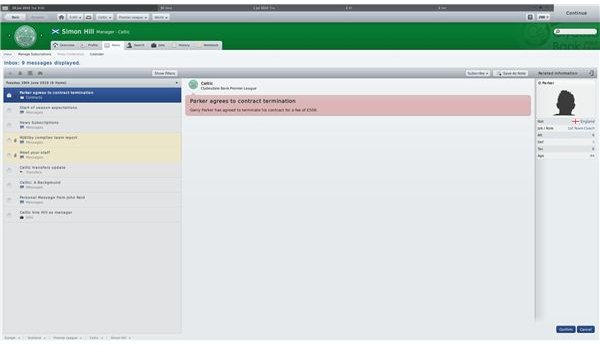 Most clubs will also give you the option of sacking staff and hiring in your own. You can do this by selecting the staff member you want rid of and choosing Transfers & Contracts at the top right and then Mutual Termination. They'll tell you how much they want to terminate the contract. If your club is very poor they might veto this.
Be careful about kicking out your Assistant Manager. You should use them to help you identify a replacement before you get rid of them. Without the "Ask assistant to filter out unrealistic targets" box checked in your staff or player searches it can be pretty tedious trying to find willing candidates unless you are at a big club.
You should also talk to your staff to see what they recommend. You'll be prompted about this periodically or you can do it directly at any time by going to Backroom Advice on your Squad screen.
Players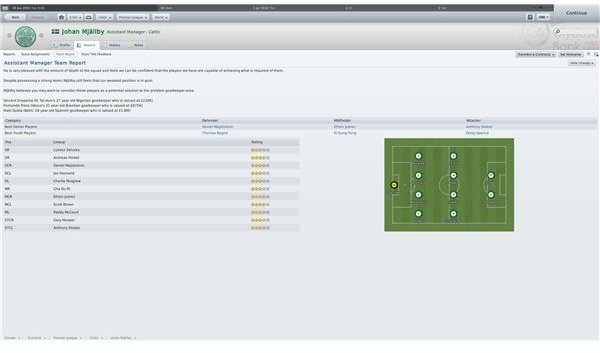 You should start by checking out Assistant Advice – Get Team Report from the top right on your Squad screen. This should give you an idea about the strongest and weakest areas of your squad. Spend a bit of time checking out your players and decide who you want to get rid of and who is going to stay. You might prefer to play a few friendly games before you make a concrete decision on this and there are always a few matches already scheduled when you start.
Next we'll take a look at Training in Football Manager 2011.
This post is part of the series: Football Manager 2011 Guide
This is a five part guide to Football Manager 2011. Find out how to get started with the game, learn about training, formation and tactics. Get the lowdown on the new agents in FM 2011, how to negotiate contacts and find out how to play a match. There's a wealth of handy FM 2011 hints and tips here.