Football Manager 2011 Review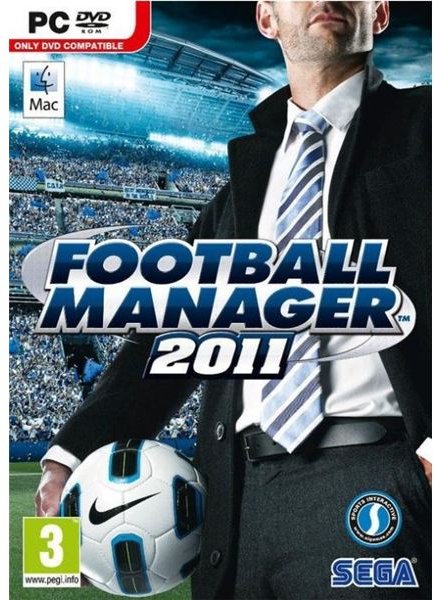 FM 2011
One of the great things about football is that each new season offers a clean start. New players, managers, investment and tactics can completely turn a team's fortunes around. The same applies to football games. A new release each year offers developers the chance to mount a fresh challenge for honours.
The Football Manager series has been so far ahead of the competition in recent years that an overhaul is not required. Why tamper with something that works so well? In Football Manager 2011 what you get instead is a few refinements of the winning formula. Fans of Football Manager 2010 will find it easy to jump straight into FM 2011 and Sports Interactive has pulled off the clever trick of improving accessibility for newcomers and increasing depth for long term fans.
The core gameplay of Football Manager 2011 is exactly the same. You take on the role of a football manager, select a team and get to work guiding them to success. You'll need to set training regimes, hire staff, buy players, prepare tactics and deal with the press. All the minutiae of football management is covered here and for fans of the beautiful game it is an absorbing experience that will eat up all of your free time.
What's new in FM 2011?
The basic interface is much the same and veterans will find all the familiar options are still accessible. However, there have been a few interesting additions to the series with Football Manager 2011 so let's take a closer look.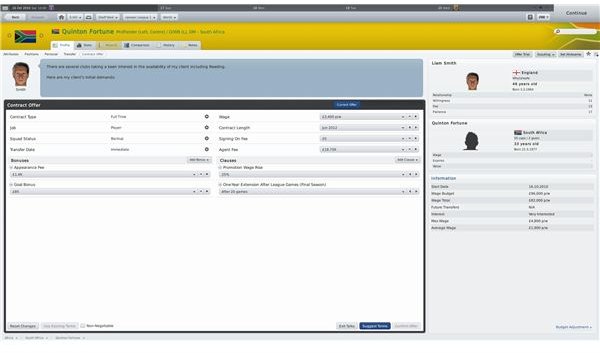 Perhaps the biggest change to the game is the addition of agents. The majority of players now have agents who will negotiate contracts on their behalf. These agents have personalities and agendas of their own and they range from friendly professional types keen to secure a good move for their man to bloodsucking greedy monsters keen to line their own pockets. While this does introduce a new level of difficulty when it comes to securing the playing staff you want, this is offset by the addition of more detailed information in terms of what they want in a contract. If you can meet the demands then you can be fairly confident of getting your man but avoiding paying over the odds requires careful negotiation.
The tactical wizard is now a bit more involved which is ideal for newcomers. Old hands can switch it off and access the options directly so it's up to you how detailed you want to get. When it comes to training there are far more options than before and you'll be expected to tailor regimes to specific groups of players or individuals. You can leave it up to your staff but it pays to delve into this.
An entirely new facet of the training system is the match preparation area. This is a great new feature and it allows you to set up to three different tactics for forthcoming matches. Once set the players will practice the different formations and you can check on their progress. This means it will take time for them to adjust to and learn how to make the most of any new formation you adopt.
The level of interaction you can have with the board, staff and players has been increased. You can have private chats with players on a number of topics and the whole system is more intuitive than ever before. You do have to be careful though, a chat can turn sour quite quickly if you say the wrong thing.
Other tweaks include an improvement to the news subscription service and a dynamic league system which filters your success through into the rest of your league. In effect if you win a big European competition with Celtic for example, then the entire Scottish league will be strengthened as a result and better players will be attracted.
The Looks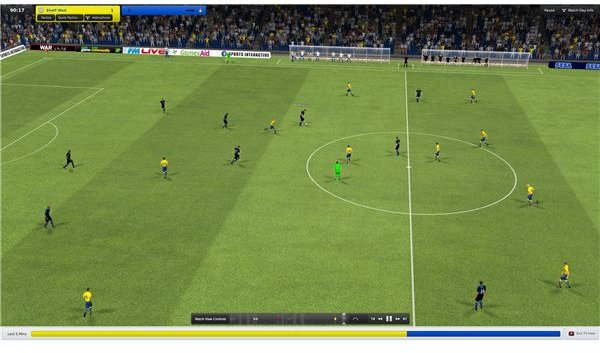 The series has never been about graphical style but there have been improvements every year in this department. Football Manager 2011 is easily the best looking entry so far. The match system for viewing games is much better with detailed stadiums and environment art and loads of new animations for on pitch interactions. I'd be lying if I said it was like watching a real game but with new tricks, flicks and goal celebrations it does make for a pretty decent approximation.
There have been minimal tweaks to the user interface and as before it is intuitive and easy to navigate. It also manages to pack in a lot of information which can be gleaned with a quick glance.
Weaknesses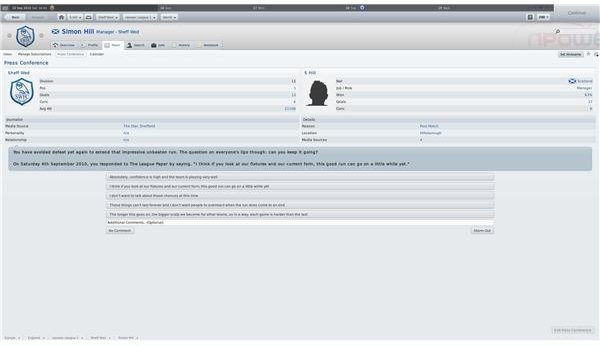 There are still some features of Football Manager 2011 that disappoint. The press conferences seem to be almost exactly the same as last year. They are undeniably a boring chore. Although you can pass them off to your assistant that will affect your reputation with the press so it might not be a good idea.
Team talks are also unchanged and offer extremely limited scope for you to impress your ideas on the players.
I've grown so used to not even turning on the speakers for Football Manager that it took a while to remember to check out the sound. There wasn't much point. Once again all you get is basic crowd noises during matches.
Top of the Table
At the end of the day Football Manager 2011 is all about the gameplay and you won't find a better experience anywhere. This is without question the most in depth football management sim available. There are thousands of players with detailed stats, bucket loads of options to craft your team and a level of satisfying depth that has yet to be matched.
It is instantly addictive and the tweaks to the contract system are great. I somehow spent four hours before reaching my first competitive match and if you want to maintain complete control over your club you'll find you need plenty of time. FM 2011 will get some criticism for being conservative in terms of new features or directions but when it works so well a big overhaul would only serve to alienate the existing fan base. It may not be perfect but it is edging ever closer.
This post is part of the series: Football Manager Reviews
A collection of reviews for various versions of Football Manager.