Ultimate Guide to Batman: Arkham Asylum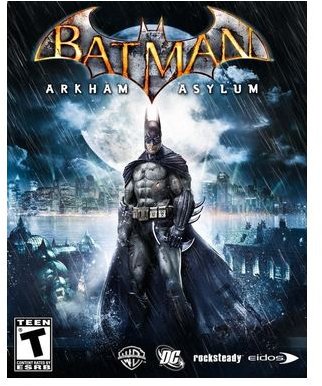 One of the best video games of the past couple of years was undoubtedly Batman: Arkham Asylum. It is still selling well even though the sequel, Batman: Arkham City is due out soon. If you haven't played this great game yet, or if you have it and need some help finishing up the quests, this guide will help you win the boss battles, solve the Riddler's riddles, be more effective in combat and much more. This is the ultimate guide to Batman: Arkham Asylum.
Note: Some of these articles were written for the PC version of the game. While the buttons or keys may be different, the tactics are still the same.
The Reviews Are In
Want to know what others are saying about this game? Whether it's for PC or console, gamers seem to have really enjoyed Batman: Arkham Asylum. Learn more about the features and options in case you might have missed something, or maybe you'll be enticed to pick up a copy if you haven't played it yet. Now that it has been out for a while, you can get a copy of the game for a good price at stores like GameStop or even Amazon.com.
One Nemesis at a Time
In order to finish the game, you'll face down some of Batman's most famous foes in Arkham Asylum. From Bane to Poison Ivy, and even a showdown with the Joker himself, you'll have to punch and kick your ways past them all. Each of these boss battles is different in how you must take them down, and sometimes the right tactics aren't that obvious. If you know the right strategy and have the patience to know when to attack and when to defend, you can get past even the toughest villains in the game. You'll also need to learn how to take down all the peons that swarm you while dealing with the bosses, and our combat guide will show you the best ways to knock them out.
Riddle Me This
Solving the many riddles in the game is a fun part of the gameplay, but most of them are optional. You can choose to blow through the game quickly or take your time to hunt down all the hidden content that this game has to offer. Sometimes the riddles are pretty easy and occasionally they can be tough, so these guides will tell you where to find the locations of the riddles and how to solve them. The process involves uncovering a riddle, then using your scanner to locate the answer. You might even solve a few by accident, but to get them all you'll need to do some work.
Cheat Codes and Unlockables
Want to know how to earn all the PS3 trophies or Xbox 360 achievements in the game? Maybe you're looking for some cheat codes for the PC version of the game. Since some parts of the game won't become available until you've finished other parts, you need to get things done in the right sequence in order to find better weapons, hidden areas and so on. It's much easier to do when you already know where to start.
More Batman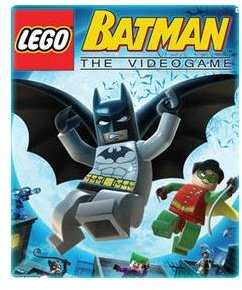 Although Arkham Asylum is considered to be the best Batman game ever made, there are still others which can be lots of fun. A good example would be Lego: Batman for consoles or even some free web-based games. If you need more caped crusader to get your dark knight fix, then check out these other titles to hold you over until Arkham City releases.
Batman: Arkham City
Are you planning on buying a copy of Batman: Arkham City or still waiting to finish Arkham Asylum? The new game is supposed to be bigger and better than this one, and will surely be one of the biggest hits of 2011 if it's even half as good. Please use the comment section below if you have any questions about these guides and articles, or if there was something about the game that you needed help with and didn't find the answer here.
References
Image: Lego Batman box cover courtesy of WB Interactive.
Image: Batman: Arkham Asylum box cover courtesy of Eidos press materials.