The Three Best Batman Games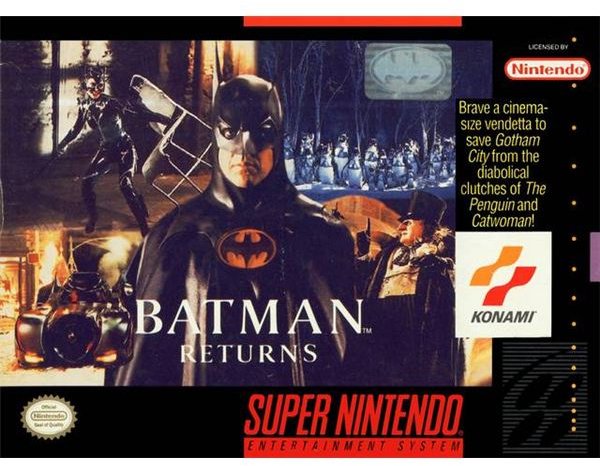 NaNaNaNa…
Batman is a cultural icon. Far more than a comic-book hero, Batman has been a part of movies, TV shows, and books countless times over. Kids around the world dress up as him for the holidays. And, of course, he has taken part in more than a few video games.
That said, licensing of superheroes for video games doesn't always turn out well. There are more than a few bad superhero games out there, Batman games included. This begs the question - which Batman games are the ones which anyone craving to experience the Dark Knight should buy?
Batman Returns
Released in 1993 for the SNES, Batman Returns was an undisputedably fighting-oriented rendition. Although it shared a name with the movie (which gathered little love from critics), the Batman Returns game was more of a fighter than anything else. The gameplay consisted of defeating various villains in combat and was heavily influenced by the Final Fight series. This gameplay gained it a few negative comments about originality, but it was well polished and balanced. The game also included a chase sequence (with the Batmobile, of course) which was one of the better such sequences in any game of the era.
Batman Returns can today be found popping up on Ebay and at retailers that specialize in retro games. There were various other rendetions of game released on a huge variety of systems including the NES, Game Gear, Sega CD, and PC. The SNES game is generally considered the best however, so pick it up if possible.
Lego Batman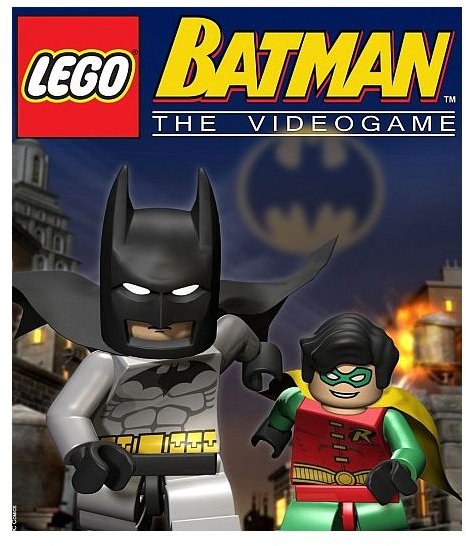 The Lego series of titles, which also includes franchises like Indiana Jones and Star Wars, is one of the more interesting franchises to have developed recently. The Lego titles have never been critical darlings, but their accessible action-adventure gameplay makes them very easy games for anyone to enjoy. Lego Batman follows in this tradition, pitting Batman and Robin again a predictable host of Batman villains who have escaped from Arkham Asylum.
As one would expect, Lego Batman focuses more on the camp side of the character. This seems a little out of place these days, with Batman so roundly being depicted as a dark character, but it is also a breath of fresh air. Besides Batman and Robin there is a host of unlockable characters, including the villains, who have their own missions which expand upon the story. There is also a host of unlockable suits which give Batman and Robin special abilities. Lego Batman may not win any Game of the Year awards, but is a fun, easy-going adventure with lots of replay value.
Batman: Arkham Asylum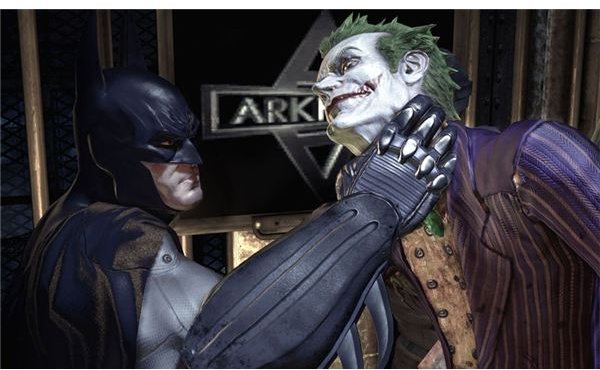 Anyone reading this list probably saw this one coming. Batman: Arkham Asylum is the most recent Batman game to be developed. Given its release after The Dark Knight movie, one might expect it to be influenced by that work, but Batman: Arkham Asylum is actually a game built in the tradition of Batman: The Animated Series, a cartoon that ran from 1992 to 1995 and is still considered one of the best animated shows of all time.
Batman: Arkham Asylum's graphical style is not taken from The Animated Series, but its plot and dialogue are clearly influenced by the show. The game also retains the voice actors from The Animated Series for Batman, The Joker, and Harley Quinn. The result is a game that oozes character. It instantly feels like a part of Batman mythology.
Critically acclaimed, Batman: Arkham Asylum's gameplay is a mix of beat-em-up and adventure elements. This balance between the different aspects of Batman's character is part of the reason the game is a must-have for any Batman fan. The same goes for the Joker, whose character is better realized than in any other Batman game.