RPG Maker VX
RPG Maker VX is the latest in the RPG Maker series. It was developed by Enterbrain along with other RPG Makers such as RPG Maker XP, 2003, 2000 and RPG Maker 95.
Although a fairly good RPG Maker, there is unfortunately very little documentation and tutorials available with the software itself. This is why this series of articles aim to explain the various mechanics of RPG Maker as well as share all sorts of scripts and resources which newcomers might find useful.
For more tutorials and custom resources such as tilesets and icons, simply click here to access my profile and all the various articles I've written about RPG Maker VX.
RPG Maker VX: Round Tileset
One major disadvantage RPG Maker VX has is default RTP graphics. No matter how you look at it, the final result is often unnatural and blocky.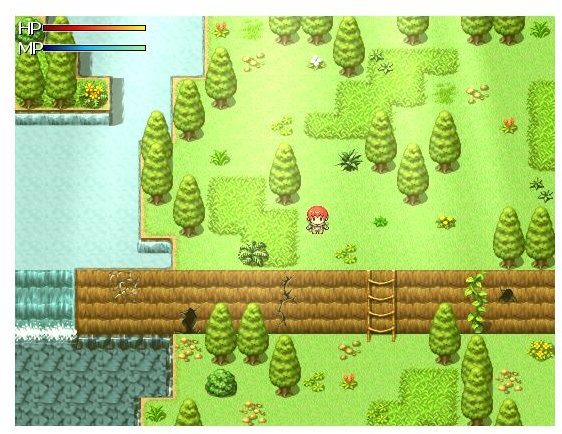 Image credit digiex.net
As nice as the image itself looks, notice how the river looks strange?
A talented artist, grafikal, has thankfully worked on adapting the default blocky RTP to make it more round and agreeable.
Downloading the Tileset (RPG Maker VX: Round Tileset)
All you need to do is to download the files to your computer (see tutorial above) and import them to RPG Maker VX.
You can either download the files separately or download the archive hosted right here at Bright Hub by clicking here.
Here's the graphic file:
Author: grafikal
With shadows: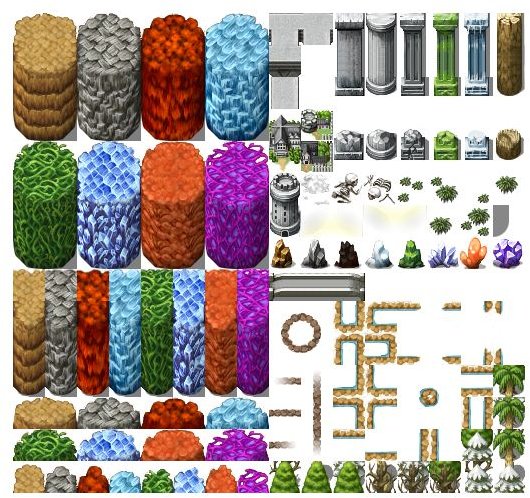 Without shadows: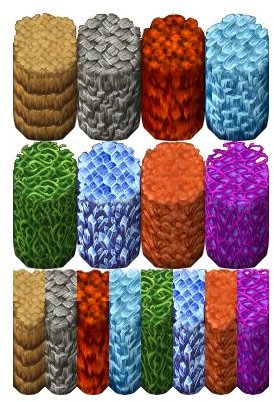 Using the tileset (RPG Maker VX: Round Tileset)
As great as the tileset looks, it is, unfortunately, not very simple to use due to the RPG Maker VX limitations.
You'll first need to set the passability settings right:
Author: grafikal

For more information as to how to use the tileset, you may contact the author directly by registering to the forum here.
How to Save Files to your Computer (RPG Maker VX Round Tileset)
Saving your RPG Maker VX art on your computer is very simple.
Once you've located art you'd like to use in your game, move your mouse over the file you're interested in.
All you need to do then is to right-click the file and a menu will pop up.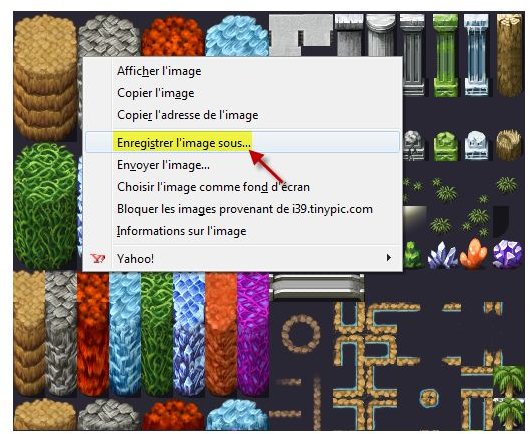 Don't mind the French menu as the English one is set up exactly the same. Choose the fourth option in this menu in order to choose where you'd like to save the file on your hard drive.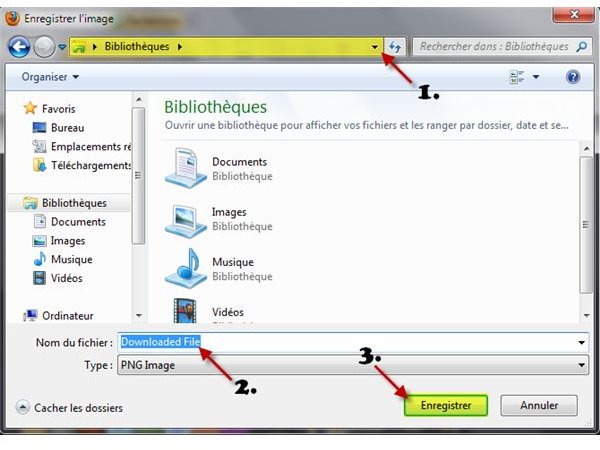 1. This is where you will select the location where you'd like so save the file.
2. You can change the title of the file here if you wish to do so.
3. Click "Save" and that's it, all done!
Disclaimer (RPG Maker VX Round Tileset)
The tileset provided in this article wasn't created by the author of this article. Grafikal is the creator of this tileset and should be credited if any of his art is used in a RPG Maker game.
For more resources from grafikal, check out his forum here.
This post is part of the series: Front Mission 2089: Border of Madness FAQ
An English FAQ for Front Mission 2089: Border of Madness