The Best PC Game Controllers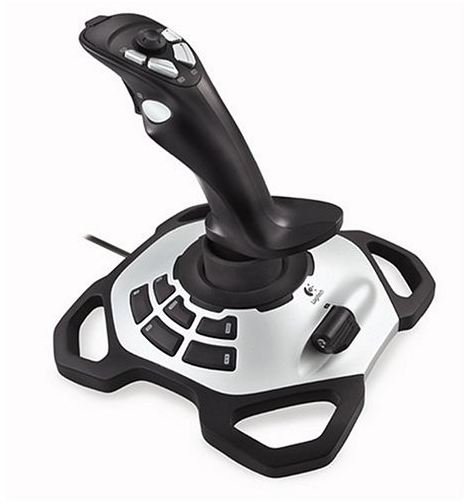 Computer Games
Gamers love to play video games on a multitude of formats. PC games, console games of all types, board games, everything pretty much that includes the word game. PC games are a great option for gamers to play, but only using a mouse and a keyboard does get boring – especially when the controller for your XBOX360 or PS3 is looking at you from across the room…
Some games such as MMOs are only available to play on the computer, and some may or may not work well with a controller. It is up to you to pick our which option will work best for you, and for which game. This guide will hopefully help you pick out some good ideas for PC game controllers for your computer games.
Game Controllers
Using your mouse, the space bar, and the arrow keys can become a little annoying for some games, especially video games where racing is involved, or could also perhaps be played on the consoles available. Sitting back and relaxing while playing a game is also much easier to do when using PC game controllers instead of the mouse and/or keyboard.
The Logitech ChillStream controller for the PC resembles the XBOX 360 controller. This controller also has a cooling fan inside to help prevent your hands from getting sweaty when playing for a long amount of time on your favorite PC game.
Logitech Cordless Rumblepad 2 with vibration resembles more of the PS2 or PS3 controllers, so it is a great option for those that are fans of the Playstation consoles.
Logitech Extreme 3D Pro Joystick is one of the best joysticks for PC gaming out there. It also doesn't have a high price tag, so this is a must for those games that benefit from using a joystick, such as with flight simulation games. Another fantastic option (that is a bit pricier) is the Saitek X52 Flight Control System.
For Mac users, the Macally iShock II works as a great controller that was made just for Mac computers.
For emulated Nintendo games, the Classic USB Super Nintendo Controller for PC works amazing as far as pc game controllers go.
Use Your Microsoft XBOX 360 Controller
One option that you have when playing some computer games is to use your XBOX 360 controller. This is a cheap game controller option because you probably already have this if you have the console, and you're probably already used to how it works.
You can even use a wireless XBOX 360 controller on your computer, if you have the proper equipment to receive the signal from the controller. This is a really great way to play video games on the PC when you are used to playing video games on the XBOX 360. Microsoft also helps out with this process for computer game controllers, so check out their Gaming Downloads section too.
Use Your Sony PS3 Sixaxis Controller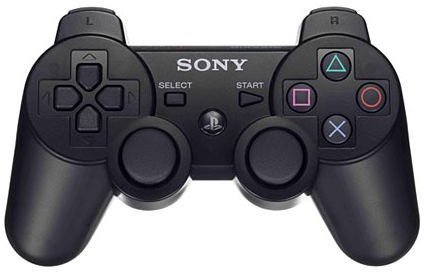 With the right equipment and drivers, you can use your Sony PS3 Sixaxis controller on your PC (similarly to the XBOX 360 controller). This method of using a console controller on your PC is not "official" and is therefore only to use at your own risk. It is however an option worth noting because not everyone uses the XBOX 360.
Must Have Racing Game Accessories
There are many fun racing games that you can play on your PC such as Need for Speed, F1 Championship Season 2000, Motocross Madness 2, Nascar Racing 2003 Season, and GTR2.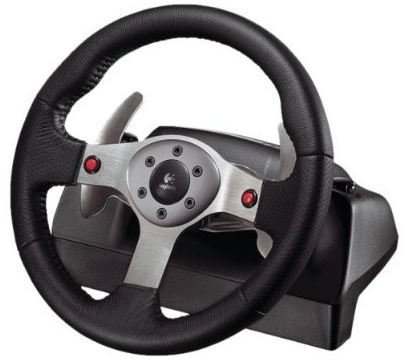 Racing games are just not as fun if you are using a mouse, arrow keys and other keyboard buttons. Racing a car was not meant to be directed with a mouse!
The best computer game controllers for racing games include: Logitech G25 Racing Wheel, Logitech MMO Racing Wheel, Genius Twin Wheel F1, Microsoft SideWinder Precision Racing Wheel, Thrustmaster Rally GT Wheel, Thrustmaster Ferrari GT Racing Wheel, Logic3 TopDrive GT Wheel, Interact V3 Racing Wheel, Trust GM-3100R Steering Wheel, and the VRX Pro Series.
PC Gaming Keyboards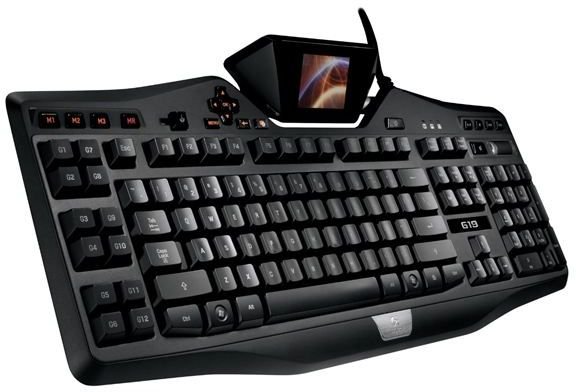 While not technically computer game controllers, there are some amazing keyboards out that are specifically for PC gaming. The Cyborg Gaming Keyboard with Tri-Color Background is a great option in the mid-level price range coming in at around $50 on amazon.com. The Logitech G19 Programmable Gaming Keyboard with Color Display is more on the high end and costs just under $200 on amazon.com. Suggested games for this gaming keyboard include: World of Warcraft, Warhammer, Age of Conan, The Lord of the Rings Online, Left 4 Dead, Call of Duty: World at War, Crysis Warhead, Fallout 3, and Brothers in Arms: Hell's Highway.