How To Use an Xbox 360 Controller on your PC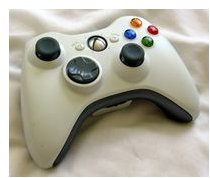 Using your Xbox 360 controller on your PC
Many gamers nowadays play most of their games on consoles and as a consequence you might find adjusting to keyboard controls a bit of a nuisance.
The good news is using your Xbox 360 controller on your PC is easy. Check out the other Xbox 360 accessories to help your gaming experience.
Setting Up Your Wired Xbox 360 Controller for Your PC
First of all you want to download the software from Microsoft which will allow you to use your wired Xbox 360 controller to play PC games. You can find it at Microsoft Downloads.
Just fill in the relevant details, download the file and install it on your PC.
Some versions of Windows will automatically detect the controller when you plug it in and prompt you to update your system with the relevant drivers. You can try this first if you don't want to download the software separately.
Once the software is installed you can plug your Xbox 360 controller into your USB port on your computer. To ensure it is working correctly select Game Controllers in the Control Panel in Windows.
Not all games support the controller; you can check the game manual to see whether your game does.
Using Your Wireless Xbox 360 Controller on Your PC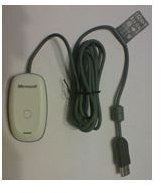 You can also use your wireless Xbox 360 controller to play PC games but in order to do this you will need to purchase the wireless gaming receiver. You can purchase it from Amazon here.
Downloading Profiles for Easy Configuration
Since the controller isn't supported by all games and setting up configurations for different games can be tricky you can also download configurations set up by other people which will save you the hassle. Some of these can be found for free. For example if you want to play World of Warcraft using your Xbox 360 controller then try out the free Switchblade software from developer Blue Orb. (Editor's Note - The Switchblade software directs you offsite, to Softpedia. Note that the correct download button for the software is located on the left-hand side of the page, underneath the software name and the OS specifications.)
Alternatively if you are willing to shell out a little more cash you could opt for the Pinnacle Game Profiler. This software comes with a number of configurations for top titles which you can download and makes setting up your Xbox 360 controller to play your PC games nice and easy. It currently costs $24.99. However, AlteredGamer.Com readers can save 40% off that price with the PGP discount code "alteredgamer". This discount is set to never expire! Take advantage of this great deal.
So if you are struggling with mouse and keyboard controls why not try one of these solutions and use your Xbox 360 controller instead?