The Must Have Xbox 360 Accessories You Can't Game Without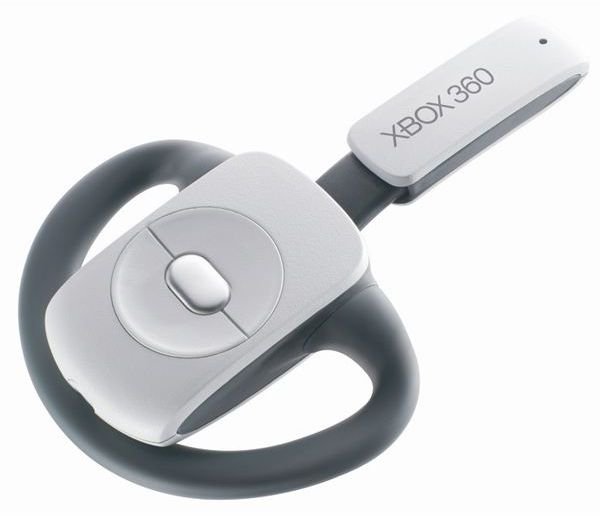 The Xbox 360 is a console that, like many consoles in the past, is filled with accessories to enhance your gaming experience. Some actually have a purpose, while there are other third party accessories that you should steer clear of. I have compiled a reliable list of needed accessories for the Xbox 360 you simply must have in your gaming arsenal.
Xbox Live Wireless Headset
Whether you choose to go wireless or wired, the Xbox Live headset from Microsoft is a must for online gaming. There is nothing quite like getting a "double kill" in Halo 3 and rubbing it in your opponents face via good old verbal communication. Not much of a trash talker? That's okay too, because Xbox Live allows gamers to form a party with all of their friends so you can just hang out and chat.
So why do I prefer the wireless over the wired headset? After using both for an extended amount of time, the wireless just comes out on top. You can hear the voices much more clearly in the wireless headset; you only have to be at about medium volume as well. There's also the obvious reason the wireless headset prevails, it's wireless. I can't tell you how many broken wired headsets I have due to the fact that I dropped the controller it was attached to. Being wireless is like a new freedom for gamers, releasing you from the hold of the controller. The wireless headset comes with a USB cord that plugs directly into your Xbox 360 to charge it with. It runs for around $59.99.
Nyko Charge Station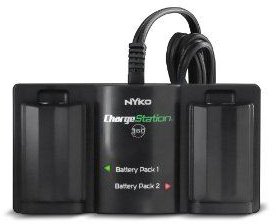 One of the single most frustrating things with the Xbox 360, as well as any other controller, is having to change batteries every so often. What's even worse is when you are in a heated match online, the game is coming to an end, you are ready to make that final point, and then bam, the controller dies. Let's add to this fun predicament, the room is dark so finding batteries is nearly impossible. Once they are found, you have to get the batteries in right. By this time you are pretty much done for. Let this never happen to you again, courtesy of the Nyko Charge Station.
With this rechargeable battery station, you are given two battery packs. One you use while playing, the other charges ready for the switch. When the first battery pack dies, you throw it on to the charger, grab the fully charged pack and you are good to go. No more having to worry about finding double A batteries any longer. When you compare the price of batteries today to this charge station, it actually comes out to be quite a great deal. You can pick it up at a place like Best Buy for as cheap as $29.99.
Microsoft Wireless Controller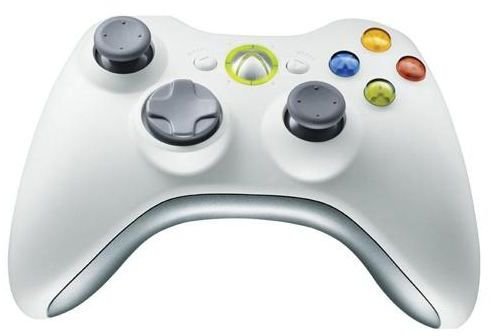 Going wireless has been a godsend for gamers all over. Now let me start off by saying that there are a large quantity of third party controllers being sold all over the place. Sure they're cheaper and may look cooler, but their life span is likely to be short. My experience with third party peripherals has been that many hit the grave much sooner then the officially licensed accessories.
So here is the main predicament when it comes to this decision. Do you want to pay the full price of $49.99 for the wireless Xbox 360 controller? Or would you rather spend $30 for something that may last half the time. I guess this is a simple case of get what you pay for. You also have a choice of a variety of colors with the officially licensed wireless controllers. There is no doubt wireless is much nicer than wires, so do some shopping around but keep this controller in high regards.
Microsoft Universal Remote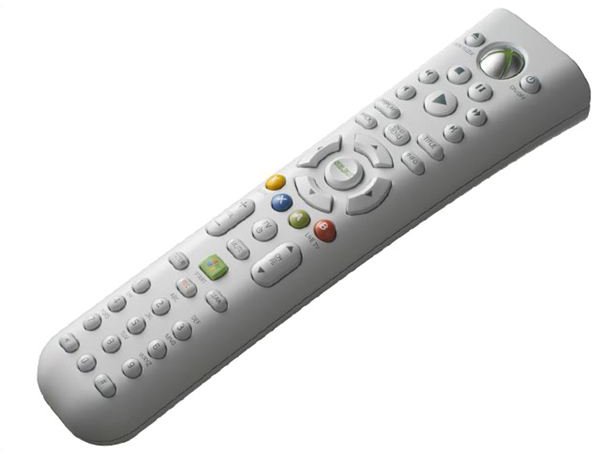 The worst thing with an entertainment center is having 13 remote controls to control everything. Well why not slim that number down a bit by using the Microsoft Universal Remote.
It is a great little accessory for the Xbox 360 that will allow you to control your television, Xbox 360, DVD menus on the Xbox 360 and even your Windows Media Center. The remote can usually be found for less than $19.99, making it a must by. The design is very nicely made as well. Its slim size fits well in your hand, and the backlit display allows you to be able to see the buttons in dark lit rooms.
Microsoft Wireless Networking Adapter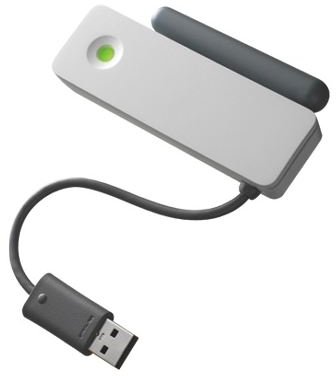 Something that can be a frustrating endeavor is setting up your Xbox 360 to get online. Something that increases that frustration is getting a connection in general.
Let's say you want your Xbox 360 in your room but your internet is in the living room a floor up. You may not have the ability to thread a ethernet cable all the way from a router to your 360. So what to do you ask? Give the Microsoft Wireless Networking adapter a shot. This will allow you to connect to the internet wirelessly on your Xbox 360.
What's nice about this, is that it has little to no setup. You go into your settings on your Xbox 360 once it is plugged in, and just select your network. It plugs nicely into the back of the Xbox 360 with no long cords to worry about. The only draw back of is the price. It will be about a $60 investment, so if you have the dough to throw down, then I highly recommend it. I have had few dropped connections, and the speed is normally as good as the ethernet connection.
Finding the right accessories for your Xbox 360 can be a tough task. With all of the different ones to choose from, it can be hard for a casual gamer to know what is needed and what is not. The items above will make your experience more enjoyable as well as convenient. If you want the best setup, then get your hands on these items. For those items you pick up that aren't on the list, do your homework before hand. Read reviews from previous owners to see what problems may arise. Do that and you'll lessen your chances of picking up defective or cheap products.