Top PC Racing Games - Best 10 of All Time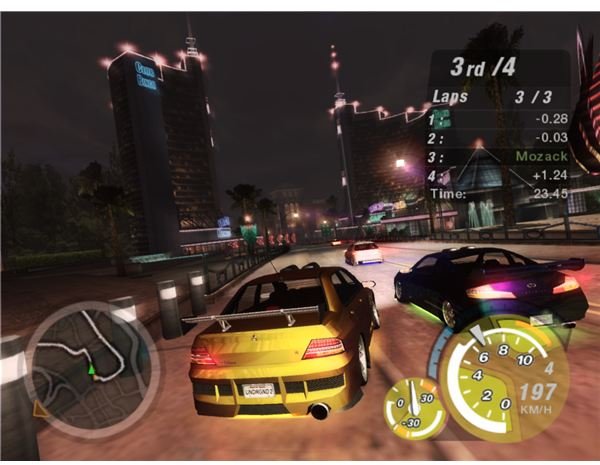 Top 10 PC Racing Games
Racing games never quite get the credit or plaudit's they often deserve. PC racing games are even further afield, due to the almost insular opinion on which genres work for the platform, conclusively being strategy or RPG type games. Fortunately for PC game players and collective racing fans, there is still enough choice to have some single player and online fun, even if the genre isn't at the forefront of many companies minds.
In this article we will look at a selection of the top PC racing games and give some information on either what made them stand above the sea of other titles or how they accomplished success with a refined yet simple premise; racing.
Hopefully this list of the top PC racing games will provide a nice cross-section of different varieties also, picking up on less appreciated moments in racing games history, accentuating the idiom of track building and rallying among other things. Without further ado, here's the rundown on the top 10 PC racing games of all time, with a sprinkling of personal favour shown to a couple of perhaps quizzical choices.
#10 - Need For Speed Underground
The Need For Speed series had been stuttering along for quite some time until this particular reboot occurred. Underground changed the blueprint for the series, adding a tuning flavour seen in recent films of the time, such as The Fast and the Furious or even well respected Japanese anime such as Initial D.
With an open world, albeit a barren one, players could traverse the gameworld and take on races or other missions while progressing the narrative. The story elements in and of themselves were something new to the genre and franchise, adding a layer that has since been replicated by both sequels and other games to this day.
#9 - F1 Championship Season 2000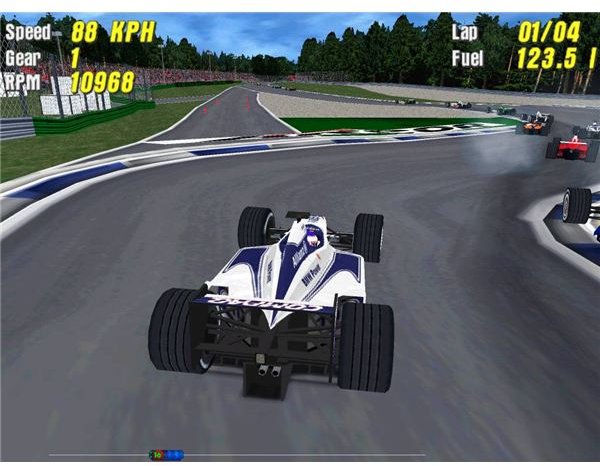 I'll admit, its a slightly biased choice on my end, but F1 Championship Season 2000 is probably the best licensed game based around about the sport of Formula 1. Its sleek presentation, surprisingly still looking great even by todays standards, along with its realistic damage modelling and impactful licence thanks to EA's financial coffers help to build heavily upon the early F1 incarnations that the Playstation played host to.
#8 - Colin McRae: DiRT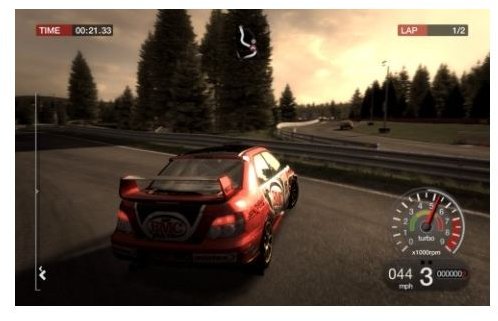 Although earlier incarnations were perhaps more enjoyable, the next gen entry into the series is a testament to both Colin McRae and Codemasters, providing some excellent arcade style rallying. The plethora of real rally courses, the beautiful Ego game engine developed by Codemasters and the excellent online play make DiRT a truly enjoyable game, hence its place on this list of the top racing games of all time.
#7 - Trackmania Forever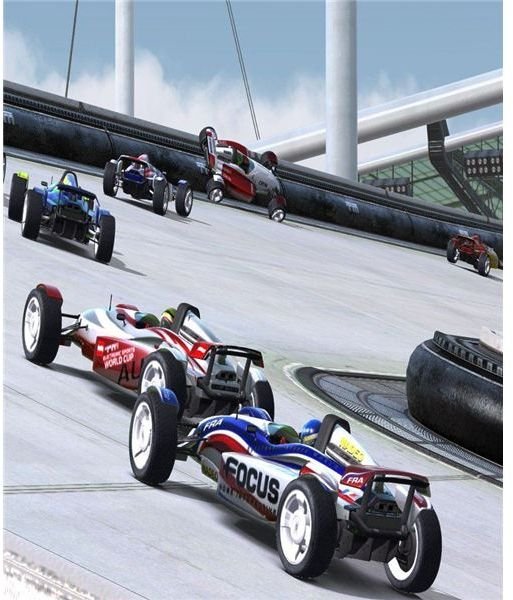 The recently released Mod Nation Racers tries to lay claim to the genre that Trackmania has quietly perfected over the last 5 or so years. With the ability to build or play custom tracks Trackmania has a great mod driven community and will invariably give a unique racing experience each time you play online. Nadeo, the games developer, recently announced Trackmania 2 which will hopefully become the new online avenue for veterans and some newcomers alike.
#6 - Motocross Madness 2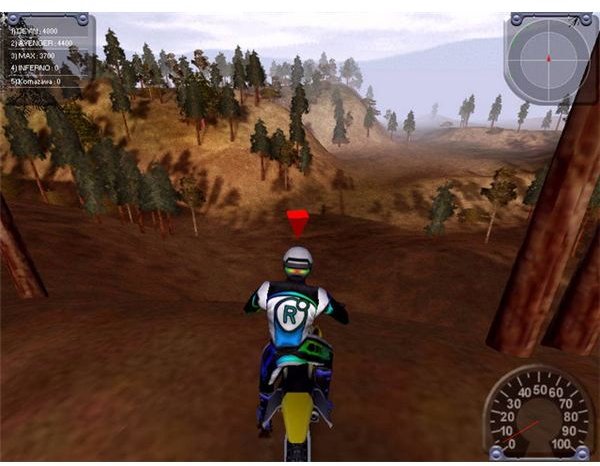 Probably the best example of how to do a Bike sim game. Motocross Madness 2 heralded many things often seen in newer racing games. For instance, when first released way back in 2000, Motocross Madness 2 introduced custom track building, a licensed soundtrack mostly coming from then popular Incubus, a huge amount of vehicle customisation and a realistic physics engine that replicated gravity fairly accurately.
Continue onto page 2 for the rest of the rundown, numbers 5 to 1…
#5 - Need For Speed III: Hot Pursuit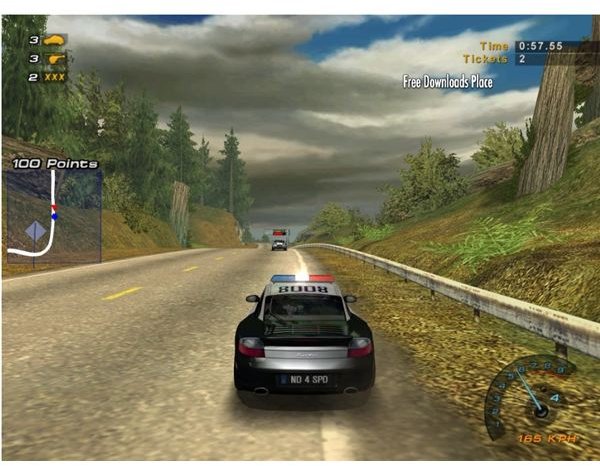 A true relic from PC racing games past, Hot Pursuit gave the option to both drive away from the police and pursue drivers in police cars, each of which were big innovations at the time. Although the pursuit system was in the first Need for Speed, in a manner similar to Road Rash, Hot Pursuit built the entire title around this facet and is much loved because of it.
#4 - Grand Prix 4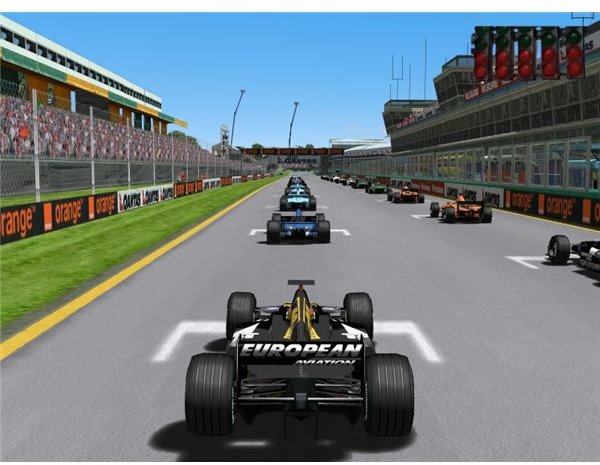 Being a seasonal update to Grand Prix 3, the fourth installment of this well regarded franchise raised the bar even further, adding to the already perfect physics and damage engines. Although the game initially had its fair share of problems, after nearly 2 years of modding community slaving, Grand Prix 4 started to show great gains.
Complimented with real life tracks, cars and seasonal updated being added to the game even to this day. As a testament to its lasting appeal, I personally still load it up from time to time, just to rediscover some Formula 1 goodness.
#3 - Race Driver: GRID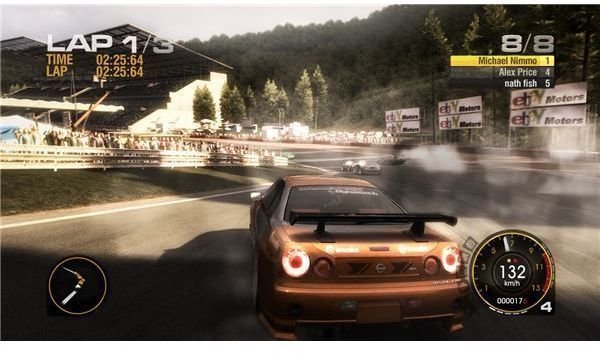 Using the same engine as DiRT, Race Driver: GRID was a great marriage of what made both the TOCA series and Colin McRae games so good. Online play is welcoming yet very challenging and the career mode is likely to infuriate and cause enjoyment. The addition of things like customisable liveries or a full scale Le-Mans replica really help seal the deal on this amazing game.
Getting the best of track racing and rallying is a great accomplishment. With a sequel announced and currently being developed by Codemasters, one can only look towards a bright future for GRID, TOCA or Colin McRae fans.
#2 - NASCAR Racing 2003 Season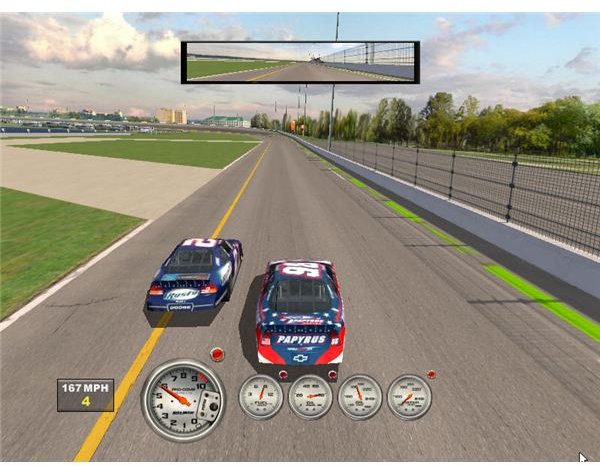 Its unfortunate that EA bought an exclusive license to NASCAR after this game was released. NASCAR Racing 2003 Season was the last bastion for many NASCAR fans as far as games go. Never again will the appetite of hungry fans be absolved in the same way as 2003 Season accomplished.
With a lineage of great NASCAR games before it, the 2003 season built upon and exceeded the foundations already laid, culminating in a vast array of drivers, tracks and multiplayer options. For such renown and repute, its odd that the series has yet to see a sequel, however abortive that idea may be.
#1 - GTR2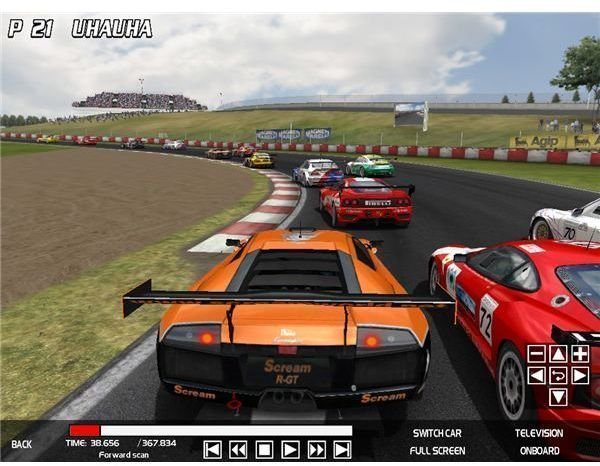 The darling of the sim-racing community, GTR2 is still the gold standard with regards to the well defined genre, providing a fervent multiplayer playing field among many other great features. Even after several sequels and spin off series (Race Pro being a rather successful one) GTR2 is still one of the most played and appreciated top PC racing games today. Its no surprise when playing the game, with a solid amount of licensed cars and tracks, not to mention the modifications and stunning community work.
With a tutorial type driving school helped newcomers become eccentric elitists by the time Forza and Race Pro graced shops. The physics and general game engine are superb, providing an instantly recognisable and deep backdrop for the racing action. It shouldn't really be a surprise that GTR2 makes its way to the top of this best PC racing games list. Here's hoping a sequel is soon on the horizon.