The Ultimate Guide to Gaming Graphics Cards & Computers for Them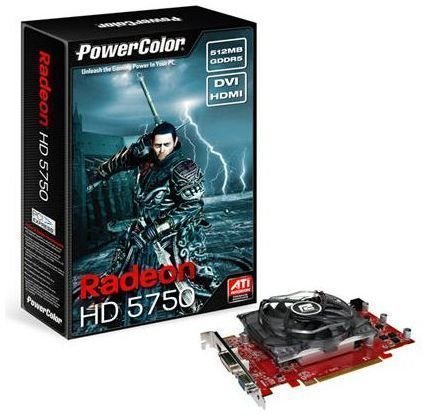 Buying a new gaming computer takes quite a bit of time to research and saving. All of the specs that you need to play the games you want to play have to be looked at, and the prices of the computers are also a large factor. If you don't know which video cards are best for you, or are unsure of how to upgrade your own computer, the articles linked in this guide will provide guidance and even explain some upgrades you probably didn't know you could do.
This guide to gaming video graphics considerations gives examples of some of the best articles available for the type of gaming computer that you want, and also some of the popular games that people buy computers to play. Before you go to the store or shop online, read these articles!
Upgrading Your Computer
If you don't want to buy a new computer, or just don't have the money to do so, there are some things that you can do to improve the graphics on your computer. These articles show you how to do that by not spending anything, or only spending a reasonable amount to upgrade your graphics or video card.
How to Improve Gaming Performance
You don't always have to buy a new computer or new hardware to improve your computer's gaming performance. This article guides you on ten things to look at to improve the computer you're using right now, and make it better for gaming. It isn't a miracle fix though, so don't expect it to work on a really outdated machine, but it will help with decent ones that you are currently using for video games that you are already playing on that computer.
Buying Guide: The Best HDMI Video Cards
If you are looking to upgrade your computer with one of the new HDMI video cards, but are unsure which one to get, this article will help steer you in the right direction with a selection of five different HDMI video cards to choose from. There are video cards available that have a large price difference, but the one that works for your gaming needs need to be considered before selecting one. This article helps you choose the right one for you.
The Best Graphics Cards for Games: High End Graphics Cards
There are two types of gamers: budget and hardcore. The budget gamer is more concerned by the price of their gaming computer, and the hardcore gamer really doesn't consider money a factor when spending on their gaming computer. This article gives good examples of both types of graphics cards to update your machine.
PC Gaming Video Cards – A Guide to the Nvidia GeForce 8 Series
If you're looking to buy a new video card, chances are that you're unsure which to buy. The NVIDIA® GeForce 8 Series of cards are great for gaming computers, but there are quite a few to choose from. This article explains the differences in the series, and helps you select which might be right for you.
How to Upgrade to Dual Graphics Cards
Many gamers really like the idea of having a dual graphics card gaming computer. It would seem like an easy project to install, but it actually requires a bit more steps than just upgrading a new graphics card. If you want to find out how to do this properly, read this article.
How to Overclock a Video or Graphics Card
If you have a computer that doesn't quite have a powerful enough video or graphics card to play your new game, you might be able to get away with overclocking it so that the game will run. This doesn't require any new hardware, and can be done – if you want to take the risk. This guide helps you understand what overclocking is and how to do it.
How to Use Your Video Card as a Physics Card
If you are using two video cards, you can turn one of them into a Physics card for use when gaming. This will add to the realism of your games, and make them run more smoothly. Find out how to do it in this guide.
Guides to Buying a New Gaming Computer
Sometimes upgrading your computer just won't do it. When your old computer has crashed for the last time, or it is just time to upgrade, these guides to gaming graphics articles will help you pick out which ones will be best for your gaming needs.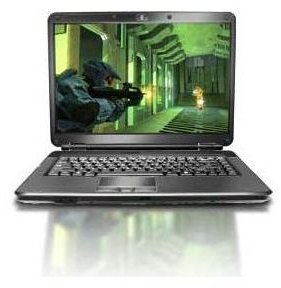 The Top 5 Best Gaming Notebooks
Finding the perfect gaming laptop isn't an easy thing to come across. You need to do quite a bit of research into the type of gaming you do, how much you want to spend, and the specs included with the laptop. Gaming notebooks aren't cheap and will usually cost much more than a regular desktop computer with the same specs. There are some really amazing finds out there for such computers though, and this article gives the best five gaming laptops out there.
High End Gaming PC Guide: $5,000 Dollars of Gaming Glory
If you're looking for an intense, hardcore gaming computer, and have an extra $5,000 to spend on it, you can get a super computer that will have you ready for just about anything. This guide will explain how to do it, and what to put that money into.
How to Build a Cheap Gaming PC
If you don't want an out of the box kind of a gaming PC, and want to save money, there is a way to do it – build your own! This guide will help you to build your own gaming PC for around $500.
Graphics Guides for Certain Games
Some people buy new hardware or even new computers to play certain games that they really enjoy. Although most gamers don't do this, there are some that do. These guides show some of the popular games or game styles that gamers play. To ensure that you'll have a machine able to handle the games you want to play, read these guides and also check with the system requirements provided by the developer of the games.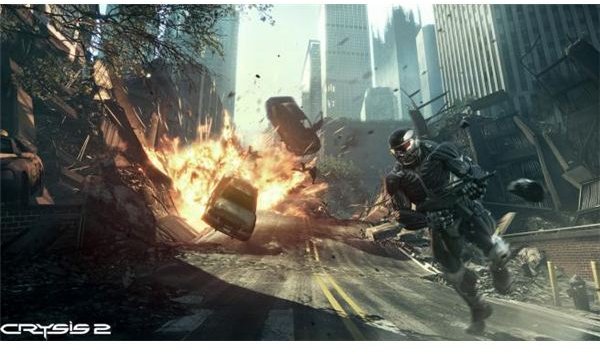 Crysis 2 Graphics Guide: PC Perfection or Console Compromise?
Many video games are heavily graphics intensive and require the use of a hardcore gaming computer to run at full settings smoothly. Crysis is one such game that doesn't even have a CPU and graphics card combo available that will run it at its highest settings. Crysis 2 was announced to be a cross-platform game, which meant that graphics might be compromised for the other platforms to run it smoothly. Does this game stand a chance of being great, or will the graphics be compromised? Read this gamer's take on it and find out.
FPS Glossary: Hardware and Servers
First Person Shooter games, or FPS, are very popular video games that allow for multiplayer gaming in real time. They do require a stable internet connection (the faster the better) and of course, great graphics. This article explains FPS games further, and gives tips on making your game run smoother and faster.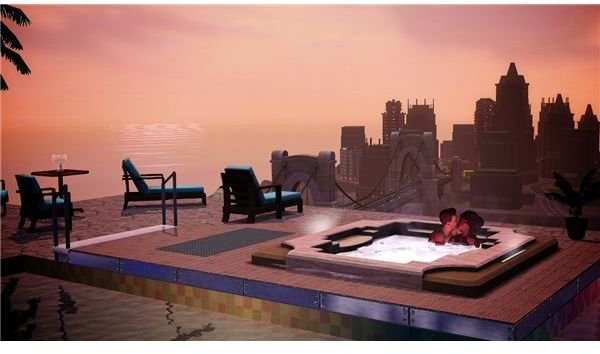 Guide to The Sims 3 System Requirements for the PC
Some games don't support all graphics cards. The Sims 3 is one such game. If you want to upgrade your computer to play a game such as The Sims 3, it is best to find out if that new computer you have your eye on will play it, or if you need to just buy a new compatible graphics card to run it. You won't need the highest end gaming specs to play the game, but finding out what will not run it smoothly, is best to find out first. Read this guide to ensure that you'll be a happy Simmer when playing the game.
The Elder Scrolls: III – Expanded Graphics Guide
This article is an excellent resource for a gaming guide to graphics for The Elder Scrolls III video game for the PC. In it, you'll learn how to modify the original game so that the graphics look like a newer and improved game. Be sure to follow the guide exactly, because you will be changing many things in the settings when modifying it to give it a better visual appeal.
FarmVille Graphics and System Requirements
If you enjoy playing casual games, such as Zynga's FarmVille, you don't need a graphics intensive computer to play it. It is played in the browser right on Facebook. This article explains the requirements to play the game, and also details the type of graphics that you'll see when playing this casual game.
References
Images from Crysis 2, iBuyPower, Radeon, and The Sims 3.