The Five Best Gaming Notebooks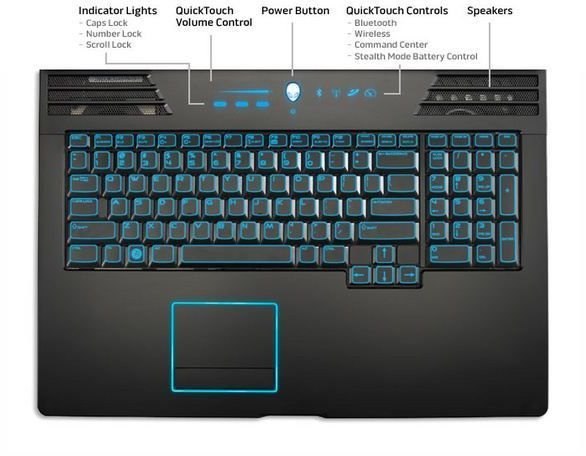 Alienware Area-51 m17x
Alienware has long been known for making some of the best gaming computers out on the market. The Area-51 m17x 17-inch notebook has been one of their highest ranking models and has won countless awards for gaming performance. The base model starts out at $1,799, with many upgrades available. This model is fully DirectX 10 compatible to support the latest and greatest games out there.
Like most gaming keyboards, the m17x features backlighting for a sleek and elegant design. You can chooses from seven different colors for the system lighting. On the inside, this machine uses high quality parts that can be pushed to the max. Featuring Dual 256MB NVIDIA GeForce Go 8600GT SLI, this machine will handle the most graphically intensive games like a pro. Sporting the Intel Core 2 Duo processor, this notebook is a powerful beast. At the regular price, the standard amount of RAM is only 1GB. This should be upgraded to at least 2GB, if not 4G. The hard drive could also use an upgrade as well, but that is a matter of personal preference.
With a few upgrades, this model will run a little over $2000, which is about the right price for a powerful, fast gaming PC. Alienware uses some of the best parts in the industry and doesn't load their computers up with shareware and other junk software like many of their competitors.
iBuyPower Battalion 101 CZ-9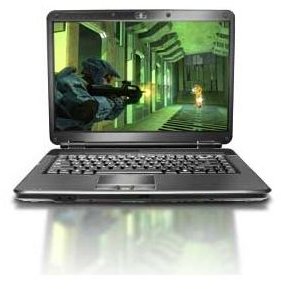 iBuyPower offers some powerful gaming notebooks at very reasonable prices. The Battalion 101 CZ-9 base price is $974 and it comes with a load of great hardware for the gamer. It does only offer a 15.4" widescreen LCD display, which may be small for users used to the larger 17-inch models.
Aside from the monitor size, the CZ-9 is sporting a very fast processor - Intel Core 2 Duo (2.26GHz, 3MB Cache, 1066FSB) Mobile P8400. This machine comes with 2GB standard, which will play most games well. The upgrade to 4GB is only $139 and makes this a very worthwhile upgrade.
The CZ-9 also includes a powerful 512MB NVIDIA GeForce Go 9600GT, but it is not SLI and cannot be upgraded. Overall, this is a great machine for almost any gamer, and it will not break the bank like much of its competition.
HP HDX 18t Premium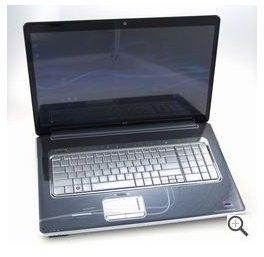 If you're looking for a more mainstream brand, look at HP's new HDX series, which was designed for power and performance. The HP HDX 18t base configuration starts at $1,399 and features a fast Intel Core 2 Duo processor as well as the option for a 64-bit version of Windows. For now, I would hold off on the 64-bit version unless you're planning on adding more than 4GB of RAM.
Like the Battalion CZ-9, it comes standard with 2GB of RAM and P8400 processor. The big difference in this model is the huge 18.4-inch High Definition (1920x1080p) LCD display. HP has always been a leader in brilliant displays, and certainly this is simply another great example. With regard to graphics, it had the 512MB NVIDIA GeForce Go 9600GT.
Overall, this is a great notebook for gaming. You will no doubt have to spend some time optimizing the computer when you get it and removing a lot of its shareware software, but that comes along with the territory. HP also consistently ranks as having some of the best tech support in the business.
Apple MacBook Pro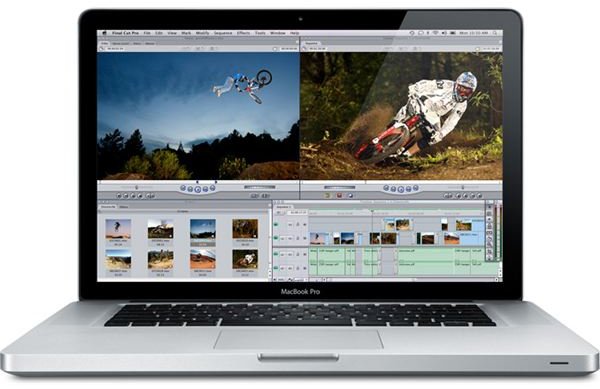 Although many gamers do not think of Macs as gaming machines (and traditionally they have not been), the new MacBook Pros offer speed, quality, and reliability unmatched by most other PC manufacturers. In countless PC Magazine benchmark tests, the MacBook Pro running Windows OS outperformed PC models when running cutting edge games.
Featuring their new NVIDIA 9600M + GT processor and an amazing battery life (up to 4 hours), the 15-inch model starts at $1,999. There is no doubt that Macs are more expensive, and that's not even including the copy of Windows that you will need to buy to put on it. But, if you are a Mac enthusiast and a gamer, this might be the perfect choice for you. Powerful, sleek, innovative, and cutting edge are just some of the words that describe this new model. Apple products are known for being great quality and polished, and not surprisingly, able to run Windows better than most other PCs.
If you want a crystal clear display, the best battery life on the market, and the ability to run Windows for gaming and Mac OS X for everything else, then there really is no other choice.
Gateway P7801u FX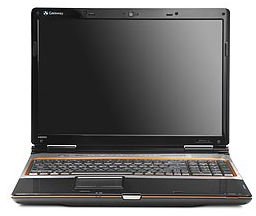 The Gateway P7801u FX uses the same Intel Core 2 Duo processor, the P8400, like many of the other gaming laptops on the market right now. With an MSRP price of $1,699.99, this notebook is a bargain with 4GB of Dual Channel, 1066MHz memory, which is its maximum amount.
It also comes with a 9-cell battery as well as a gorgeous 17-inch display. It runs Windows Vista, 64-bit, and sports the NVIDIA GeForce 9800M GTS for excellent gaming performance. This machine is also available at Best Buy, so it is very possible to get better deals as the unit goes on sale from time to time.
Gateway gaming notebooks, from my experience, do tend to get quite hot, so I would recommend using a USB powered cooler when playing for extended periods of time.