Gunnar Onyx 3D Glasses Review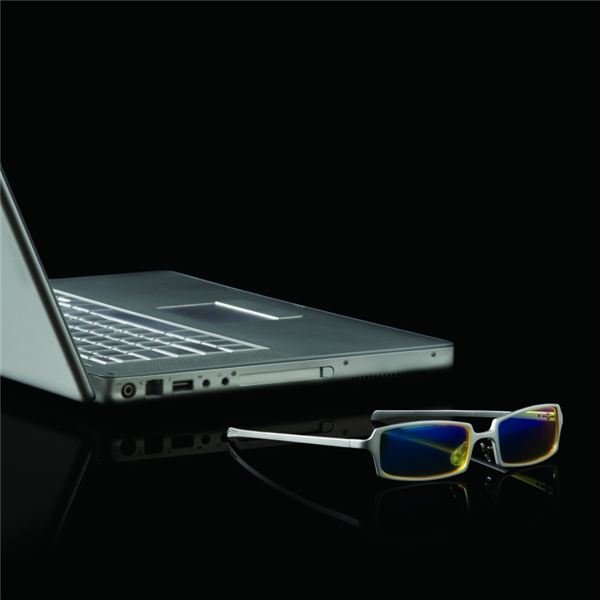 Gunnar Amps It Up…In 3D
A lot of people are completely unsure about whether the revitalization of stereoscopic 3D is here to stay, but for people who are completely enthralled with the concept of an image nearly come out of the screen there's no turning them back from this technological craze. Of course, just because some gamers or entertainment enthusiasts want to get heavily into 3D doesn't mean getting the right accessories and equipment will be a cakewalk.
For those of you out there who were curious about the Gunnar i-AMP 3D glasses but have no interest in using them for passive 3D movies or gaming, then you probably will want to pass given that they're $99 and designed mainly for stereoscopic 3D enthusiasts. For everyone else out there who has a shared interest in 3D technology but are unsure whether or not $99 stylized 3D glasses are worth it, you might be interested in knowing that the Gunnar i-AMP Anime Onyx glasses aren't a bad way to go. You'll have to keep reading to find out the pros and cons of these glasses in this Gunnar Onyx 3D glasses review.
Design (5 out of 5)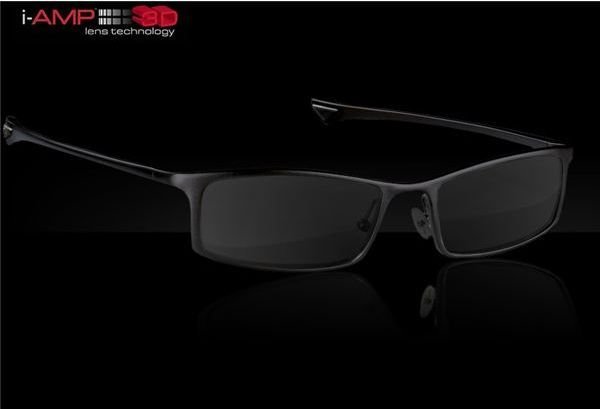 One of the biggest issues with 3D glasses these days is that they not only happen to be fairly expensive but they're also equally as ugly. Take note, however, that the glasses that lie at the crux of this discussion are not the same 3D glasses from the golden age of 3D entertainment where viewers were required to wear those silly red and blue glasses. The new age of stereoscopic 3D uses circular or linear polarized 3D projection and Gunnar has taken this a step further with one of the most stylish sets of passive 3D glasses available.
The Anime Onyx brand of 3D glasses from Gunnar adds some sleek and nearly unmatched sexy style to the market of 3D eyewear. In fact, the glasses are so contemporarily cool that you could say that they're a noteworthy pair of $100 sunglasses. And yes, you could very well wear them as sunglasses; however, they're not really sunglasses.
The tinted lenses and comfortable nose guards keep the frame resting in a relaxed position on the wearer's face, making them ideal for long-term usage and perfect for outdoor casual wear, as well.
Functionality (3 out of 5)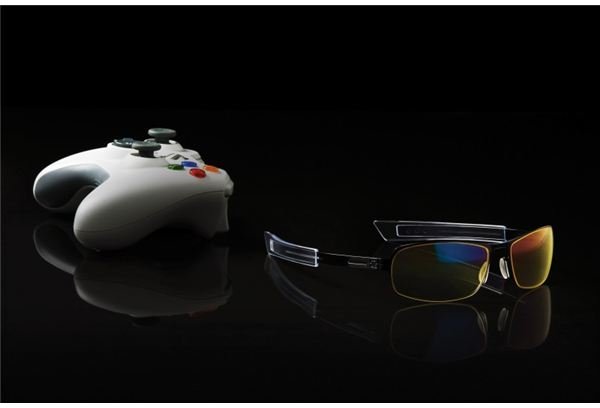 For $100 you would think a pair of glasses should make you eggs and toast in the morning…and then some. The reason I can't boost the functionality rating up a little bit higher is because these Anime Onyx 3D glasses – while fully supporting the circular polarized stereoscopic 3D capabilities – are only passive and not active. What this means is (for hardcore 3D entertainment aficionados) is that while watching movies or playing games on your television or GeForce enabled computer, you won't be able to get the full lighting shutter effect from the stereoscopic capabilities that some 3D images or hardware can produce. In turn, however, the Onyx 3D eyewear are still fully capable of viewing any sort of passive 3D entertainment movies, games or images with fully realized circular polarization, so there's no need to sit in a specific manner or tilt your head in a certain way to get the full effect of the 3D.
Nevertheless, the battery-operated active 3D glasses will offer more core users slightly more functionality than the passive 3D glasses, however, there's the problem of price and comfort that comes into play.
Pricing (4 out of 5)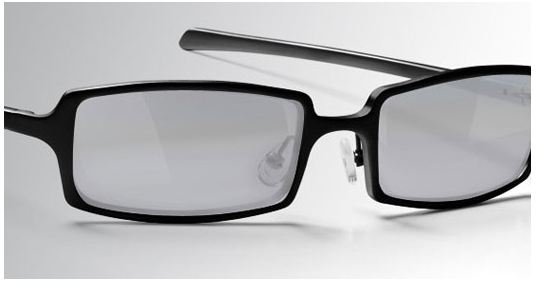 One of the biggest issues with the 3D consumer trend is that it isn't cheap and it's not very user friendly. Many gamers and movie enthusiasts will run into the issue of price versus style versus price. Are you willing to wear those dorky $10 passive 3D glasses that may or may not display the images correctly or are you gunning for the battery-operated, brand-name glasses that may or may not give you a head seizure for $200?
To only support passive 3D image viewing one would have to consider $100 to be quite a bit, however, when you factor in quality, longevity and various forms of use, you can't really complain too much about the Anime Onyx 3D glasses. This is especially considering that you can actually wear these glasses out and actually look cool while wearing them (i.e., take note that they won't actually make you cool, though.)
Given that 3D is resurging with all new hardware and polarized versus linear and active versus passive viewing modules, gamers and movie buffs will have to choose between the one that suits their entertainment needs based on what suits their tastes. And $100 for a pair of glasses is something I would consider to be way overpriced; however, I tend to think the whole 3D trend is an overpriced gimmick to milk consumers. With that said, if you feel 3D is the way to go for your interactive or non-interactive entertainment ventures, then the circular polarized, passive 3D glasses from Gunnar aren't too bad in price compared to all the other brand name glasses out there that run for $150 on up.
Overall (4 out of 5)
I was no fan of the Gunnar MLG glasses mainly because they were more looks than functionality and at a higher price than the Onyx 3D glasses. The fact that movie goers and gamers alike can take the Anime Onyx glasses into a theatre and watch a RealD compatible movie or pop them on and play their latest game such as Crysis or Borderlands on a stereoscopic monitor (or any passive 3D supported computer) makes them that much more useful than Gunnar's MLG glasses.
What's more is that their multi-functional use for stereoscopic 3D viewing and compatibility with iZ3D products makes the Gunnar i-AMP Onyx a fairly decent buy for consumers who actually care about getting into the 3D entertainment trend.