Top Game Pads and PC Controllers for Gaming - Fun High Tech Gadgets & Computer Accessories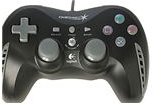 The Gaming Experience
As gamers, it's all about the experience. The most popular PC games would lack in comparison to a modest game played with an incredible gaming pad. For individuals who enjoy playing simulation games, having a fun and decent quality game pad or controller is a must. Whether you're exploring the outer depths of space, illegal street racing, rockin at a Sims party, waging war, or flying above the clouds in a fighter jet, your controls matter. Long hours banging away at keyboard can become repetitive and boring. Luckily, there are a wide variety of computer gaming accessories available to choose from. In today's market, it's easy to get overwhelmed when selecting the best accessories for your PC. Here are eight diverse gaming accessories that will suit any
simulation game fan.
The first gamepad on the list is from Logitech. Their vast assortment of computer accessories have always been a favorite among gamers. The Logitech ChillStream gamepad resembles the Xbox 360 controller featuring six primary buttons, four triggers, two joysticks, and a directional pad. Although it appears to be a standard gaming pad, Logitech decided to install a cooling fan inside. The built-in fan prevents your hands from getting hot and sweaty when playing for extended hours at a time. This gamepad is corded so it's perfect for Sims or puzzle solving games.
Mac Users Rejoice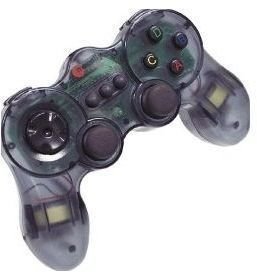 Mac users have not been forgotten in the controller department either. The second top pick for gaming pads is the Macally iShock II. This unique USB game controller was designed specifically for the Mac computer. It's loaded with 13 programmable buttons, thumb sticks, eight-way directional buttons, and a very cool vibration feature. The Macally iShock II functions with all games including InputSprocket. Users get to experience each full throttle turn, road bump, and blow during play.
Saitek Rumbles Against Xbox 360 PC Controller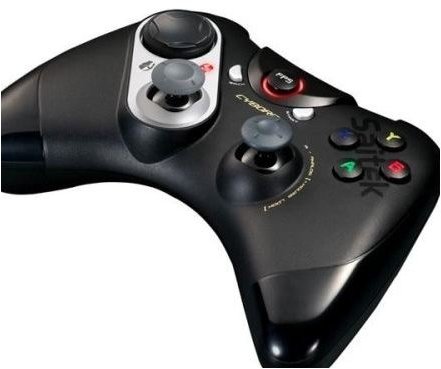 Saitek is another reputable brand that manufactures quality PC gamepads. There are three noteworthy versions to look out for. The Saitek Cyborg Rumble pad comes in third, featuring an analogue stick that rotates a full 180 degrees. The reversible directional pad and FPS button for easy programming makes this extremely user-friendly. Saitek's FPS feature programs the gamepad with the proper keyboard and mouse commands that functions in FPS games. It's also wireless, giving players plenty of freedom to move around.Fourth place is the Saitek P3200 Rumble gamepad. Similar to the previous accessory, this edition has a button layout that imitates the Xbox 360 gamepad. It's operational with all games designed for Windows compatibility. The Saitek P3200 Rumble gamepad is corded though, not wireless. Saitek's P2900 Wireless gamepad has a 30 meter range and comes in as fifth on my list. Requiring only one AA battery to function up to 50 hours of extended play, it's a fun controller to have. The P2900 wireless gaming pad also has dual joysticks with built-in buttons.
The renowned Xbox 360 makes a debut at sixth on the list of top gamepad accessories. The Xbox 360 Controller for Windows is worth investing in if are or plan to be an Xbox owner. This crafty controller is fully compatible with the console and the PC. They provide a relaxing gaming experience and seamlessly functions on Windows. It's available in a wireless and corded version as well.
Upgraded Classics & Joysticks
The seventh computer gaming gem is from Genius. The Genius TwinWheel F1 Racing Wheel is an entertaining dual-functioning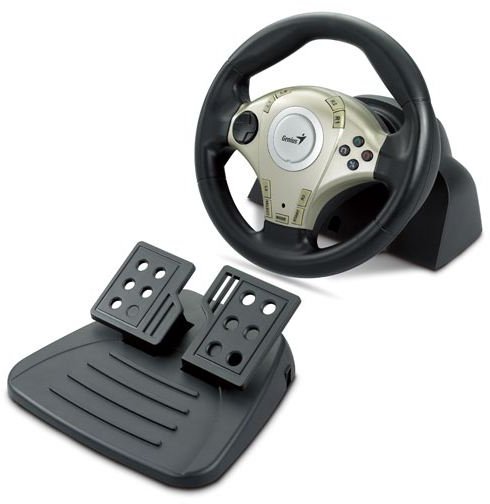 racing wheel. Designed for the PC and PlayStation 2 console, this classic features Immersion-patented TouchSense technology along with a set of pedals for a true driving experience. Users can hook up this reasonably priced racing wheel with a cable and USB. The Guillemot Thrustmaster T. Flight Stick X Joystick rolls in as eighth on the list. It's a genuinely addictive gaming joystick. Loaded with adjustable controls, comfortable hand rest, rapid fire triggers, rotating handle, and fully programmable buttons, it's a jolt of a good time. This high-tech flight simulation joystick is fully compatible with most systems.
Game Pad Screenshots