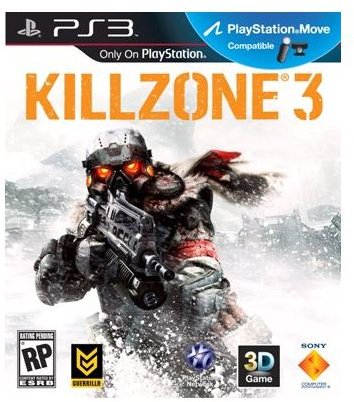 Return to Helghast - Killzone 3 Preview
With just under two months until the launch of Killzone 3 for PlayStation 3, it's safe to say that first-person shooter fans are eagerly anticipating the launch of the latest entry in the Guerrilla Games-developed series. Killzone 2 featured excellent gameplay, beautiful visuals, and great multiplayer modes. And although there wasn't much room for criticism, Guerrilla has chosen to improve on that game's success and include some interesting new features in Killzone 3.
The February-bound FPS is set to feature refined mechanics and gameplay, stereoscopic 3D integration, PlayStation Move support, improved online multiplayer options, and split-screen cooperative play. For a series that was doing pretty well, these additions are sure to propel it to the next level.
Killzone 3 Plot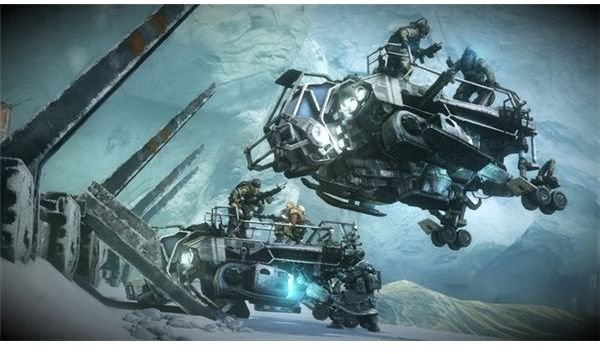 Killzone 3 takes place immediately after the events of Killzone 2. Sev, an operative working for the Interplanetary Strategic Alliance, has successfully completed his mission, and he is now partnering up with Rico. The duo is placed in the middle of the Helghast Empire's struggle, and together they must get through the crossfire that ensues as a result of the debacle.
Guerrilla has stated that the story in Killzone 3 will be more lighthearted than that of previous entries, and that its advancement will be much more fleshed out this time around. Character dialogue will help develop the characters' personalities more, and despite its change in tone, the plot in Killzone 3 will be deep and gripping.
Killzone 3 Gameplay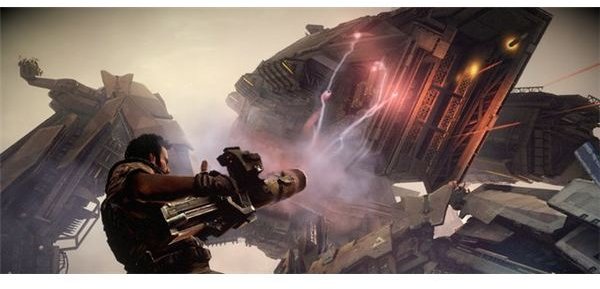 Killzone 3 stays close to its predecessor in terms of its gameplay design. Though there are a few tweaks, the mechanics and physics are largely the same. This is definitely a good thing as Killzone 2 offered precise FPS gameplay. You won't get by if you just rush into battle. Taking cover and systematically picking off enemies is the way to go in Killzone 3. You can utilize jetpacks throughout your progression in the game, a feature that was previously seen in Killzone: Liberation. There is also a bit of close quarters combat in the game. Retooled melee mechanics have been implemented into the game for those moments where brute force is essential.
A nice addition to the Killzone franchise is the new split-screen co-op. You can finally get together with a friend locally for some cooperative thrills. This feature was absent in previous titles, and its inclusion is most certainly welcome. Shooters tend to be much better when you can bring a friend along for the ride, and now you'll have the chance to explore the new Arctic environments of Killzone 3 alongside a buddy.
Multiplayer Modes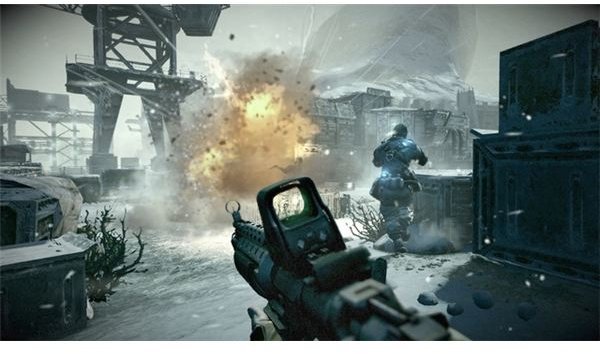 The next entry in the Killzone series features some behind-the-scenes improvements for multiplayer such as better match-making, improved bot AI, and better synchronization between the game and its website. In addition to these much-appreciated tweaks, Guerrilla is also throwing in some new competitive modes for good measure.
Guerrilla Warfare is a team deathmatch mode that places emphasis on close combat. Located throughout the maps are numerous respawn points. By capturing these respawn points, you and your teammates can be sent back to action after being killed. The cool thing about capturing these respawn points is that when you return, you'll be a lot closer to the action than if you were brought back at a randomly generated location.
Another new mode in Killzone 3 is Operation, a story-based mode where you team up with other players to take on opposing teams. You're given a mission briefing before the gunplay begins, and it is your task to work closely with others as you try to capture territory, protect a certain location, or complete other such objectives. This mode features voice chat so that you and your partners can communicate and successfully be in sync with one another.
PlayStation Move Support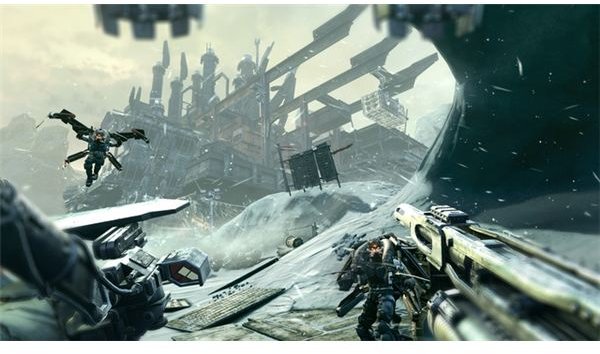 Killzone 3 features improved controls, but PlayStation Move support has also been implemented. Using this control scheme should be pretty familiar if you've played FPS games on the Wii. Naturally, there's a bit of a learning curve, but Guerrilla has stated that once you get it, the Move control scheme becomes second nature. The devs have stated that the precise nature of the controls offers something different for FPS fans, and that while some longtime control pad purists may find the switch quite pleasant, Move controls are likely to appeal more to newer gamers.
Killzone 3 Preview - New Modes, Move Controls, 3D, and More
Killzone 3 looks to follow up the legacy of one of the most successful FPS titles on the PlayStation 3. With an additional motion control scheme, optional 3D visuals, a deeper story, split-screen co-op, and more multiplayer modes, it certainly seems to be headed in the right direction. Killzone 3 will launch exclusively for PlayStation 3 on February 22.