The History of Football Manager and other Football Management Games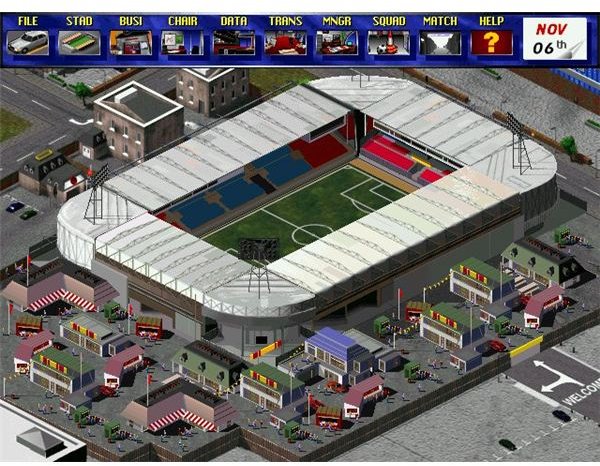 The History of Football Manager
From the original 1982 ZX Spectrum game Football Manager, to the modern day equivalent of the same name and other competitors like Championship Manager or LMA Manager, football management games have come full circle. In this article we will be looking into some of the familiar football management games to be released in recent times, along with some cult anomalies.
In the previous article we looked at various ground breaking titles while nominally mentioning their innovative features and the original ideas they brought to the genre of football management games. This time around we are going to be demonstrating an appreciable glance at the more refined and modern day experiences this genre has had on offer.
Ultimate Soccer Manager
Before the battle of Sports Interactive and its ultimate two-way split happened, there were two or three standout series that deserve mention here. The first being on the chopping block is Ultimate Soccer Manager. Allowing for Player Manager style immersion, due to the graphical layout of a stadium etcetera, USM is one of the forebears to a lost time in the management simulation.
Not only was the transfer, match and stadium upgrade system pleasantly remarkable at the time (the first of the series was released in 95') but the ability to bung referees or bribe other teams to throw games was an amusing feature that brings back fond nostalgia to this day.
Along with stadium building and being able to view the upgrades as they were being built, this allowed for multiple moments of micro-management, insofar as pricing merchandise items or choosing the advertising hoardings to go around your clubs pitch.
By the end of the series, the AI and overall game mechanics were similar but much more refined, allowing for some lengthy simulations. As with all favourable future football management games, there was a pre-packaged editor that came with the game, giving anyone the ability to create and edit existing players in the database.
This editor idea is one of the greatest innovations in recent football management game history, giving the player the ability to edit and insert their own take on teams, players and fantasy elements.
Premier Manager and Player Manager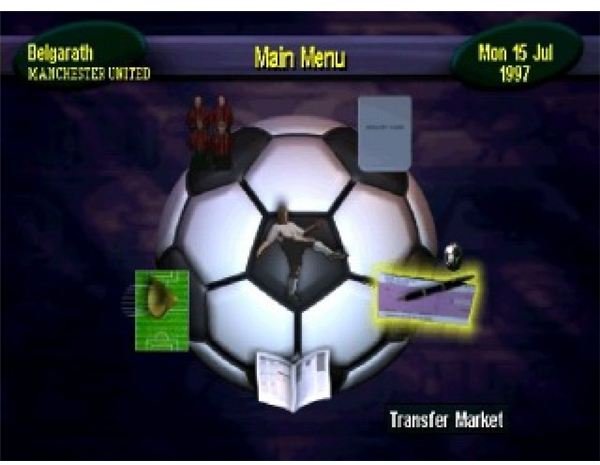 Another excursion into football management came from the long running and unfortunately dwindling Premier Manager series. Although it started in 1992 as a DOS, Amiga and Atari ST based game, the series became widely known due to its late 90's dalliance with the Playstation and to some extent the Nintendo 64 consoles.
Introducing an editor into the game at around the same time as USM, Premier Manager built up a reasonable following going into the first PSX release. Premier Manager 98 had some mild success on the PSX, with the seasonal update from the previous year in effect, it remains a decent single and local multiplayer management experience.
Premier Manager 64 was released for the N64 and endorsed by then England national team manager Kevin Keegan (Premier Manager 99 for PSX also had this endorsement). It is of note in the history of football games for its use of a fully 3D match engine to simulate the games your team plays.
Using the engine of Actua Soccer (a decent soccer game from years past), it allowed for a greater interactive experience, especially given the option to see the action and watch a better representation of the true experience. Which was opposed to other games match engines up until that point, Player Manager being a good example, with its pre-rendered and repeating highlights presentation quickly becoming boring.
LMA Manager: Codemaster's Football Manager
Also of note in the world of football management games is Codemaster's LMA Manager, officially licensed by the League Managers Association of England. Periodically being released since 2001, the LMA series was known for its realistic broadcast of your teams matches, including BBC influenced commentary and after-match highlights/studio discussion.
Being made for consoles as opposed to PC gave Codemaster's a certain impetus to create a flexible interface for PSX or Xbox controllers. They certainly achieved this with the triggers often shifting through tabs in a comfortable manner. To date, most games that exist in the simulation genre often need to use this system of tab interface, especially when the developer needs to convey massive amounts of data to the user.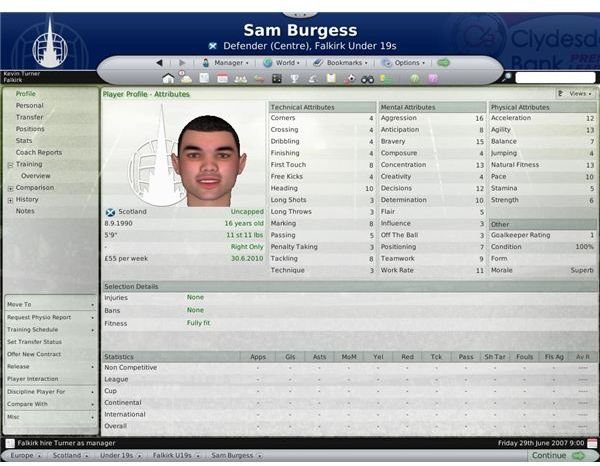 The tactics and formation settings were very in depth in comparison to games of the time and LMA excelled at setting up training for your budding superstar team. Although it only had playable leagues in either Scotland or England, it has since expanded to include other leagues from across Europe also.
With developer changes, the release of Football Manager on consoles and other problems, the LMA series has tailored off since the 2004 edition but still deserves a place in this historical account.
The History of Football Manager
Football Manager is at the forefront of football management games as of today. It re-captured the former glories of the Championship Manager series and became its own behemoth. With the right of the name being held by former publishers Eidos, Sports Interactive decided to hold onto their source code and seek new publishers for their next game, Sega being the eventual winners of the bidding war.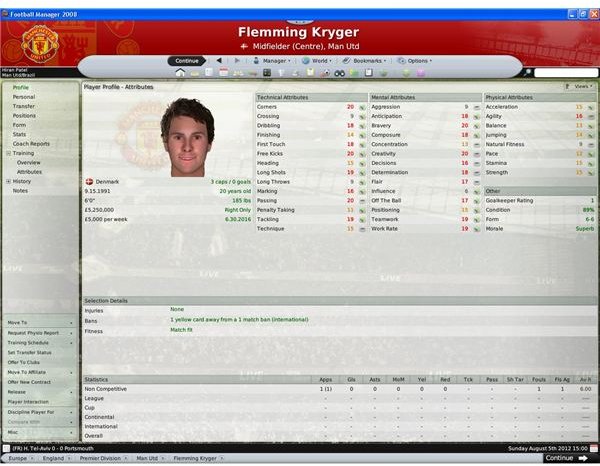 The Football Manager series has become the de facto game of this genre because of it's huge database (with accurate histories and player information/attributes), player pictures and other graphical facets, detailed match engine with both text and 3D graphics, sophisticated AI and incomparable media interaction options.
You could almost say the split was a blessing in disguise for SI Games, giving them the licence to truly upgrade the waning system that Championship Manager had be banking on for several years.
The Future of Football Management Games
From 2005 to now, each year has seen Sports Interactive provide several incremental steps towards the perfect football management game. With the addition of Football Manager Live, an MMO operated game of the same ilk, SI could be lining up a truly remarkable future for the football management genre.
Not to mention the constant Championship Manager updates still getting made over at Eidos and some murmuring about whether Codemaster's will make another LMA Manager game next year. If you like football and simulation games then you have a huge lineage and direct choice catalogue of games that will satiate any needs. Hopefully this mini-series of articles has shed some light on these past and maybe future glories of the football management genre.
This post is part of the series: History of Football Manager
A look back at the history of Football Manager and other football management games.