Football Manager 2010 Guide - Pre-Season Explained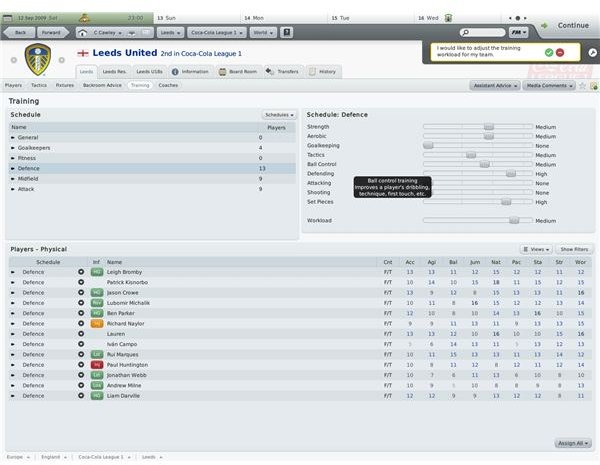 Pre-Season Explained
As with real life soccer, Football Manager 2010 has a period when no games are played – pre-season (also known as "the close season"), the period between the last competitive match of one campaign and the first competitive match of the next.
During this time, players will be on holiday, chatting with agents and possibly looking for a move away from your club. Their training routine should be toned down and they will be required to play some friendly games if not involved in international competition.
This phase of the game is quite different to the constant period of game after game of competitive thrills earlier on. With an open transfer window, new money possibly being made available by the board and the chance of setting your team up for success or failure in the following season, this is one of the key periods in FM 2010.
Preparing Your Players for the New Season
Training is probably the most important element of pre-season.
With no games to play, your players don't want to get overworked too early – as athletes, they need a period of rest, and pre-season is perfect for this with no competitive games to play.
Asking for more at this time is asking for trouble – players are likely to rebel and express their unhappiness, not something you should risk if you intend to manage the club for much longer. One or two players expressing disquiet is one thing, but no manager can survive a full squad rebellion.
There are two ways to deal with player training regimes during the pre-season period. You can either reduce the intensity of your existing training regimes using the Workload slider or design a new "general" training regime for all players that is light on anything other than strength and aerobic training (see the guide on Training for more information).
However you handle this, it is important to keep an eye on the training throughout the pre-season period. As the weeks progress and the big kickoff to the following season draws ever closer, you need to increase your players workload – leaving them to train at a lower intensity for the entire off season is going to leave you with players that simply aren't fit or sharp enough to compete in the first few games. As such, training intensity should be increased on a week-by-week basis until a week or two before your first league game – at this point the squad should be training as hard as they would during the season.
Arrange Friendly Matches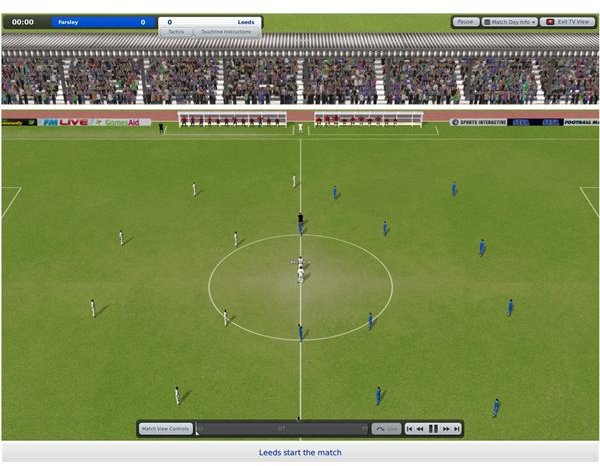 Friendly matches keep your players sharp and maintain their fitness levels during pre-season. You can arrange these yourself, although generally speaking it is easier to let the Assistant Manager sort them out as friendly games can be tiresome to arrange if your chosen opponent already has a friendly booked for the date you had in mind.
Pre-season friendly games are a good chance to look at some new players that you might have signed as well as those of the opponent. There is also plenty of scope for using youth team or reserve team players that you might have previously overlooked.
With some transfer deals or with an affiliate club (a club in a relationship with your own that is there to supply loan players and the like) a friendly match might be a result of the agreement, so it is worth making the most of these games and play your best team where possible.
Sign New Players and New Staff
The transfer market winds itself into a hive of activity during the close season. You can keep an eye on this activity via the news function in Football Manager 2010, and use it to keep an eye on what players are available as a result of other purchases made by their manager. For instance a winger you've had your eye on might end up being second choice if his manager purchases another player who can play in the same position. He might even be available for less than the asking price…
Similarly, staff can end up moving on at this stage of the season, particularly coaches and your Assistant Manager – they can end up applying for management jobs at other clubs if they are particularly ambitious, so it is always worth having a contingency plan in this situation.
Contracts generally come up for renewal during this period – a good chance to let go of any deadwood and reduce your wage bill. This can prove vital for adding funds to your transfer budget if necessary, but try to avoid letting go of any handy youth players that might get you out of trouble during an injury crisis.
You'll find more help for Football Manager 2010 in our Getting to Grips Guide.