FIFA Manager 10 Walkthrough Index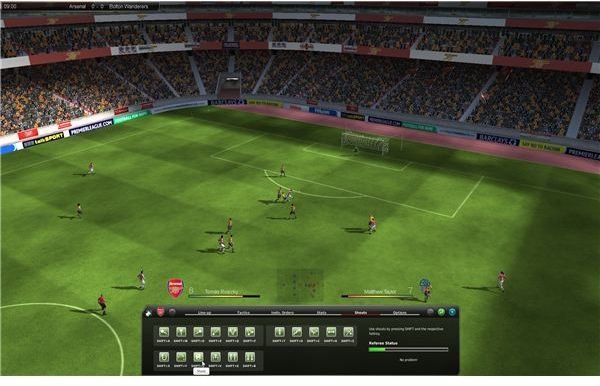 FIFA Manager 10 - the Third Way
Fans of FIFA Manager 10 might be interested to find out about a series of guides on Brighthub detailing some of the features and tricks in successfully managing a team in the EA football management simulation. While not as popular as Football Manager 2010 or Championship Manager 2010, you'll see from our review that FIFA Manager 10 is an adequate substitute that comes with a far superior 3D match engine.
From picking a team to hiring and firing staff, these guides provide a detailed outline of how the game should be played in order for you to get the most out of it.
Unusually for a soccer management sim, FIFA Manager 10 is quite an open-ended game. There are several area in which you can succeed in your career, just as in real life; there are opportunities for you to invest your wages, develop your personal life, control the club finances and fan community or simply concentrate on the task of managing your team.
Getting Started
As with any strategy game, FIFA Manager 10 requires a bit of assistance when getting started, lest you make the wrong choices and end up with a team you don't want.
Our Getting Started guide takes you through the early stages of the game, from choosing a club to building your manager profile, adding a spouse and children if required. There is also advice on objectives and budgets, accessing information in the News Centre, using your office and the various menus on your manager's virtual desk, to meeting the team.
Scouts and Staff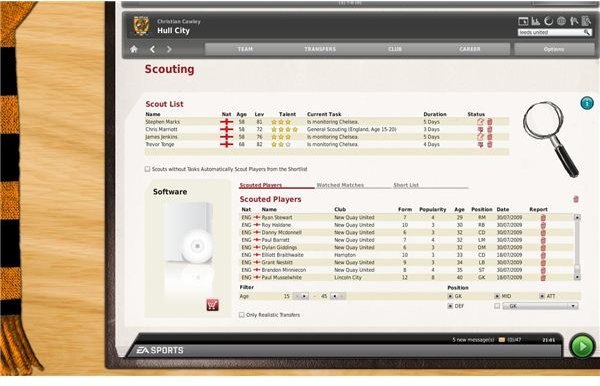 After meeting your players and familiarizing yourself with their skills, characters and contract details, it is important to be aware of your staff. Our guide to Scouting and Staff will point you in the right direction, providing advice on staff development, scouting and player databases.
Once you've scouted suitable players, you'll probably be interested in signing them. The guide covering Transfers and Contracts provides information on bidding for players in FIFA Manager 10 and subsequently offering a contract. Reading this guide is vital for you to attract and sign the best available players.
FIFA Manager 10 Tactics and the 3D Match Day Engine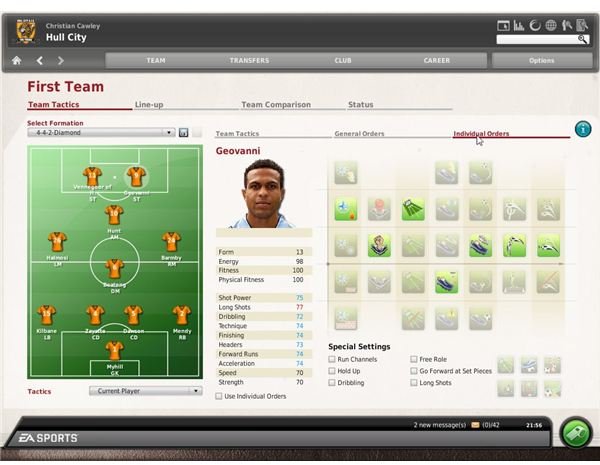 Tactics and formations are a major aspect of soccer management games, and FIFA Manager 10 offers the chance to instruct players on both a team and individual level. Out guide on Formations and Tactics covers positioning and playing style, while Advanced Tactics addresses team and individual orders.
By now, you'll be dying to see your team in action on the field courtesy of the FIFA Manager 10 3D match engine. Superior to the engines of Football Manager 2010 or Championship Manager 2010, this superb match day experience gives a vast amount of control and influence over the players on the pitch as they go about the business of following your tactics instructions. Our guide to the 3D Match Engine offers advice on how to find information, tweak tactics and make use of the "Shout" function.