Top 5 MMO Games That Should Be On Consoles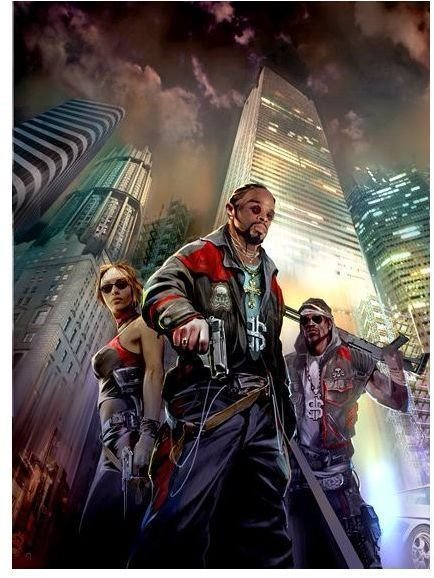 When Console Games And MMOs Join Hand-In-hand
There are always a lot of MMOs out there for gamers to play, whether they are casual or hardcore. Some of those games, though, seem like they may have been designed for a broader audience…perhaps, a console audience? Well, this is a list of MMO games that should be on game consoles but aren't. And just so you all know, All Points Bulletin by Realtime Worlds is not on this list because it's already planned for release on the PS3 and Xbox 360 after the team sorts out the PC version and fix post-release bugs. So, with that out of the way, let's get to the Top 5 MMOs that should be on game consoles starting from least-likely to most-likely.
No. 5: GunZ: The Duel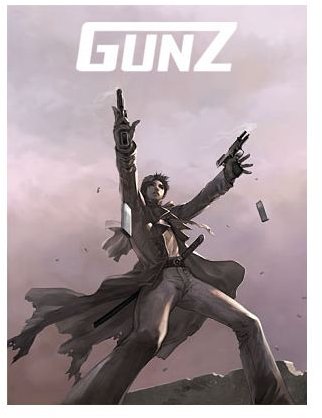 Also known as GunZ: International to the non-Korean community, GunZ: The Duel is a Korean-based third-person shooter by Maiet Entertainment. The game allows players to engage in standard-fare PVP and perform quests against NPCs. It's an awesome game that features upgradeable weapons, clothing and items, as well as persistent characters that rank and continue to grow strong with consistent play. The real highlight of GunZ is the ability to utilize Matrix-style shootouts; players can run on the walls, run up the walls, dive, dodge, and even perform a series of complex sword-fights using a feature that's called Butterfly-style. It definitely has a lot of potential for appearing on the consoles and would make a great addition to either the Xbox 360 or PS3's library. Check out Bright Hub's Review to see if the game suits your style.
No. 4: Fallen Earth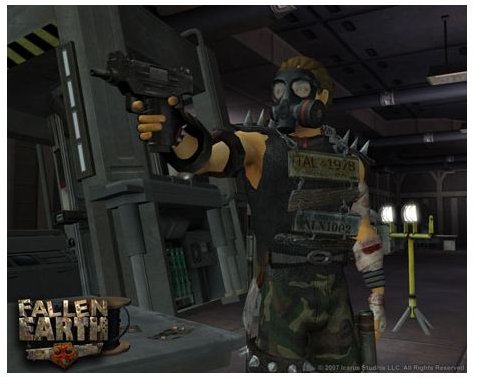 Developed by Fallen Earth (and yes the developers have the exact same name as the game), Fallen Earth is a really cool mixture of post-apocalyptic adventuring and dystopian conditions with a little bit of that good 'ole Mad Max vehicular traveling. It's an epic-scaled MMO that features intense real-time shootouts, multiple factions and quests to partake in, vehicle customization and a robust crafting system. It's a lot like Fallout 3, which is already on the consoles, but takes the concept to a bigger, more player-manifested scale. One of the things that would definitely make this stand out on game consoles is that there aren't many futuristic, craft-heavy multiplayer games on consoles that allow players to traverse the world in customizable vehicles (or horses). Yes, there is the recently released Borderlands by Gearbox that fits into this description, but other than that gamers are fresh out of games that fall into this category. Added to this, it would definitely give gamers something original and unique to play that's usually relegated to a single-player experience.
No. 3: Street Gears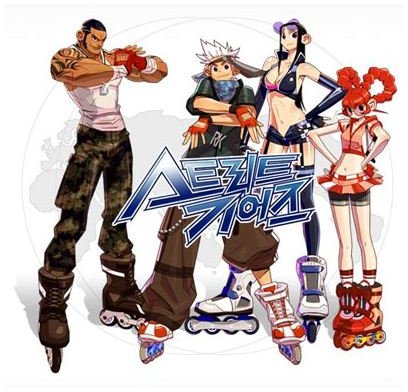 For anyone who has yet to play Jet Grind Radio or Jet Set Radio Future, then it might be tough to understand why Street Gears would be a perfect choice to appear on the current generation gaming consoles. While the spray-painting hasn't been included (yet) the game offers up everything else that made Sega's Jet Set/Jet Grind series a popular, cult-classic. The game sports a wide variety of uniquely designed tracks and a variety of game-modes designed from the ground-up with multiple players in-mind. The game also sports a bevy selection of tricks to perform and unlock, missions and quests and loot-runs. The gPotato team even added in new custom tuning options to allow players to customize and upgrade their skates and skaters. This in-line skating and racing MMO would be a real treat for console gamers and add something new to the standard-fare racing genre featured in most console games.
.
No. 2: Crimecraft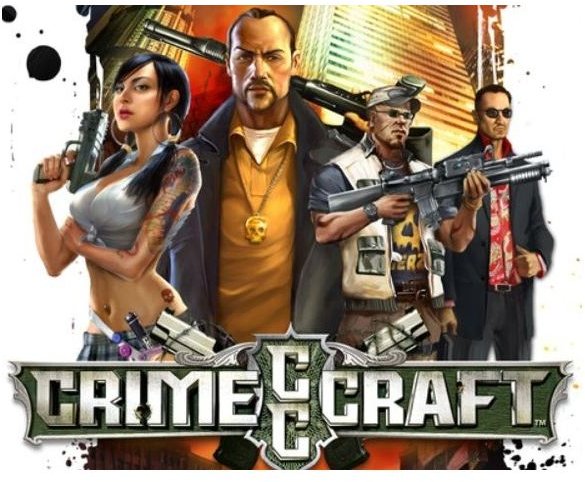 What might best be described as the baby-rendition of Realtime World's All Points Bulletin, Vogster Entertainment's CrimeCraft MMO is one of the few custom-heavy shooting games out there. The game sports all sorts of neat armory that range from kick-butt automatic weapons to extremely kick-butt explosive weaponry. This game has one of the few weapon caches that beg to be used and scream for instant frags. There's also no worries about seeing clones in the game given its extensive create-a-character feature, which definitely makes it a noteworthy action-MMO. Added to this, new content has been added that allow for player-vs-environment quests and in-game advertisements and billboards feature user activity, including top-ranking teams and players. If the developers can iron out some of the game's common bugs and they build a steady stream of players this would definitely make an excellent candidate for making the jump to the Xbox 360 or PS3.
No. 1: Project E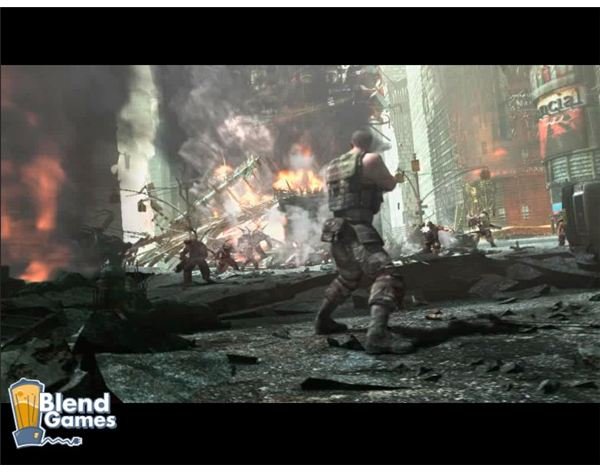 Easily this makes the list due to its close-proximity in gameplay and control schemes that closely mirror a console experience. In fact, Project E is nearly a replica of the famed Epic Games third-person shooter, Gears of War. The game's close similarities to Gears of War and its MMO foundation already gives it a leg up on the previously mentioned games on this list. It sports intense player-vs-player scenarios as well as player-vs-environment conditions, much like Webzen's Huxley. The game's scenario and story-based modes also separate it from most other MMOFPS titles out there, which is definitely a good thing. Nevertheless, the thing that really makes Project E standout from the herd is its gritty look, concurrent-apocalyptic environments and timely action. Unlike other MMOs where players scramble around shooting off magic attacks or busting bad guys over the head with a mythical hammer, Project E has class-based characters that can be customized with combat and weapon functionality reminiscent to…well, Gears of War. Guilds, leaderboards, loot runs and special quests round-out the multiplayer experience and definitely make it a potential gold-mine as a console game experience.
This post is part of the series: Top 5 MMORPG Lists
A few lists of top 5's for MMORPGs