MMORPGs, MMO First-Person Shooters, and MMO Real-Time Strategies - The Top Three MMO Categories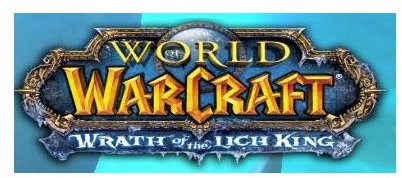 MMORPGs
Just about everyone has heard of World of Warcraft – the game that broke all of the laws of gaming when it arrived on shelves all over the world – and then invaded our computers and our minds. With over 14 million players all over the globe, this massive game offers something that no other game can touch, even though many have tried. But, just what makes it an MMORPG? In fact, what does MMORPG even mean? Well, MMORPG stands for massively multiplayer online role playing game and these are by far the most famous of the categories of MMO games. These types of games offer the abilities for thousands of people to play together on a single server, and interact with each other as they would in normal life – with economies, jobs, obstacles to overcome and more. While there is usually never an "end" to the game in the normal sense, most players play these MMORPGs for the friendship and the "alter ego" that they create and live online.
MMO First-Person Shooters
The massively multiplayer online first-person shooter games are those that create a huge combat area, that can either be team based or solo play. With the MMO aspect of these first-person shooters, they have enveloped some of the other areas of MMO games, such as experience points that allow players to raise their levels by either doing solo or group quests and events. The game that is credited as being the very first MMOFPS is 10SIX, which is now called Project Visitor, and it was released in 2000. There have been several around that same time that were released as MMOFPS, such as World War II Online, (which has also been credited with being the first MMOFPS). These types of MMO games have become more popular throughout the years and many games are moving to accommodate gamers that prefer these shooter-style MMOs.
MMO Real-Time Strategy Games
This area of MMO games have become more and more popular as the gaming world develops. In the past, real-time strategy games have always been those that ran on a single computer, and even though they did not stop when the gamer logged off – they were single player games. Since then, they have evolved into the massively multiplayer games that we love today, and some of the newest MMORTS out on the market will blow you away at the mass of information and time that is spent creating both the games and playing them.
Next Up
Now that we've gone through the first three main categories of the MMO games, we'll start on others in the next section of this series. We will go through what MMO sports games, MMO racing games, MMO Rhythm games, and MMO manager games are so you can understand the difference in these categories.
This post is part of the series: Different Types of MMO Games
Want to know just how many different types of MMO games there are out there on the market today? Well, this series will take you through each of the main categories of MMO games and give you some insight to what they are all about.